Find warmth in Cumberland Valley's favorite comfort foods when the cold winter days seem to be dragging on forever. Here are some staff favorites, but you can find anything you are looking for at more than 250 local restaurants. And click here to read more about great options for our gluten-free friends. 

Crispy Frites
Cafe Bruges in downtown Carlisle is a must-stop destination for comfort foods such as juicy burgers or melt-in-your-mouth steaks, but their Belgian frites deserve a shout-out. The secret? These thick hand-cut fries are twice-fried in beef tallow. Perfect as an appetizer or a side dish, they are served golden brown and deliciously crisp with your choice of sauce.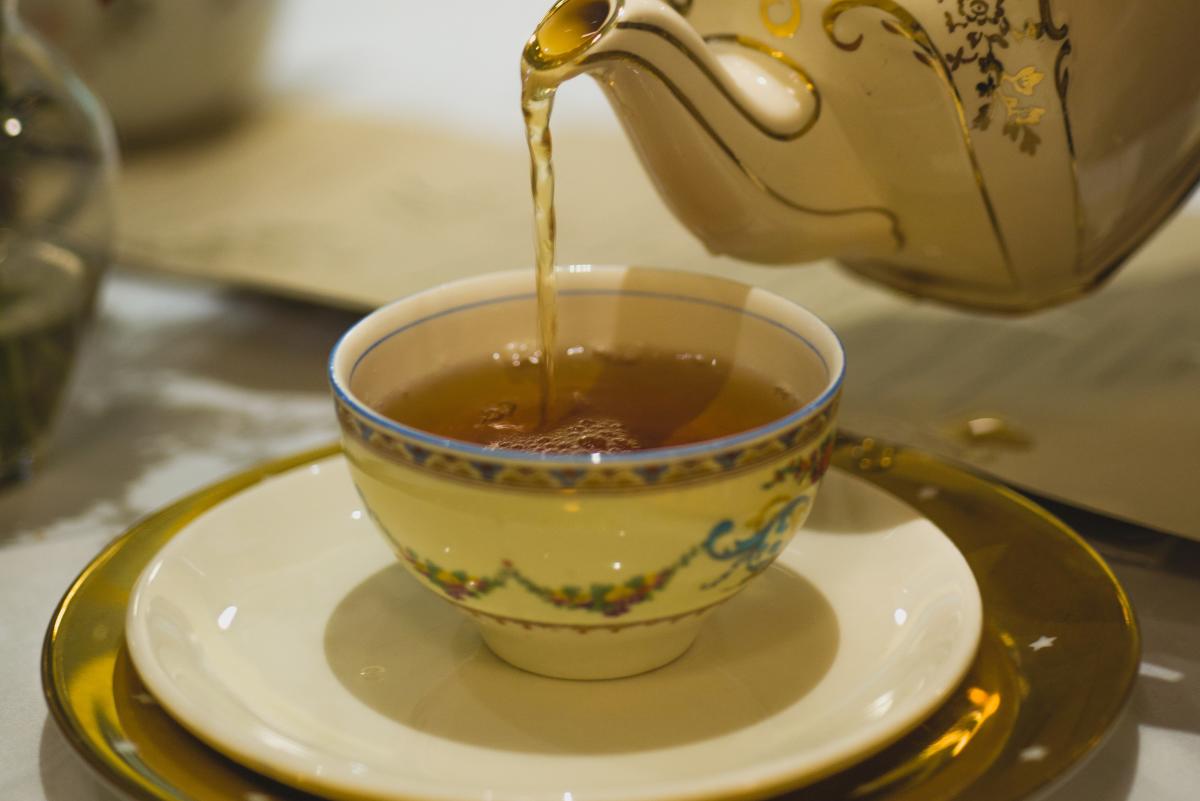 Tea & Scones
When it's cold and dreary outside, take some time to indulge in hot teas and scones. Make a reservation for tea time at The Rosemary House, where you'll enjoy oven-fresh scones, assorted sandwiches, bottomless tea, and other tasty tidbits. You'll find lengthy lists of green, black, white, and herbal teas waiting to be brewed for you. If you prefer your tea & scones in the comfort of your own home, stop by One Good Woman in Camp Hill and choose from more than 125 varieties of loose teas, then head to nearby Pennsylvania Bakery for a variety of fresh-baked goods.

Cheesesteaks 
Pats. Gino's. Tony Luke's. Campos. Jim's. All of these are famed cheesesteak joints in Philadelphia, and everyone has their favorite. While that's a debate for another time, Cumberland Valley is home to a place that rivals any of those in the city -- Philadelphia Steak & Hoagies, located in Camp Hill. Whether it's traditional rolls or the Philly sports memorabilia, this place brings the flavor like many of South Philly's best. And much like you would find in Philadelphia, you better know what you want to order when you get to the front, including what kind of cheese you want. The Original Wiz is a fan favorite. Combine your cheesesteak with a serving of cheese fries for a hearty, satisfying meal.

Coffee & A Crepe
If you're looking for something to warm you up on a cold winter day, a Café Mocha and sweet crepe from Helena's Chocolate Cafe & Creperie are the perfect pairing that will leave you feeling energized and ready to take on the day! The Café Mocha is made using decadent hot chocolate and a shot of espresso. There are always interesting crepes combinations to try, but the Nutella crepe is a classic. You can add strawberries and/or bananas for a healthy touch.

Chocolate
Chocolate is one of the ultimate comfort food. Adding a little chocolate after a meal or in the middle of the afternoon warms the soul and brightens the day. Chocolate doesn't always have to mean candy, although you'll find plenty of options along Cumberland Valley's Coffee & Chocolate Trail. Chocolate also comes in liquid forms, like the warm and delicious hot chocolate from Cornerstone Coffee. And, finally, chocolate also tastes great as a baked good — for example, the chocolate coffee mousse cup from Pennsylvania Bakery. Pick whatever form of chocolate is your favorite, and watch your day get better.

Breakfast with a Twist & Coffee
Winter weather makes it hard to jump out of bed and get excited for the day. so treat yourself to a delicious breakfast at Valley Bistro. Their standard menu offers extensive options (check out the Holy Cannoli French Toast), but their weekly specials really shine. Recent options included Twix French Toast (thick-sliced Texas toast dipped in Twix batter and topped with caramel drizzle, whipped cream, and Twix crumble) and Mint Chocolate Chip Waffles (sugar pearl waffles topped with mint chocolate chip ice cream, chocolate chips, chocolate drizzle, and whipped cream). Their cold brew is a great option to finish off your decadent meal.

BBQ with a Side of Mac and Cheese
BBQ with a slice of warm cornbread and a side of housemade mac and cheese are the perfect examples of good comfort food. And you can find this delicious meal at Redd's Smokehouse BBQ, which has a small restaurant in downtown Carlisle and a larger location in Mechanicsburg. Instead of mac and cheese (or in addition to the mac and cheese if you are very hungry), the bacon on a stick features a 1/4 lb of bacon on each stick, smoked, caramelized with Redd's own tomato bbq sauce, and grilled to perfection. And don't forget the cornbread. Yummy!