Contact Us For Your Next Meeting in Cumberland Valley
For any questions, meeting planning ideas, brochures, wedding requests, or special inquiries please contact the Cumberland Valley Visitors Bureau's Tourism Development Manager, Dawn Rickenbach.

Valerie Copenhaver,

Senior Director of Marketing & Tourism
Phone:

(717) 240-7193
Email: valerie@visitcumberlandvalley.com
Valerie is the Senior Director of Marketing & Tourism for Cumberland Area Economic Development Corporation (CAEDC). She joined CAEDC in March 2008 and has 15 years of experience in communications, business-to-business and consumer marketing, brand development and design. Valerie led the Cumberland Valley branding effort and is responsible for developing strategies to increase visitation and business growth, and for economic impact research and analysis. She also oversees CAEDC's creative services, communications, advertising and visitors services. Valerie is a graduate of Millersville University and a resident of Cumberland Valley.
Find A Room
Call (877) 840-2923 to book by phone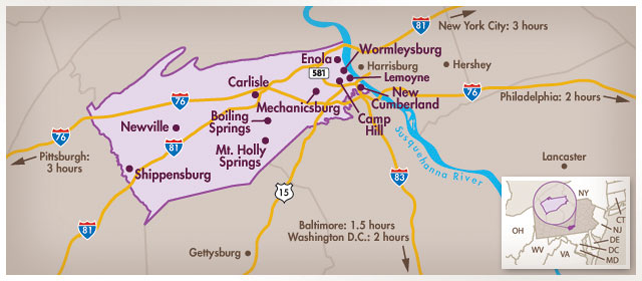 Explore the Valley using the map to the left or find activities and places to stay using the
Interactive Map