Things To Do in Cumberland Valley
Cumberland Valley is a place immersed in adventure and traditions. Pick a day, a weekend, or longer to explore a diverse blend of things to see and do. 
Need help getting started? Visit our trip ideas to start planning. You'll find itinerary ideas, must-see highlights, and suggestions from the locals. So whether you are packing up your hiking boots or walking shoes, you're sure to find a diverse blend of things to do on the streets, creeks, and trails of Cumberland Valley.
Find A Room
Call (877) 840-2923 to book by phone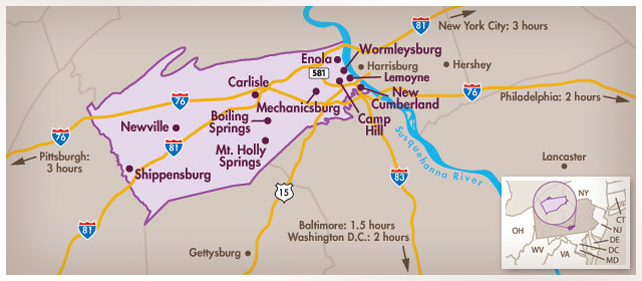 Explore the Valley using the map to the left or find activities and places to stay using the
Interactive Map