Things To Do in Cumberland Valley
Cumberland Valley is a place immersed in adventure and traditions. Many make the trip every year to visit some of our famous fly-fishing streams, world-renowned Carlisle auto shows or to take a hike on the legendary Appalachian Trail. There's a reason these passionate visitors all meet in The Valley. Our unique blend of outdoor beauty, downtown charm, agricultural landscape, history, art galleries, craft beverages, spas, farmers markets and friendly way of life keeps people coming back time and time again.
Need help getting started? Visit our trip ideas to start planning. You'll find itinerary ideas, must-see highlights, and suggestions from the locals. So whether you are packing up your hiking boots or walking shoes, you're sure to find a diverse blend of things to do on the streets, creeks, and trails of Cumberland Valley.
More Featured Experiences
Find A Room
Call (877) 840-2923 to book by phone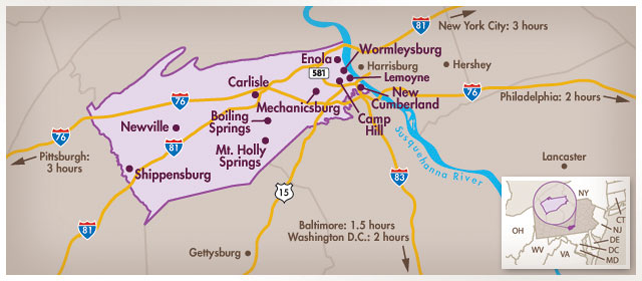 Explore the Valley using the map to the left or find activities and places to stay using the
Interactive Map