Labor Day Weekend marks the unofficial end of summer.  Here are some events and activities happening in Cumberland Valley to make this weekend a fun one!
Events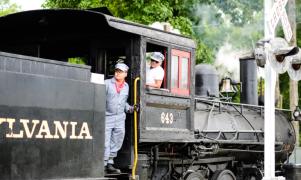 Williams Grove Historical Steam Engine Association 64th Annual Fall Show – August 29 - September 6, 2021
This event celebrates steam trains with train rides, tractor pulls and parades, live music, food, and more.
Ashcombe Summer of Music Final Jam and Craft Festival – September 4, 2021
The festival field at Ashcombe Farm & Greenhouses will be popping with music performances all day for the whole family. Food vendors will provide delicious eats to accompany the awesome music. Craft vendors will be there to sell their wares. All Ashcombe yard games and activities will be out for free play by anyone! 
West Side Ghost Tour - September 4, 2021
Get in the spirit of Halloween with a ghost tour. Set in the charmingly beautiful historic district of downtown Carlisle, the West Side tour begins on West High Street. You'll hear tales of poisoning, lost loves, and the accidental homicides that have marred these charming streets. The historic Dickinson College campus is a lovely place for an eerie walk and the most active location on the West Side Ghost Tour. Reservations are required.
Kipona Festival – September 4-6, 2021
The 105th annual Kipona Festiva along Riverfront Park in Harrisburg features food, fireworks, live music, Artist Market, Family Fun Zone, Biergarten, canoe races, and more. 
Music on the Mountain - September 5, 2021
A free lawn concert on top of the mountain at Kings Gap. Enjoy Celtic music, song, and dance featuring Fire in the Glen and the Celtic Martins.
South Middleton Labor Day Fireworks – September 5, 2021
Enjoy these fireworks from one of South Middleton's parks including South Middleton Township Park or Spring Meadows.
View our online calendar to see a complete list of events for the weekend.
Things to Do
Summer Adventure in the Cumberland Valley – It's not too late to explore fun locations and find hidden gems. Dine, play, explore, and rediscover the simple pleasures of travel at your own pace.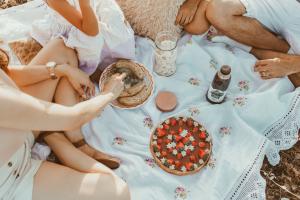 Picnic – The long weekend is the perfect opportunity to enjoy a picnic and Cumberland Valley has a number of great locations to place your blanket.
Family Fun – Carlisle Sports Emporium promises hours of family fun with indoor and outdoor go-kart tracks, arcade games, batting cages, and mini-golf.
Ice Cream Trail – Summer might be drawing to an end, but it's not too late to enjoy a delicious cool treat at one or more of the locations along the Cumberland Valley Ice Cream Trail. You have until September 6 to sign up for our free digital passport. Your scoops could earn you prizes. While this promotion only runs for a limited time, many of these locations are open throughout the year and ready to serve guests their mouthwatering ice cream treats.
Cumberland Drive-In – Pack up the car, practice social distancing, and enjoy a double-feature of family-friendly movies (G, PG, or PG-13) at Cumberland Drive-In – serving guests since 1952!
Cumberland Valley Beer Trail – The long weekend gives you plenty of time to try several of the locations along our Beer Trail. Download our free digital passport and check-in at participating locations.  Visit just five locations to earn a prize.
Fishing – Cumberland Valley's scenic streams and lake make it a well-known fishing destination. In past years, the Pennsylvania Fish and Boat Commission has offered $1 one-day adult resident and non-resident fishing licenses on Labor Day. Click here to find information for 2021. (NOTE: Fees will bring the final cost to $2.90.)