In a world full of divide and differing opinions, it's hard to come by something as universally accepted as chocolate. Sure, there are those who can't eat it because of dietary reasons or those with no taste, but chocolate is something nearly everybody enjoys. In the next 50-100 years some industries will be obsolete, but not chocolate…which is probably good news for Macris Chocolates.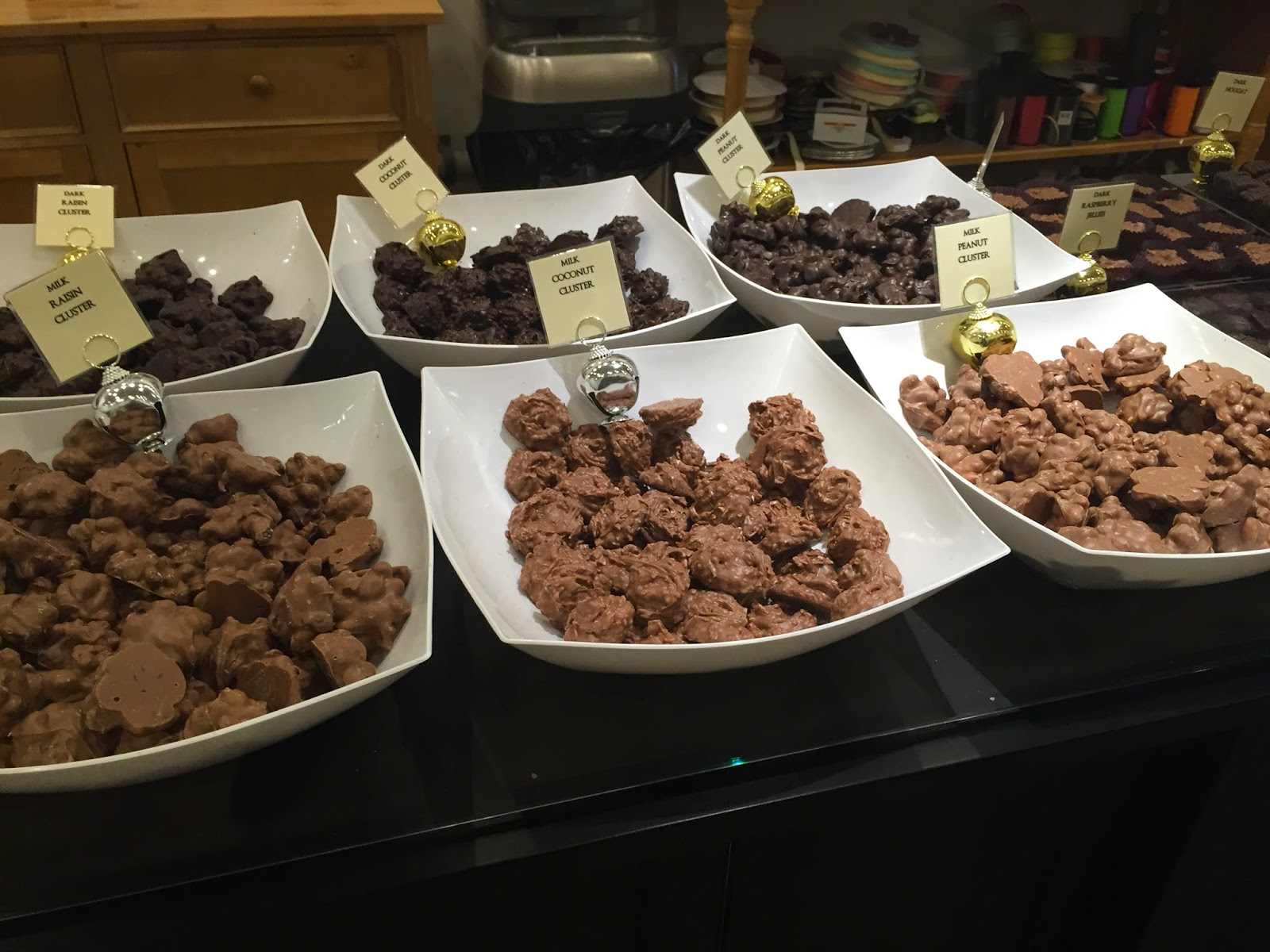 After relocating to the Cumberland Valley, Elena Macris continued the family tradition of chocolate makers and in October 2013 opened Macris Chocolates in Lemoyne. Elena's grandfather created Philadelphia Candies in 1919 and the chocolate recipe has been passed down from generation to generation. In fact, Macris still uses the original recipe from her grandfather, which is made from scratch at their factory north of Pittsburgh. While the packaged candy is made offsite, Elena and her staff make the bark and chocolate covered strawberries inside their West Shore Plaza location.
As someone who has eaten their fair share at Macris, there's one thing I always find as equally alluring as the unique taste and that's the layout and design of the store. Whether it's Valentine's Day, Easter, Christmas or a normal July day, the store is always remarkably designed. The sea of each individual piece of chocolate is something dreams are made of, while each box of chocolate is eloquently packaged.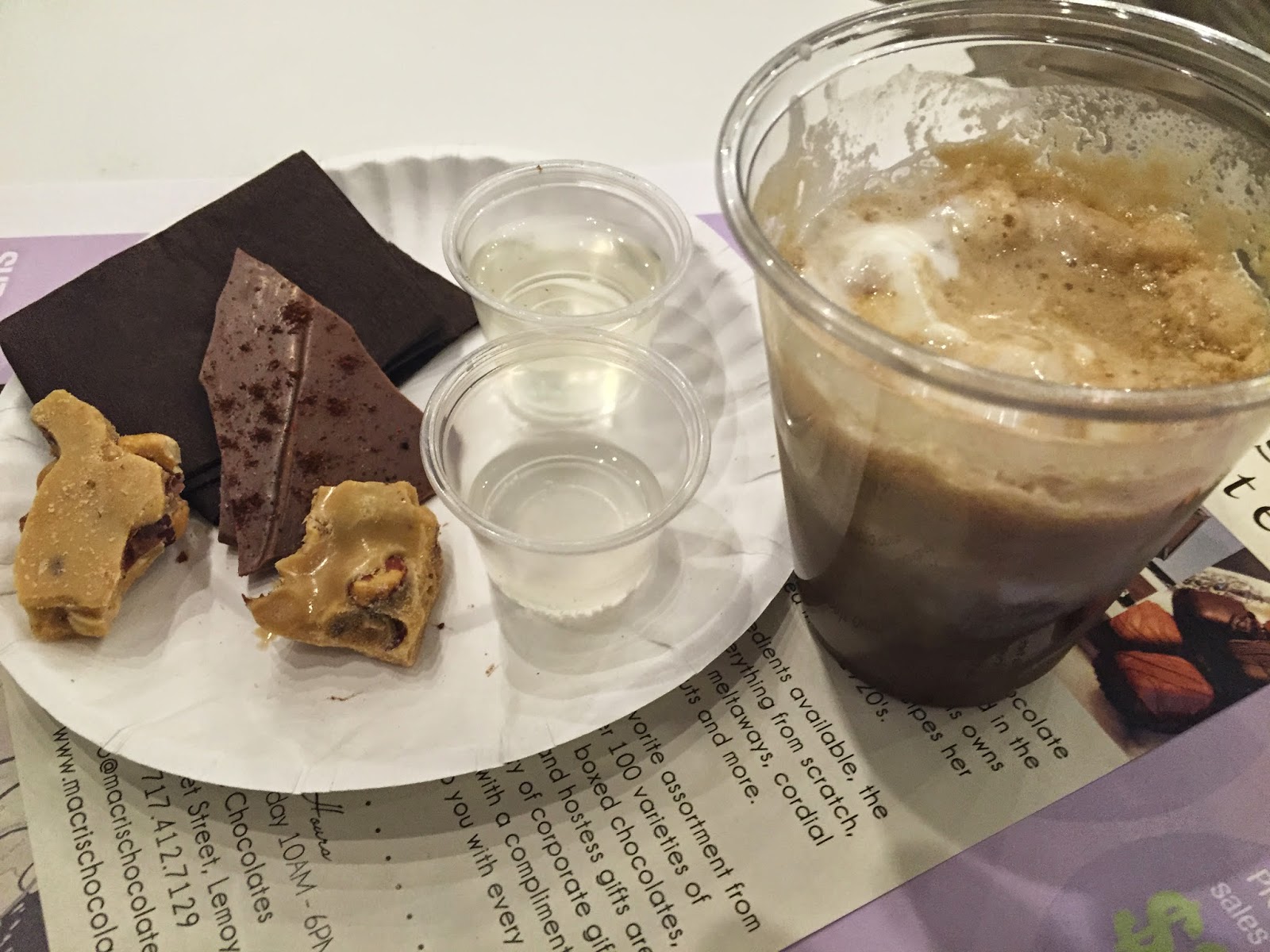 The other great thing about having a stylish interior design is the ability to hold parties, meetings, and functions inside. I recently attended a Harrisburg Social Media Club (#HBGSMC) meeting inside of Macris and I'm still raving about it. The evening offered cocktail and chocolate pairings. My absolute favorite, DuClaw's Chocolate Peanut Butter Porter with ice cream and Macris Peanut Butter Brittle. The set-up was amazing and everyone had a great time. Elena and her staff completely re-organize the store to your parties' needs. For any business or social gathering, Macris is a fantastic venue.
For the Easter season, Macris is producing customizable eggs and candies for those special in your life. You'll also find special eggs and even a hot chocolate carrot stick for those bunnies.