Although not every restaurant we have brews its own craft beer or is a participating location on the Cumberland Valley Beer Trail, a majority of them offer a vast selection of delicious drinks ranging from locally-made beverages to hard-to-find options from all over the world. Combined with flavorful cuisine, these beloved hotspots in the Cumberland Valley are definitely worth a visit.
Carlisle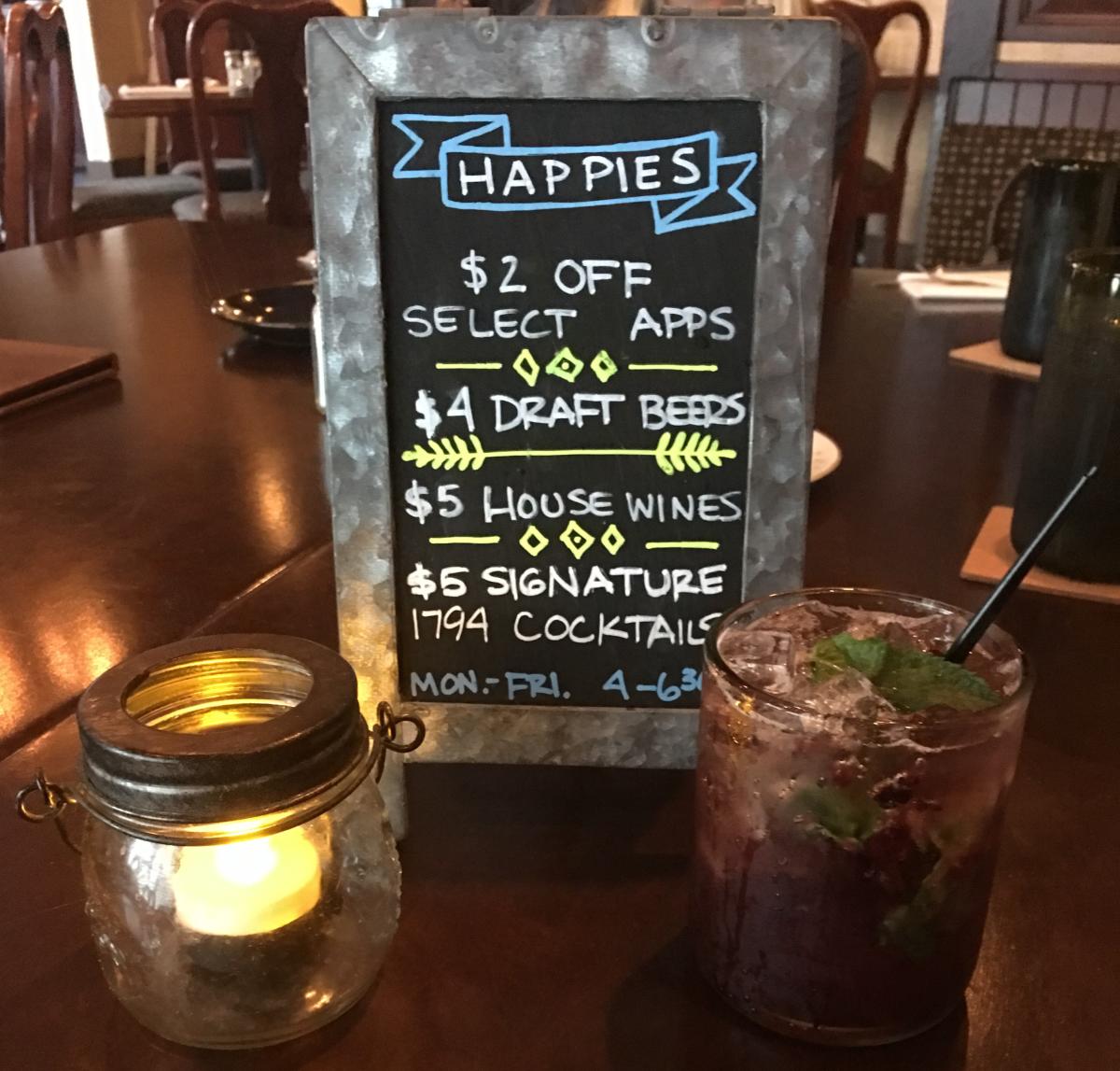 The farm-to-table menu at this restaurant is enhanced by farm-to-shaker artisan cocktails and over 50 domestic and international whiskeys.
Enhance your dining experience with a frequently-changing selection of over 100 Belgian beers and ales, both bottled and on draught. 
The wine bar in this 1890s Queen Anne Victorian building offers an intimate experience for guests as they sample exclusive wines made locally through partnerships with several different Pennsylvania wineries. Castlerigg is currently featuring wines from Seven Mountains Wine Cellars. Beer lovers can try microbrews from Lancaster Brewing Company and Carlisle's Molly Pitcher Brewing.
Sip and savor wine by the glass or bottle from Juniata Valley Winery at this wine shop and tasting room. Guests can enjoy live music by local musicians on most Friday and Saturday evenings. 
In addition to having some of the best wings in town and being voted as having the Best Burger in the Valley, North Hanover Grille has a large selection of domestic, import, and craft beers from NY, MD, and PA breweries, plus 15 micro and import beers on tap.
This casual upscale restaurant's globally-inspired menu is complemented with specialty cocktails, craft beer, and an extensive wine list. 
Mt. Holly Springs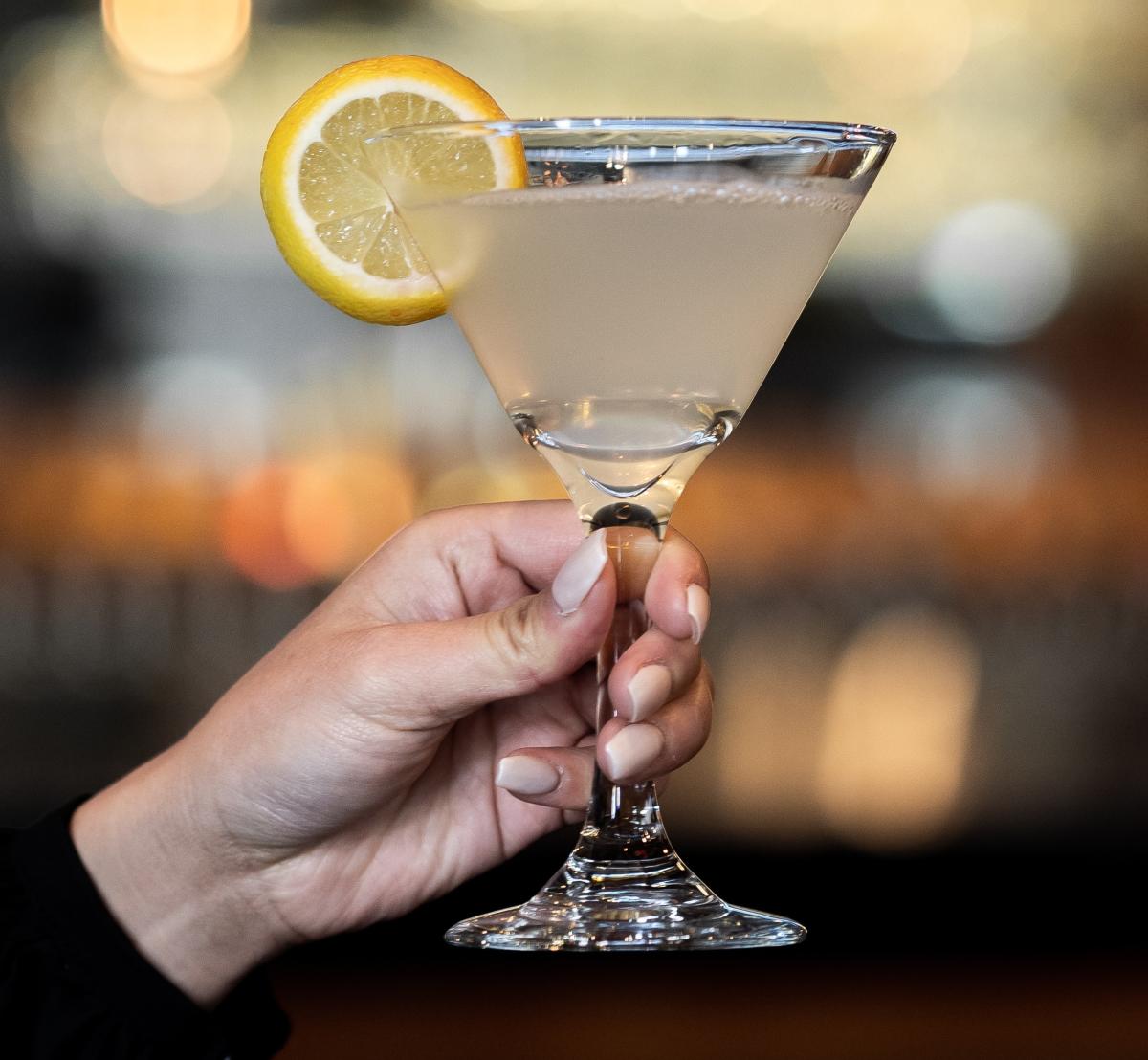 Sip your favorite drink on their spacious outdoor deck in warmer weather. Choose from more than ten draft beers on tap, including local favorites, plus a nice variety of domestic and imported bottles, microbrews, and seasonal beers throughout the year. As a bonus, be sure to try their impressive collection of martinis and cocktail coffee concoctions.
Mechanicsburg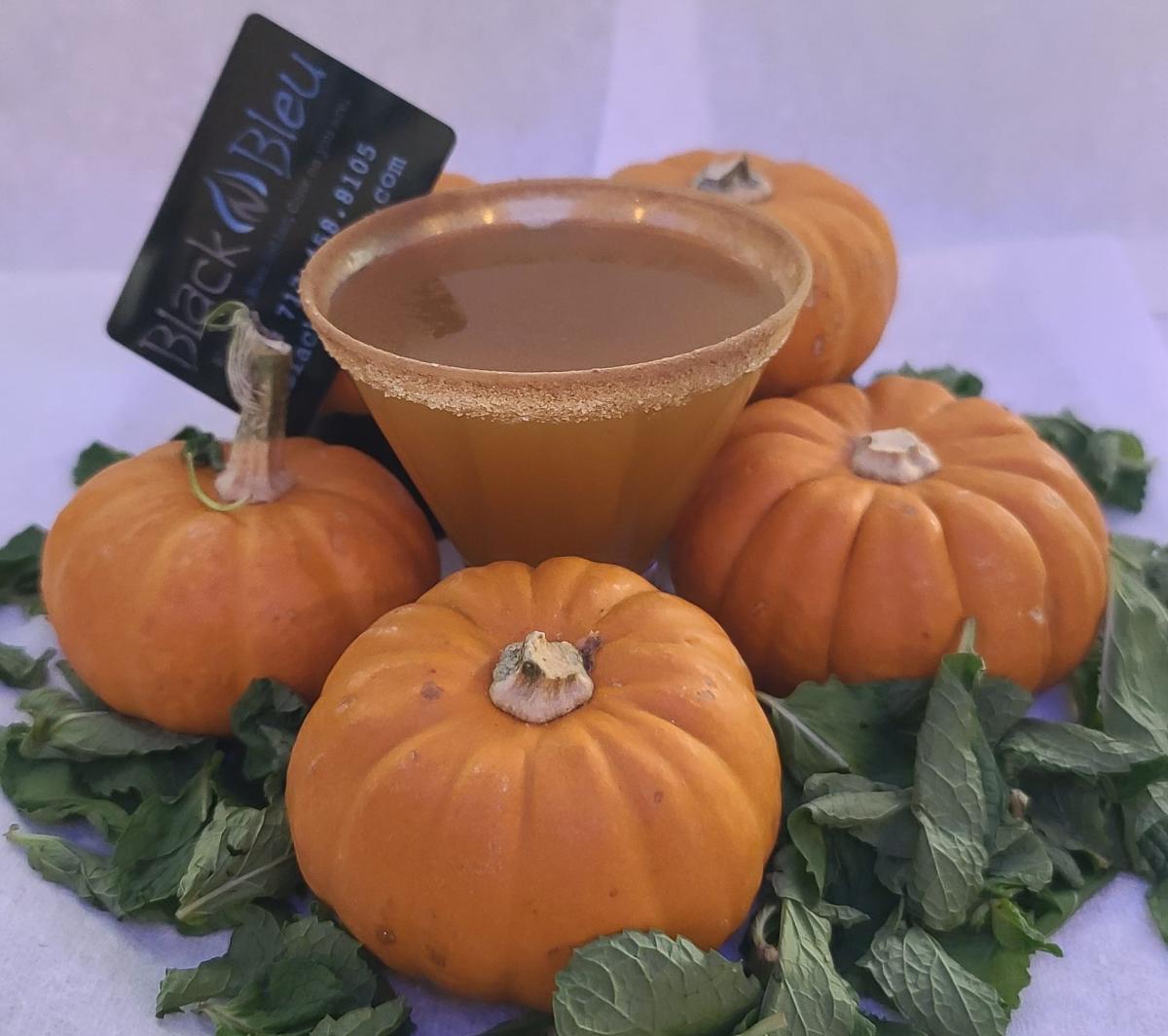 Casual American fare with beer, wine, and a selection of cocktails. On the beer menu, be sure to try the namesake "Black N Bleu," featuring Guinness over Blue Moon. On the cocktail side, the standout is the Black N Bleu Mojito with white rum, blackberries, blueberries, fresh mint, limes, and lemon-lime soda, or specialty seasonal drinks such as the Cidertini featured above.
With IPAs, porters, lagers, and a few stouts and ciders added to the mix, you'll find the perfect drink to quench your thirst while dining from an extensive menu.
They offer 66 different bottled beers from around the world and 20 draft beers on tap, including rotation seasonal choices and new craft selections, tapped monthly. Try all your favorites -- from classics to trendy craft brews. Plus, enjoy their selection of fresh-squeezed cocktails, mason jar cocktails, and martinis.
Camp Hill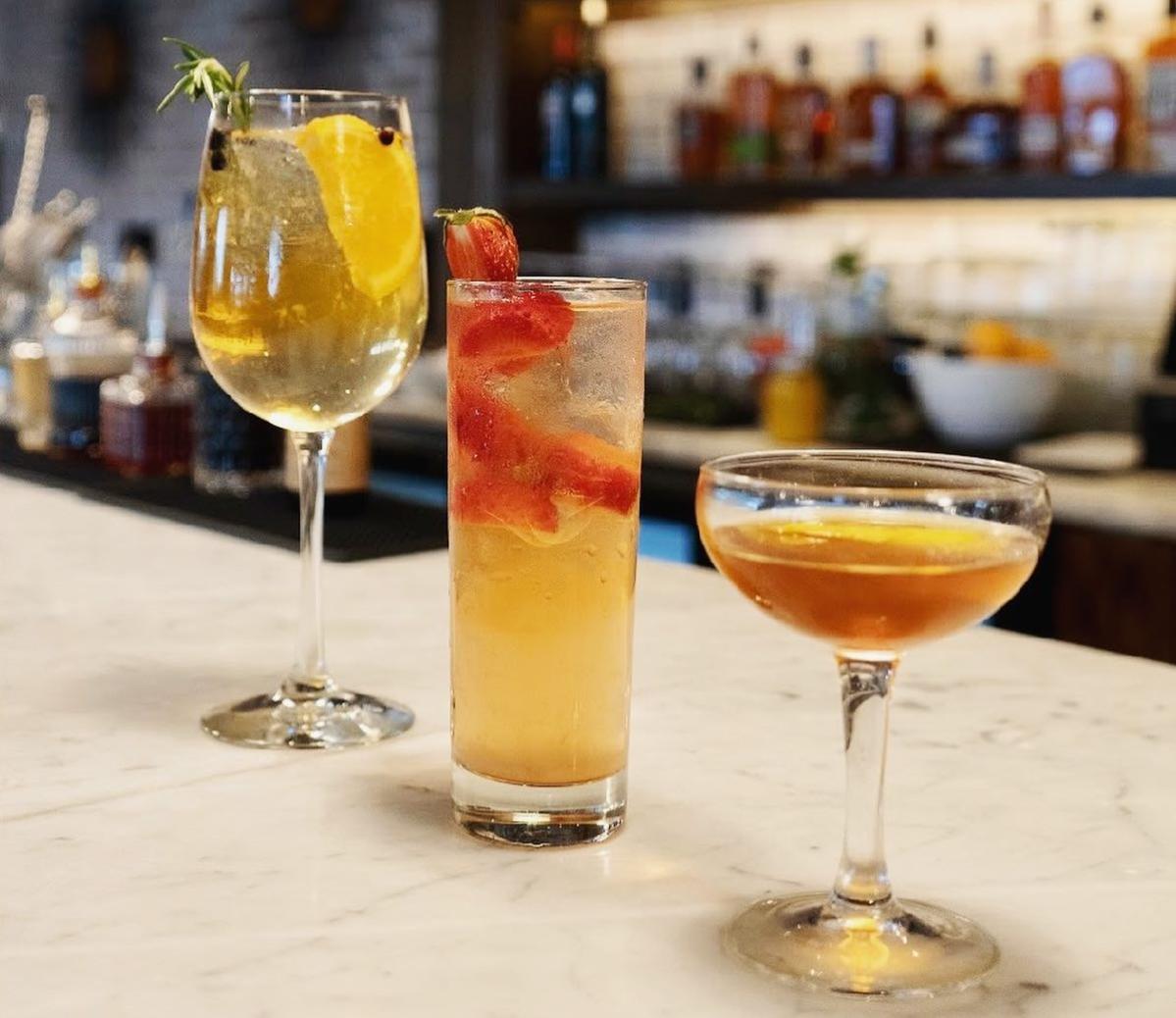 Savor a modern take on classic Mediterranean Cuisine with menu items that feature an abundance of fresh vegetables, seafood, meats, and herbs. The drink menu includes a delightful mix of specialty cocktails (pictured above), wine, and beer.
In addition to draft and bottled beer, Theo's drink menu includes ten types of martinis and a nice selection of red and white wines. This restaurant has an outdoor patio and a great location to enjoy a tasty lunch or dinner.
Wormleysburg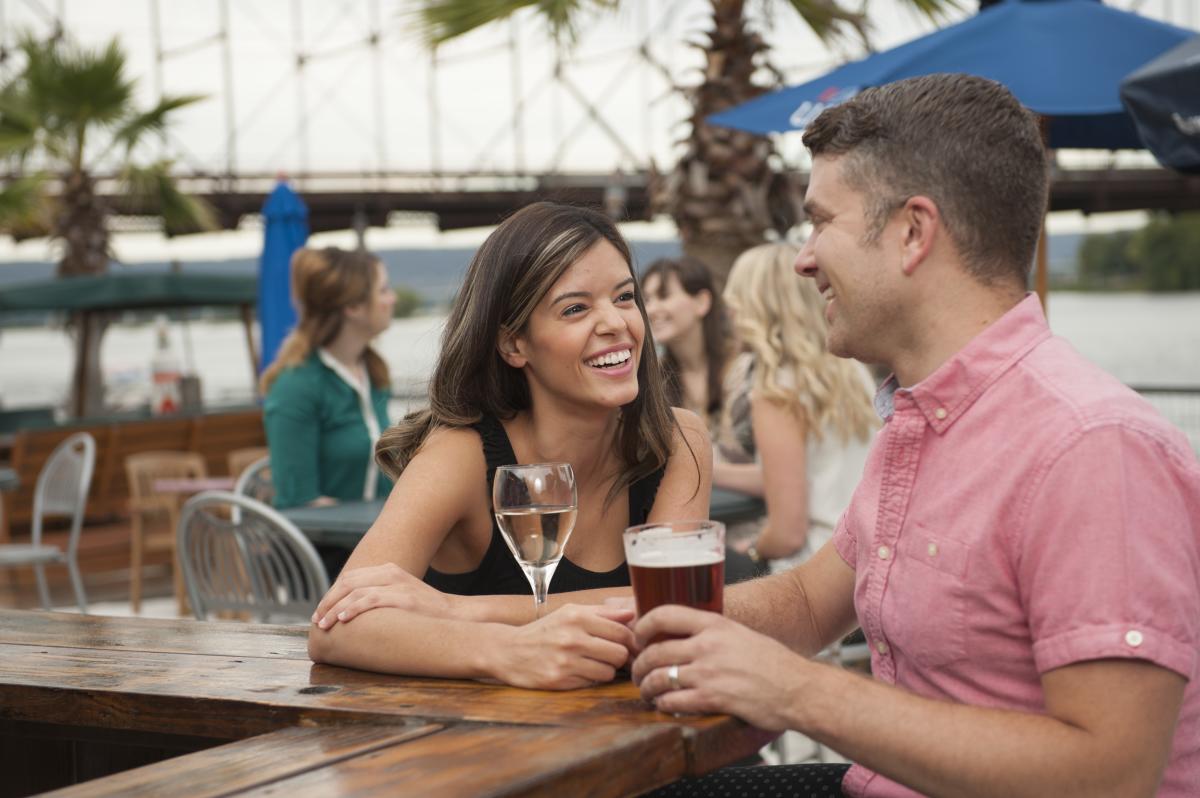 Along with the scenic views of the Susquehanna River and the Harrisburg skyline from their decks, both restaurants offer great drink menus ideal for happy hour, including a frequently changing selection of micro and import beers and an extensive list of cocktails. 
For additional options, browse our complete list of restaurants or learn more about the Cumberland Valley Beer Trail.