In our fast-paced world, caring for your physical health and mental well-being is increasingly important. If you prioritize wellness even when you travel, Cumberland Valley offers the perfect Weekend Easy escape.
Outdoors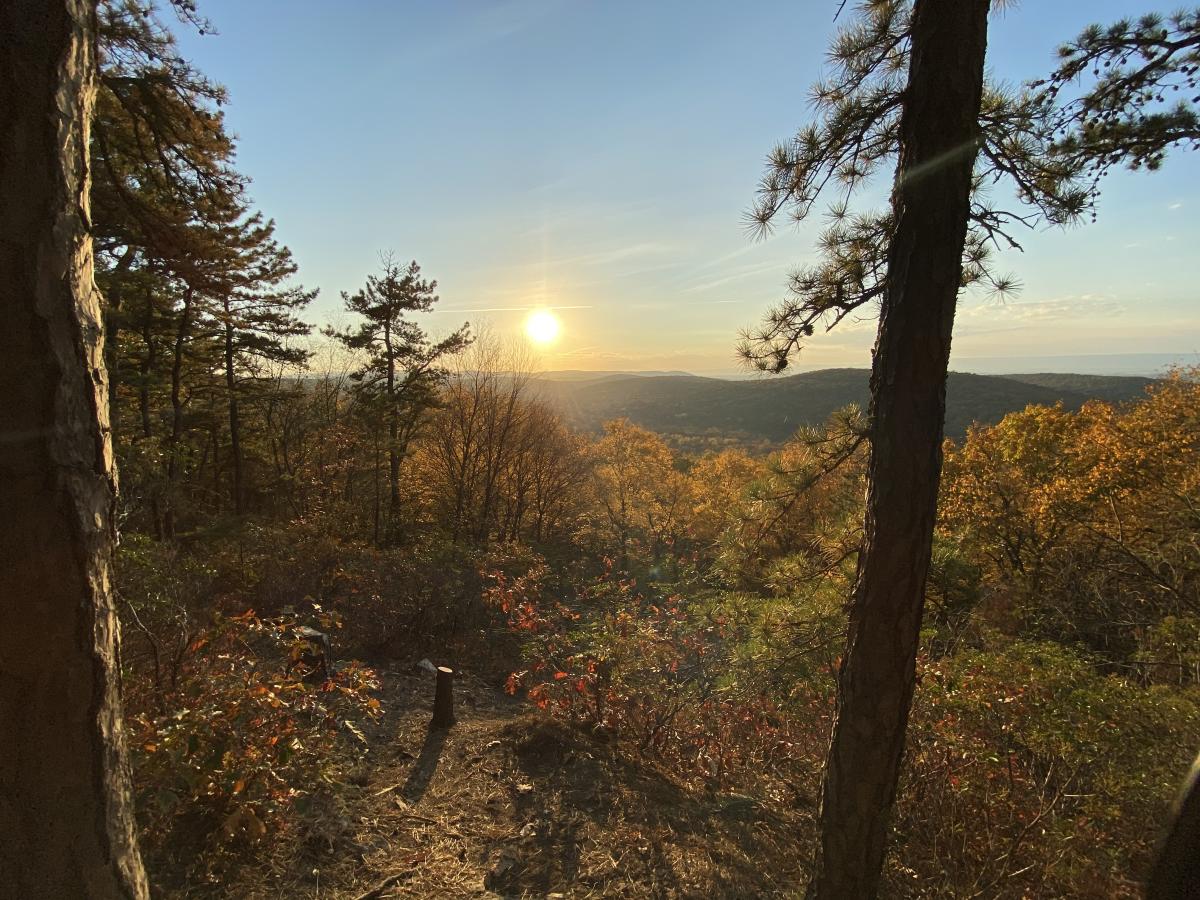 Serene and picturesque locations abound throughout Cumberland Valley and are the ideal setting for reflection. Here you can escape from daily routines and immerse yourself in nature. Over 200 miles of hiking trails traverse farmlands, mountains, and small towns. The variety of trails accommodates all skill levels and offers a chance to unwind and recharge through a challenging hike or a relaxing stroll.
Yoga

Cumberland Valley also offers other mindful travel experiences, especially if the weather doesn't cooperate for outdoor activities.
Several boutique fitness studios throughout Cumberland Valley offer healthy and holistic lifestyle options through various styles of yoga and other fitness classes, such as Pilates and barre. Many locations provide single-class options, allowing visitors to maintain their fitness routine or to try something new. Here are a few choices if you are seeking to experience a creative flow that calms your mind and strengthens your body.
Vinyasa Yoga
Slow-Flow Yoga
Restorative Yoga Flow
Energy Yoga
Chair Yoga
Gentle, Moderate, and Vigorous Yoga
Gentle Goat Yoga (seasonal)
Gentle, Vinyasa, and Yin Yoga (mat)
Beginner and Gentle Aerial Yoga
Aerial Yin Yoga
Chair Yoga
Gentle Yoga
Restorative Yoga
Moderate Yoga
Yoga Fusion
Kundalini
We encourage you to check their website or social media pages. Many locations also schedule special workshops throughout the year on meditation, yoga Nidra, and other topics.
Yoga Events

There are several venues in Cumberland Valley that host yoga classes in unique settings.
Yoga on the Terrace @ Kings Gap: Set up your mat on the Mansion Terrace and enjoy a spectacular view from the top of the mountain. These beginner-level classes are held on Sundays throughout the summer and fall. They include breathing and meditation. ($10 suggested donation)
The Winery at the Long Shot Farm occasionally hosts Yoga + Sip Saturdays, an outdoor yoga session on the grassy area next to their vineyard. Check their website for upcoming dates.
Other locations that have hosted events include Children's Lake in Boiling Springs and several breweries, including Ever Grain Brewing Co. and Desperate Times. Please check their social media accounts for a schedule.
As you plan your mindful travel experience to Cumberland Valley, click here for a complete list of our yoga and fitness studios.