Notable battlefields, celebrated landmarks, and modern-day museums showcase historic moments throughout Pennsylvania. The Cumberland Valley region also has a rich and storied history that delights history buffs and invites them to explore and discover. One of our premier historical attractions is the U.S. Army Heritage and Education Center (USAHEC).
USAHEC is the leading facility for research on U.S. Army history and is dedicated to "Telling the Army story…one Solider at a time" through informative and interactive exhibits. The expansive campus includes the Visitor and Education Center, the U.S.  Army Military History Institute, and the Army Heritage Trail.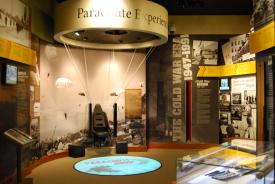 Inside the Visitor and Education Center, the Soldier Experience gallery gives visitors the opportunity to see through the eyes of a soldier during some of the Army's most prolific battles and exercises – from the Spanish American War to current operations. In addition to hundreds of artifacts, guests can test their marksmanship at the digital shooting range, parachute into Normandy as part of the D-Day invasion, and experience a night attack during the Korean War.
A second gallery area features "Good-Bye Broadway, Hello France" – America in the Era of World War I. Artifacts, photographs, and other archival materials are exhibited in an in-depth and engaging battlefield landscape, giving visitors a sense of walking through the trenches and providing a touching tribute to the lives and experiences of the Soldiers who took part in this pivotal clash.
Other indoor exhibits include "A Call to Arms", highlighting the history of the U.S. Army Reserve; the Omar N. Bradley Memorial Art Gallery, which features a rotating collection of artwork created by Soldiers; and "Enter the War on Terror" and "On Patrol", both of which are designed to enlighten the public on the experiences of soldiers deployed to both Iraq and Afghanistan.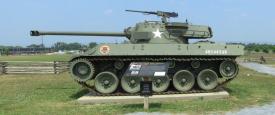 Outside, the mile-long Army Heritage Trail provides an immersive experience where guests can explore 14 full-scale military exhibits highlighting nearly every era of Army history.  Walk through a recreation of a WWI trench system, touch a Hellcat tank destroyer, or climb to the top of a guard tower on the Vietnam Fire Support Base for a view of the entire trail.
USAHEC also hosts a number of events throughout the year, including their lecture series and Army Heritage Days, a living history event, every May.Visitors can explore this impressive facility seven days a week. It is easily accessible off of I-81 in Carlisle. All exhibits are free and open to the public.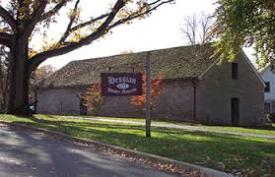 And, if you want to dig deeper into Cumberland Valley's military history, take a self-guided walking tour of the nearby Carlisle Barracks, established in 1757 and the second oldest Army Post in the United States. The Barracks was the home of the controversial Carlisle Indian Industrial School and is the current home to the prestigious U.S. Army War College.