Yellow Breeches Creek Water Trail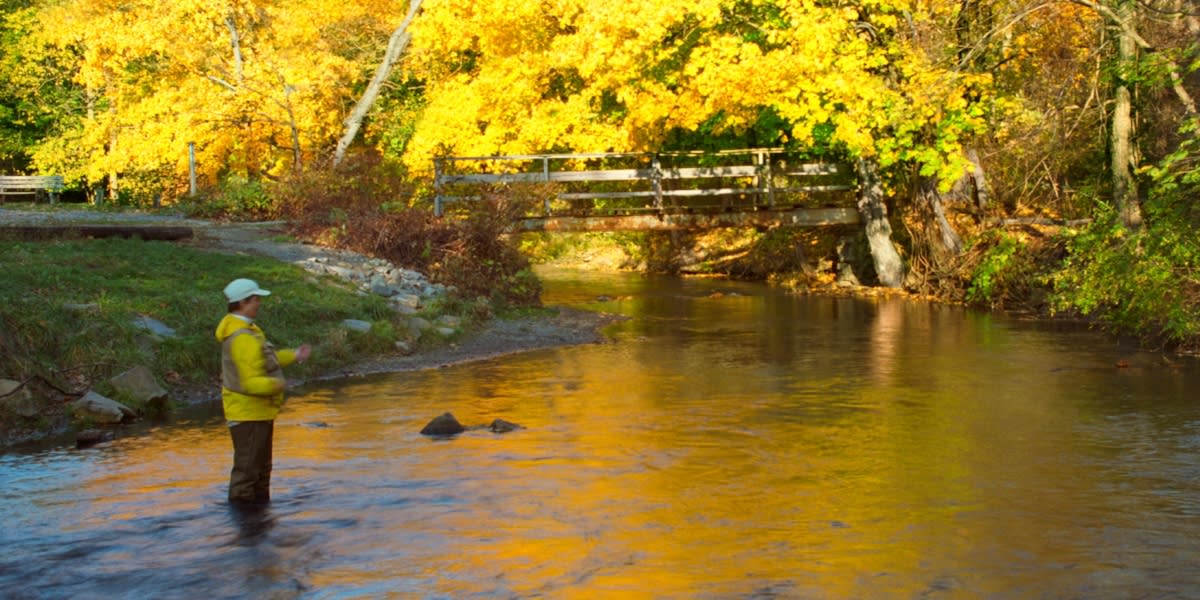 The world-renowned limestone stream, Yellow Breeches Creek, originates on South Mountain, in Michaux State Forest, Cumberland Valley, near Walnut Bottom. From there, the Yellow Breeches meanders through the Valley's farmland, forested areas and suburbs, and joins the Susquehanna River near New Cumberland. The main stem of the Yellow Breeches is some 49-miles long & 60-feet wide at its middle stretch. 
The Yellow Breeches Creek Water Trail Map & Guide (pdf.), provides a list of access points, suggested trip ideas and recreation information for approximately 22 miles of the Yellow Breeches Creek. Use of the creek is limited to daylight hours and access along all points is free. Access points may occasionally be closed. You will need to provide your own kayaks, canoes, or tubes. Camping is prohibited at all access points with the exception of Lower Allen Community Park (B4). You may also encounter natural hazards along the creek such as downed trees that may impede your trip. The Visitors Bureau does not maintain the creek and we are unable to provide warnings about them unless they are reported to us. ​On May 16, 2019, the Cumberland County Planning Department reported that a large tree that fell from a property to the Lower Allen Township side and is completely blocking passage on Yellow Breeches just below Green Lane Drive (iron bridge). Kayakers/tubers and floaters should leave the water trail at Spanglers Mill access and put in at Creekwood Park to avoid this hazard. Please check the Planning Department's Facebook page for updates.
Things to Do on the Yellow Breeches:
Yellow Breeches Creek system has a variety of recreational opportunities including:
Several lakes and ponds are used for boating, fishing, swimming and ice-skating
The famous Appalachian Trail traverses part of the watershed
Creek is great for bird-watching, fishing, paddling, tubing and sightseeing
Nearby state, county, and municipal parks and nature preserves also provide ample recreation
Birding: Be on the lookout for a variety of ducks and wading birds, warblers, wrens, woodpeckers, Cedar Waxwings, Golden-crowned Kinglets, and Yellow-Bellied Sapsuckers.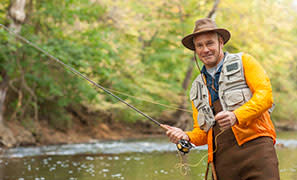 Fly fishing: If fly fishing is your forte, Yellow Breeches Creek is an angler's delight. The most popular catch and release section is a mile long and runs through Allenberry in Boiling Springs. Designated as a "Pennsylvania Scenic River", Yellow Breeches never has a shortage of trout (mix of stocked and wild trout). Check the Yellow Breeches Creek fly-fishing report for current fishing conditions.
Find A Room
Call (877) 840-2923 to book by phone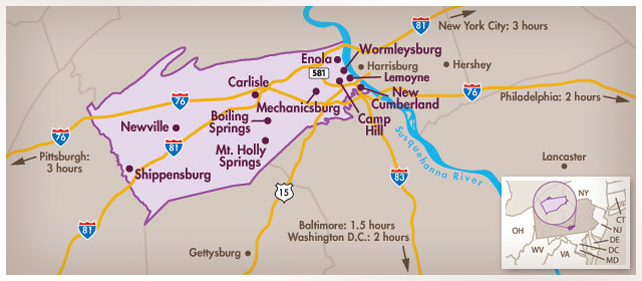 Explore the Valley using the map to the left or find activities and places to stay using the
Interactive Map