The town of Camp Hill is located in the lively West Shore area of Cumberland Valley and just two miles from the downtown state capital of Harrisburg. Shopping and dining opportunities abound in the compact, walkable downtown.
Eat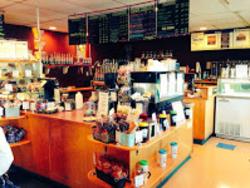 Start your day off right with a delicious breakfast. There are several great choices in Camp Hill. You can get your caffeine fix at Cornerstone Coffeehouse, with its incredible collection of hot or iced coffee, tea, espressos, frappes, and lattes. Breakfast items include homemade baked oatmeal, homemade quiche, parfaits, and breakfast sandwiches. Or, if you are on the run, grab a breakfast pastry to go. If you want to completely indulge, Pennsylvania Bakery has a large selection of baked goods such as cupcakes, tortes, tarts, cheesecakes, pies, bread, cookies, brownies and more along with gourmet coffees, teas, and specialty drinks. There's a reason it's been a local favorite since 1986. 
When it comes to dinner, you can stick to the classics like pizza and traditional Italian cuisine from Zag's or try the unique flavors of Lebanese cuisine at Cedars Restaurant.
Shop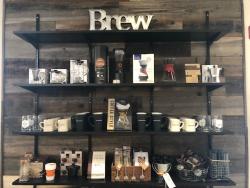 Camp Hill is filled with local shops where you can find everything from tea to jewelry to women's clothing to custom bicycles.  A few highlights include:
Experience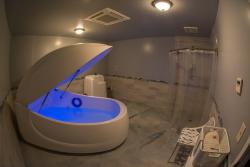 Camp Hill allows you to personalize your self-care routine with a number of options for fitness and relaxation. Dissolve Float Spa offers flotation therapy as a way to decrease stress and promote inner peace. Pamper yourself at Beyond Beauty Skin Therapy where you will receive personalized attention during your luxurious restorative skincare treatments (that are easy on the wallet).
Learn about healthy and tasty cooking options when you sign up for one of the cooking classes offered by Cornerstone's Culinary Kitchen.
Events
Explore all of these wonderful local businesses and more during several open house events throughout the year. Customers can enjoy a variety of specials, promotions, demonstrations, and refreshments throughout the day, Be sure to check our online calendar for other Camp Hill events throughout the year.