Cumberland Valley is the ideal location to combine your love of the outdoors and your love of craft beverages. Sip and hike your way through Cumberland Valley with these suggested pairings during your Weekend Easy getaway.
Gardners
Pine Grove Furnace State Park & Big Hill Ciderworks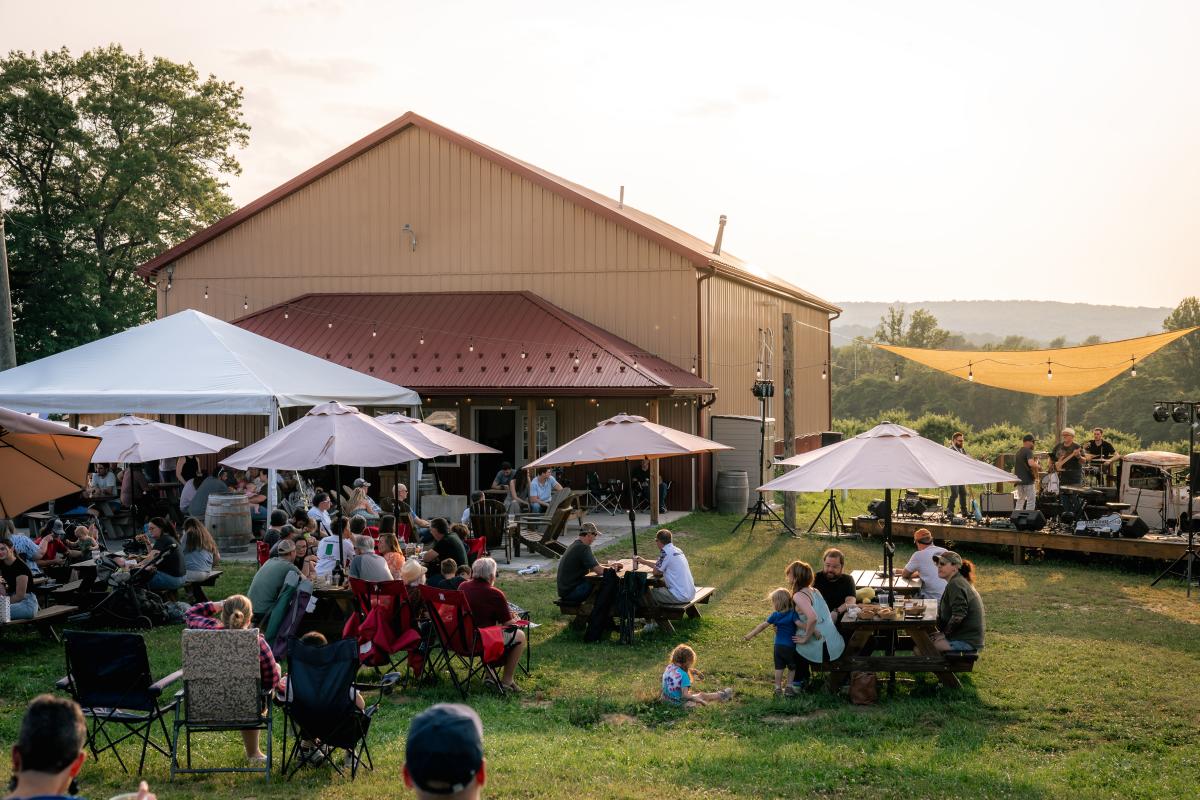 Nestled in Michaux State Forest, Pine Grove Furnace State Park offers 4 miles of trails ranging for all skill levels. Take a stroll along the iconic Appalachian Trail, enjoy lush forests and wetlands along Mountain Creek Trail, or hike the challenging Pole Steep Trail to the quartzite rock outcrop at the top, where you will be rewarded with stunning views of the park.
Big Hill Ciderworks is a short 10-minute drive from the park and is the ideal location to sip their hand-crafted ciders and enjoy views of the South Mountain. You'll find picnic tables, Adirondack chairs, fire pits for cooler days and evenings, and indoor seating. As an added hiking bonus, Big Hill has curated a list of local nearby trails, some of which are accessible directly from the taphouse.
Carlisle
Opossum Lake & The Winery at the Long Shot Farm
The 4-mile Angler's Access Trail winds along the edges of Opossum Lake, located on the outskirts of Carlisle. The loop trail offers an easy hike with scenic views of the lake and provides a great opportunity for birdwatching. More than 140 species of birds have been spotted in and around the lake and its adjacent habitat of fields and woodlands.
Only 2 miles from Opossum Lake, The Winery at the Long Shot Farm is an idyllic setting to relax after your hike. Enjoy the scenery from their deck as you sip and savor ten wines -- all made from grapes grown, processed, and bottled on-site – while you soak in the vineyard and mountain views. Beer lovers can enjoy canned options from Liquid Hero Brewery in York and Molly Pitcher Brewing in Carlisle. 
Mechanicsburg
Vincent DiFilippo Nature Preserve & Mellow Mink Brewing Co./Lovedraft's Brewing Co.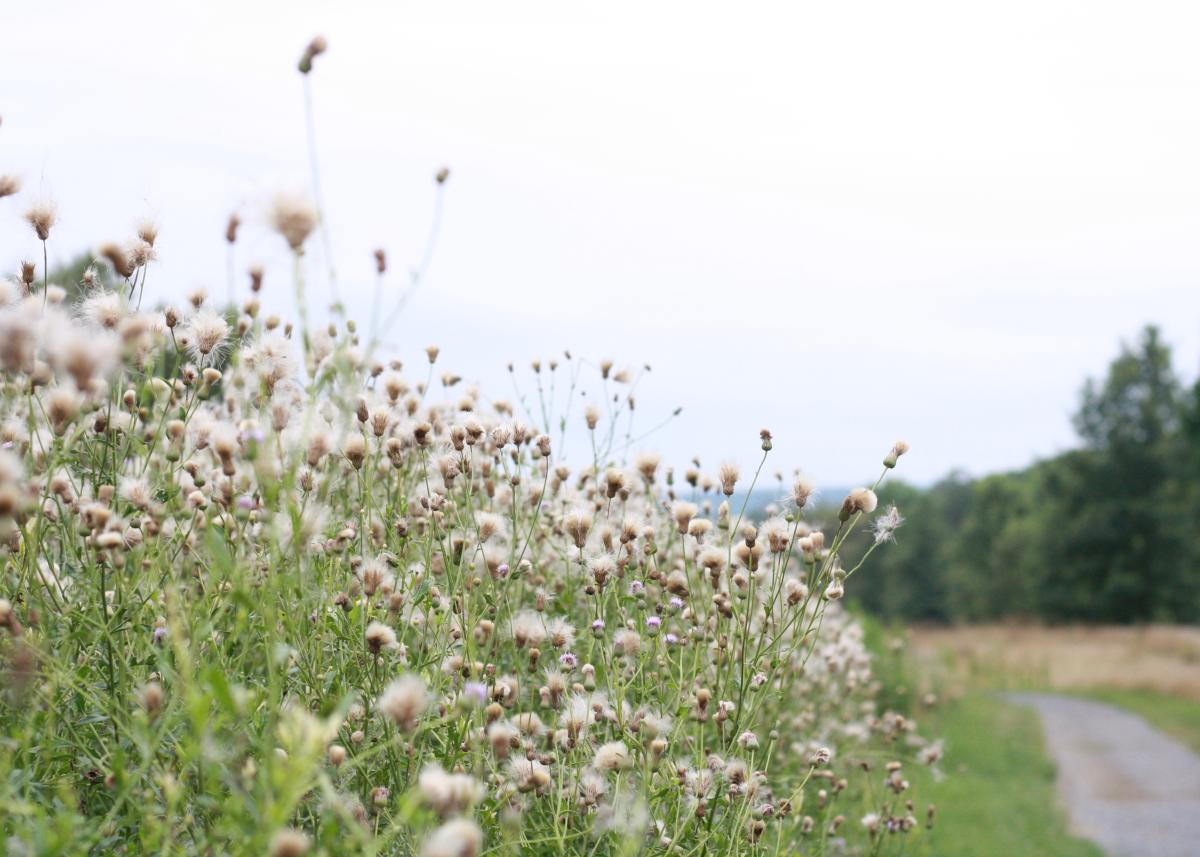 You'll find wildflowers, birds, and a gentle quietness as you walk through the meadows and wetlands of the 54-acre Vincent DiFilippo Nature Preserve. Take an easy hike on the one-mile inner loop or stretch your legs on the two-mile outer loop.
Located less than 4 miles away, Lovedraft's Brewing Co. is designed for the adults-only crowd with murals, video games, and live music. Beers run the gamut for every palate with ales, sours, porters, and IPAs. 
Or, you can unwind in the casual elegance of Mellow Mink's taproom, where you can enjoy their unique sours and farmhouse ales. Mellow Mink is BYOF (bring-your-own-food), so make a quick pit stop to pick up some provisions beforehand. Or, you are welcome to have food delivered directly to the taproom.
TIP: If you want a brewery with a full dining experience, Ever Grain Brewing Co. in Camp Hill is located less than a half-mile from Mellow Mink and features indoor and outdoor seating. Their fresh, handcrafted brews are paired with creative dishes from locally sourced ingredients.
Downtown Carlisle
LeTort Spring Run Nature Trail & Downtown Carlisle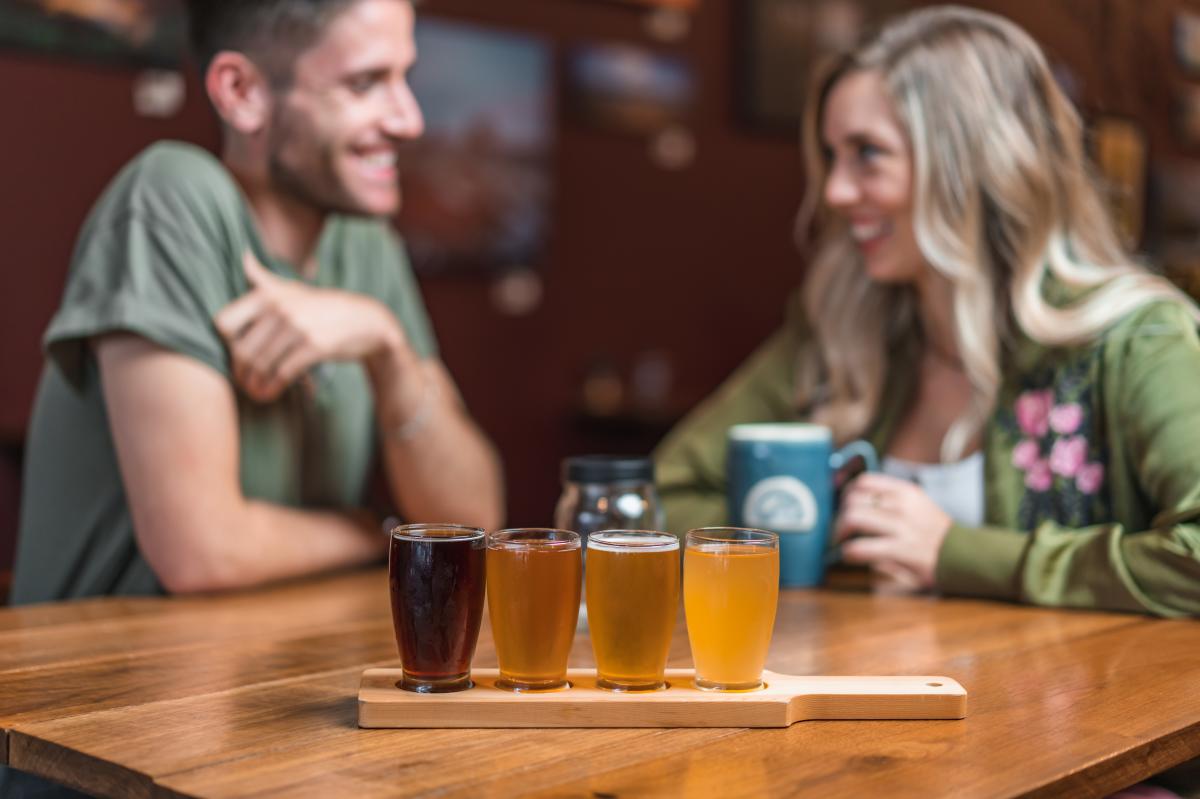 LeTort Spring Run Nature Trail is a quiet oasis in the heart of downtown Carlisle. The two-mile out-and-back trail runs along the banks of LeTort Spring Run, considered one of the finest limestone trout streams in the country. You'll find an easy hike along a flat, crushed stone path. The deciduous trees and lowland marshes that line the path provide wonderful habitats for various bird species, including songbirds, fishing birds, and hawks.
As you finish up along the trail, you might choose to extend your walk through downtown Carlisle, where you'll find several wineries, breweries, and cideries waiting to welcome you. To further encourage guests to explore, Carlisle Borough allows downtown visitors to take their beer, wine, or spirits (does not include mixed drinks) with them in a non-breakable container while strolling downtown. 
Shippensburg/Newville
Cumberland Valley Rail Trail & Appalachian Brewing Company (Shippensburg)/Whiskers Brewing (Newville)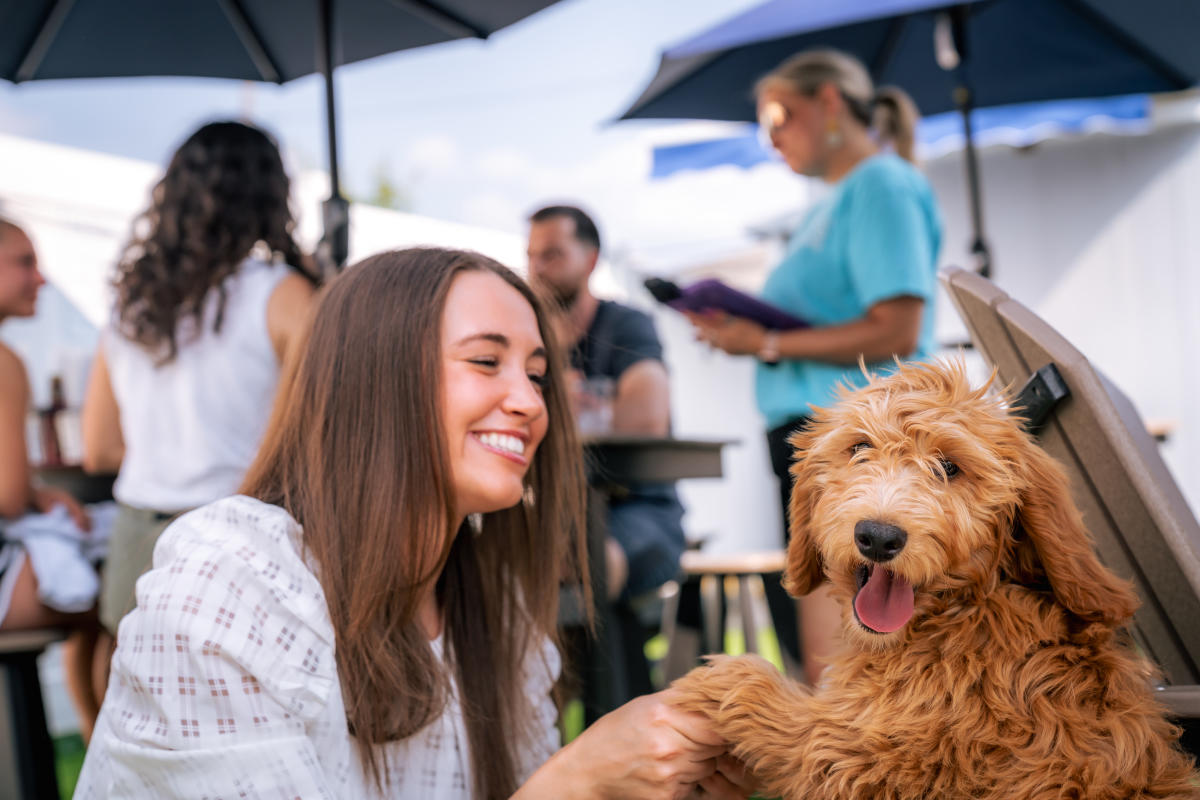 The Cumberland Valley Rail Trail (CVRT) offers 13 miles of hiking from Shippensburg to Newville along a flat, easy-to-navigate surface. The trail follows the abandoned Cumberland Valley Railroad corridor and features interpretive signage on the agricultural and Civil War heritage along the trail. You can access the trail at Shippensburg Station or in Shippensburg Township Park. 
Just .25 miles away from the Shippensburg Station trailhead, Appalachian Brewing Company (ABC) offers casual dining with 14 ABC beers on tap, elevated brewpub cuisine, and a seasonal roof-top deck. TIP: From April to October, celebrate the arts, the outdoors, and craft beers at Shippensburg First Friday celebrations at Shippensburg Station. The event runs from 4:30 pm to 8 pm.
In Newville, Whiskers Brewing is less than a mile from the CVRT trailhead. Whiskers craft beer is brewed on the premises. They specialize in drinkable, light-bodied lagers and ales. The fenced-in patio is pet-friendly and features outdoor seating for guests.
Cumberland Valley Beer Trail
All of the establishments listed are featured on the Cumberland Valley Beer Trail. Download your digital passport, check-in at participating locations, and earn prizes. Please drink responsibly.