Fall is the perfect time to plan your Weekend Easy getaway to Cumberland Valley.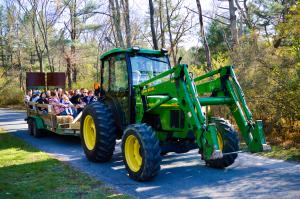 1. Fall Festivals -- Late September through the end of October is prime time for fall festivals in the Cumberland Valley. Featuring a variety of local artisans, delectable foods, children's activities, and live entertainment, these events have something to please every member of the family. 
2. Fall Carlisle Collector Car Swap Meet and Corral  -- This annual event marks the end of the automotive flea market season for Carlisle Events and is an absolute must-attend event for thousands of enthusiasts looking to buy, sell and celebrate all things automotive. 
3. Fall Foliage Drives -- The serene and stunning landscape of the Cumberland Valley makes it the ideal location for some leaf-peeping. With colors usually peaking in mid-to-late October, a leisurely drive will elicit plenty of "oohs" and "aahs".
4. Hiking -- Sweater weather makes hiking even better. Soak in the quiet, natural beauty along our numerous trails, which offer varying lengths and levels of difficulty for all types of outdoor lovers. Our state parks offer a number of free guided hikes.
5. Horseback Riding -- Glimpse the changing leaves while on horseback. Winsome Farm features year-round guided trail rides with direct access to the Cumberland Valley Rail Trail.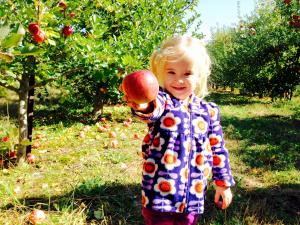 6. Orchards & U-Picks -- Cumberland Valley's strong agricultural tradition offers guests unique farm attractions and locally-grown farm products. Pick-your-own apples and pumpkins, take a hayride or roam through a corn maze. 
7. Cumberland Valley Beer Trail -- Let's face it... craft beer is good any time of year but the seasonal brews are particularly tasty in the fall. 
8. Catch a Show -- Sometimes the weather doesn't cooperate. When you need to stay inside, plan to see a show at one of the Valley's many performing arts venues. With a full calendar of events, you won't have any problem finding a relaxing evening of entertainment.
9. Shopping -- Not many people associate fall with shopping, but it's the perfect time to do some pre-holiday gift buying. Save yourself the hassle of running around this holiday season and visit our specialty shops now. With locally-made artwork, unique artisan crafts, and handmade jewelry, these gifts will be treasured for years to come.
10. Mountain Biking -- Immerse yourself in the scenery and wildlife of Cumberland Valley during a guided mountain biking adventure through Michaux State Forest with Sacred Rides Michaux. 
Click here for a variety of lodging options for all budgets.