Cumberland Valley is the ideal destination for a weekend getaway. Located in the heart of southcentral Pennsylvania, make Cumberland Valley your home base as you explore all there is to see and do in the surrounding region. From discovering our charming towns or hiking along scenic trails to spending the day at Hershey Park or visiting the Gettysburg battlefield, Cumberland Valley is your gateway to a memorable getaway. Make the most of your adventure by choosing one of our comfortable and affordable hotels, and start checking off your bucket list items without breaking the bank.
Harrisburg

Located just across the Susquehanna River, Pennsylvania's capital has an abundance of attractions to explore. The National Civil War Museum and the State Museum of Pennsylvania are both great places to learn about the history of the region.
Take a walk downtown along Riverfront Park and enjoy the views of the city and the scenic Susquehanna River. A must-see attraction is the State Capitol Building, known to be one of the most beautiful capitol buildings in the country. Dedicated in 1906, its stunning Renaissance-style architecture stands out among the city skyline. Book a guided tour and get an up-close look at the Rotunda, Senate, House of Representatives, and the State Supreme Court Room.
A short 10-minute drive from downtown, Wildwood Park is an ideal spot for nature lovers to explore wildlife. The park spans 229 acres, including a shallow 90-acre lake, and offers six miles of trails perfect for hiking and enjoying the serene surroundings. The park offers numerous workshops and guided walks.
If you are looking to enjoy more of the beautiful outdoors, Fort Hunter Mansion and Park is another exceptional location. Forty acres of parkland and historic buildings offer picturesque views of the Susquehanna River and make it an ideal location for a walk, a picnic, or a bike ride. If you want to delve a little bit deeper into history, purchase a ticket for a 45-minute guided tour of the elegantly restored mansion.
As the day is winding down, catch the Harrisburg Senators play on City Island or visit The Millworks and Zeroday Brewing, two locations on the Cumberland Valley Beer Trail. If you're not here during baseball season, there's still plenty to do on City Island, including riding the carousel or mini-train, taking a cruise aboard the Pride of the Susquehanna Riverboat (open seasonally), playing minigolf, or sipping adult beverages while enjoying spectacular views of the Susquehanna River and Harrisburg skyline at the Harrisburg Beach Club.
Hershey
You can't visit the sweetest place on Earth without testing your limits at Hersheypark. Soar through the air on rollercoasters that take you to new heights and cool off at a refreshing waterpark. With rides for all ages, Hersheypark makes the perfect family day trip from Cumberland Valley. 
Need a break from the thrill? Indulge your sweet tooth at Hershey's Chocolate World, located just outside the park. There, you'll find the world's largest Hershey's store featuring shelves filled with their rich, smooth chocolate candy, delightful sweets & treats at the in-store restaurant, a free chocolate factory ride tour, a create-your-own candy bar experience, and more. 
Animal lovers can explore the 11-acre Zoo America, featuring 200 animals that are native to five regions of North America, including alligators, mountain lions, river otters, black bears, and more. Admission is included with your Hersheypark ticket or you can purchase zoo tickets separately.
Looking for a pop of color? Set atop a hill overlooking the town, Hershey Gardens offers 11 themed gardens, seasonal displays, a butterfly atrium, a hands-on children's garden, and more -- all set on 23 acres of tranquility and peacefulness. 
If the weather doesn't cooperate, the AACA Museum and the Hershey Story Museum are both excellent indoor alternatives for a fun afternoon. Located downtown, the Hershey Story Museum offers informative exhibits and interactive experiences that present the legacy of Milton Hershey. A short drive away, the AACA Museum features a large collection of original and vintage cars, buses, trucks, and motorcycles in a variety of detailed settings.
For evening entertainment, see a show at the Giant Center or Hersheypark Stadium. Vibe to great music, enjoy family-friendly performances, or watch a Hershey Bears hockey game.
Gettysburg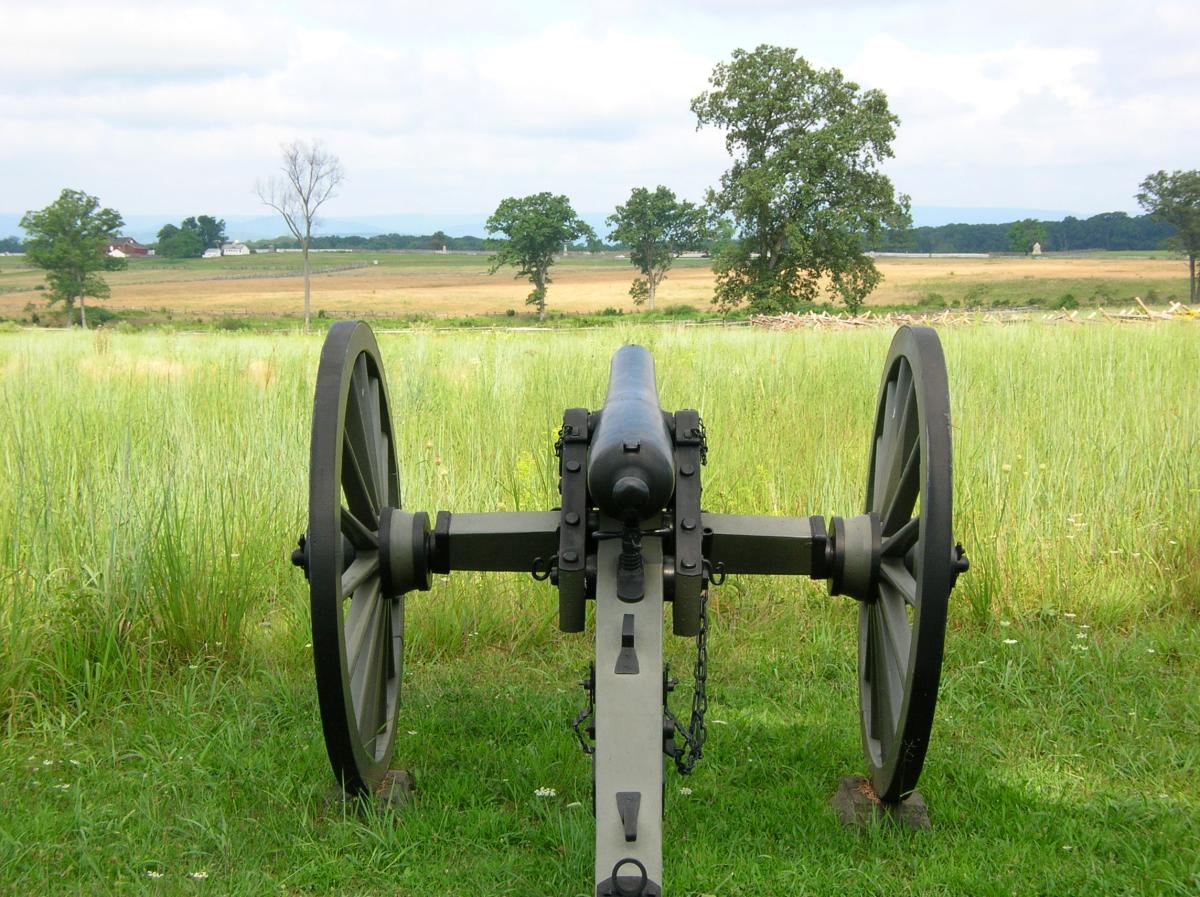 Gettysburg is the perfect place for history lovers. Take a step back in time as you visit the battlefield, follow Lincoln's footsteps, and explore the sights of the 1860s.
The Gettysburg National Military Park immerses you in the Civil War experience. Start your visit at the Museum & Visitors Center, where you can watch a film, experience the iconic Gettysburg Cyclorama, view rare artifacts, and shop at the Museum Bookstore. From here, head out to explore the battlefield and Gettysburg National Cemetery on your own, or book a tour with an expert licensed battlefield guide.
Historical artifacts abound at The Gettysburg Museum of History and the Gettysburg Heritage Center. The Beyond the Battle Museum at the Adams County Historical Society tells the remarkable story of the battle from the perspective of the town's civilians.
If you are looking for a dining destination, visit the Dobbin House. This iconic landmark is Gettysburg's oldest residence. It played a pivotal role during the Battle of Gettysburg when it was converted into a field hospital for the troops. When eating here, you can get a taste of what life was like in the 1860s. 
Lancaster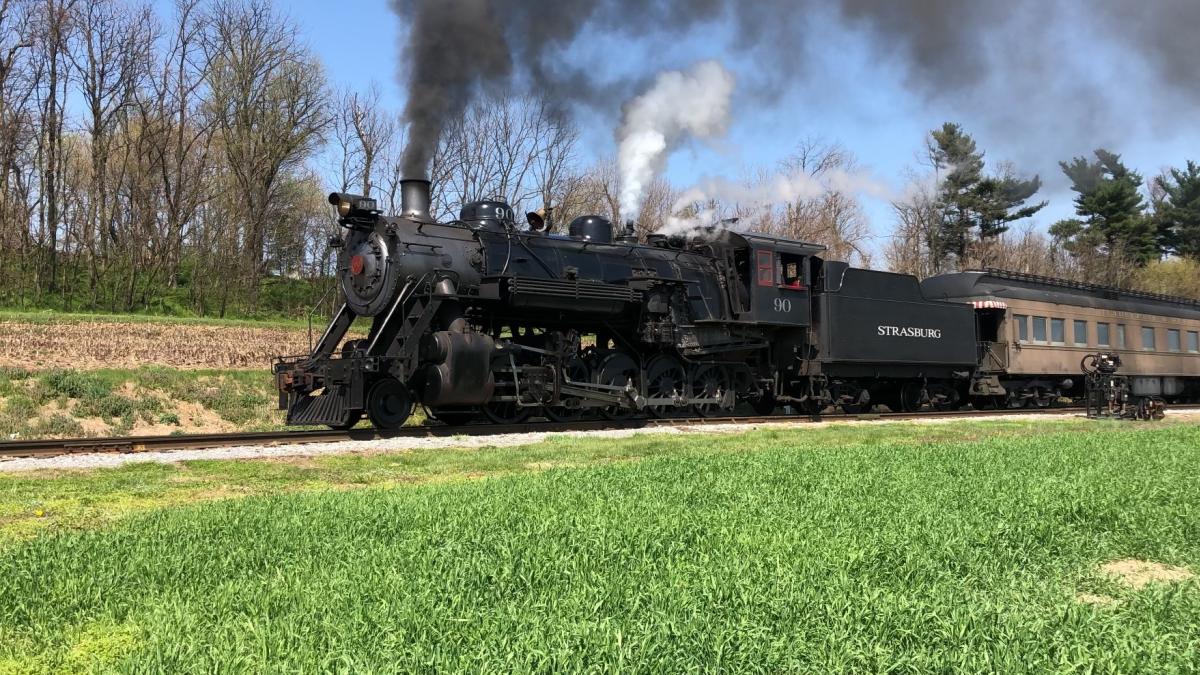 Lancaster County is full of family activities that immerse you in the heart of Pennsylvania Dutch country.
Lancaster Central Market, in operation since 1730, holds the distinction of being the oldest continuously operating public farmers' market in America. With over 60 vendors, the market showcases a wide range of local products three times a week. Here, you can discover the distinctive flavors of the area, including artisanal breads and cheeses, free-range meat and poultry, organic eggs, fresh-picked seasonal flowers, freshly-roasted small-batch coffee, baked goods such as shoo-fly pies and whoopie pies, soft pretzels, and more.
Fulton Theater, built in 1852 on the site of Lancaster's pre-Revolutionary War jail, is believed to be the oldest working theater in the United States. Today, the community theatre continues to perform a variety of shows and musicals, including a family series. Sit back and relax as you see some timeless classics unfold right before your eyes.
With a charter dating back to 1832, the Strasburg Railroad is the oldest, continuously operating railroad in the country and offers an immersive and engaging recreation of early 20th-century steam railroading. Climb aboard a vintage steam train as it traverses through neighboring farmlands during a 45-minute round trip that guarantees an authentic adventure of a real steam railroad.
A visit to Lancaster would not be complete without immersing yourself in the Pennsylvania Dutch experience. Visit Amish-owned stores and businesses and indulge in authentic Pennsylvania Dutch food at the renowned Shady Maple Smorgasbord and Farmers Market.
As the day is winding down, The Exchange is a great place for date night. This rooftop bar provides a bird's eye view of Lancaster City while sipping on your favorite cocktails.
Lodging
No matter where you choose to visit, make Cumberland Valley your destination to unwind and relax after a long day of exploring the region! You'll find lodging for every style and budget -- from affordable and convenient hotels to charming B&Bs. Book your getaway now.