Pennsylvania's No. 1 most visited region still has a few well-kept secrets and diverse discoveries to make for a memorable overnight or weekend trip. Just a two-hour drive from Washington, D.C, or Philadelphia, Cumberland Valley features an assortment of tucked-away shopping spots, historical attractions, and more in its collection of charming downtown areas. If you're seeking hidden treasures like artisan markets, keepsake antiques, and romantic date spots, you've found the perfect Weekend Easy destination.
Surrounded by well-traveled stops, such as Hershey and Gettysburg, the Cumberland Valley is a collection of incomparable mountain hiking and biking trails combined with quaint downtowns like those of Mechanicsburg, Carlisle, and Camp Hill. Let's uncover a few of the best shopping, dining, and historical experiences waiting to be explored downtown in Cumberland Valley. 
Craft Creations in Carlisle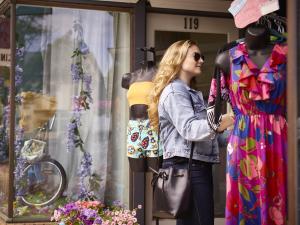 Carlisle is the Valley's largest town, packed with restored historic architecture and picturesque tree-lined streets. American history is displayed daily in Carlisle, and George Washington once strolled these sidewalks. Today, everyone can enjoy this town's rich collections of art galleries, boutique stores, and microbreweries.
Craft food and beverages are a signature feature of Carlisle. The gourmet Swiss chocolates of Mummert Chocolates hit the sweet spot on hip West Pomfret Street, Farmers on the Square provides an outdoor culinary shopping experience, and many varieties of cider and craft soda are served up at Grand Illusion Hard Cider.
Antique lovers will find several antique shops in Carlisle, and the Carlisle Borough Bicycle and Pedestrian Trail Network connects it all together in this super bike-friendly town.
Museums and More in Mechanicsburg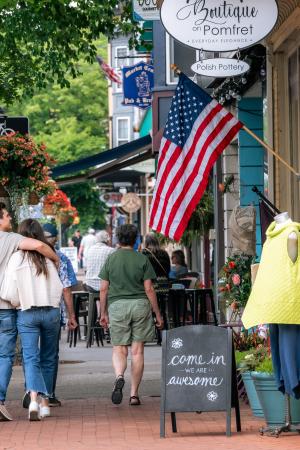 The Mechanicsburg Museum Association operates several historical sites in Mechanicsburg, a town that has lived up to its "good place to live" motto since 1807. A historic log cabin called  The Frankenberger Tavern sits right downtown, standing since before Mechanicsburg was even established. Two remarkable facilities, the Passenger Station and the Stationmaster's House, meticulously recreate the railroad culture of the 1860s. The Freight Station Museum and Museum Store has been restored into a modern museum space where free admission.
But Mechanicsburg's shopping and dining experiences magnificently mix the old with the new. The one-of-a-kind shop Civil War and More features fascinating historical collectibles from that landmark period. Sample sushi at Kanagawa or enjoy European-style cuisine and pastries at Dalicia Ristorante and Bakery. And the galleries and art centers in and around Mechanicsburg never fail to get your creative juices flowing.
Camp Hill: The Height of Shopping
Downtown Camp Hill is bursting with boutiques and salons, all within easy walking distance of one another. So ideal for a girls' getaway. Blooms by Vickrey may be named for its fabulous flowers, but its enormous selection of home décor and accent furnishings make it a local legend.
Little Black Dress is a magnificently curated collection of premier and up-and-coming labels. The nation's top jewelry designers have custom pieces at Meeka Fine Jewelry. While Underneath It All has your intimate apparel needs covered (or not covered much at all!).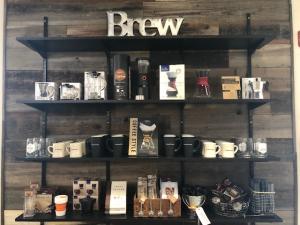 When that shopping appetite strikes, One Good Woman is your go-to for gourmet snacks, treats, coffees, and loose teas. Pennsylvania Bakery is a full-line boutique bakery whose famous spaghetti bread has a passionate cult following. For a fun group foodie activity, the iconic Cornerstone Coffeehouse offers cooking classes and serves as an art gallery and venue for local musicians.
An eclectic mix of yesteryear and modern chic make Cumberland Valley a weekend getaway for the ages. So make it a road trip and find a place to stay in Cumberland Valley, where the distinctive downtown scenes provide an inspiring break from the big-city rat race.
Plan your #WeekendEasy adventure at visitcumberlandvalley.com.