Birdwatchers can make a foray to Cumberland Valley to see a spectacular array of bird species populating the forests, mountains, and valleys of this region of south-central Pennsylvania. Whether you only have a half-day or you are able to visit for a weekend getaway, here are some suggestions to help you make the most of your time exploring our top bird-watching hotspots.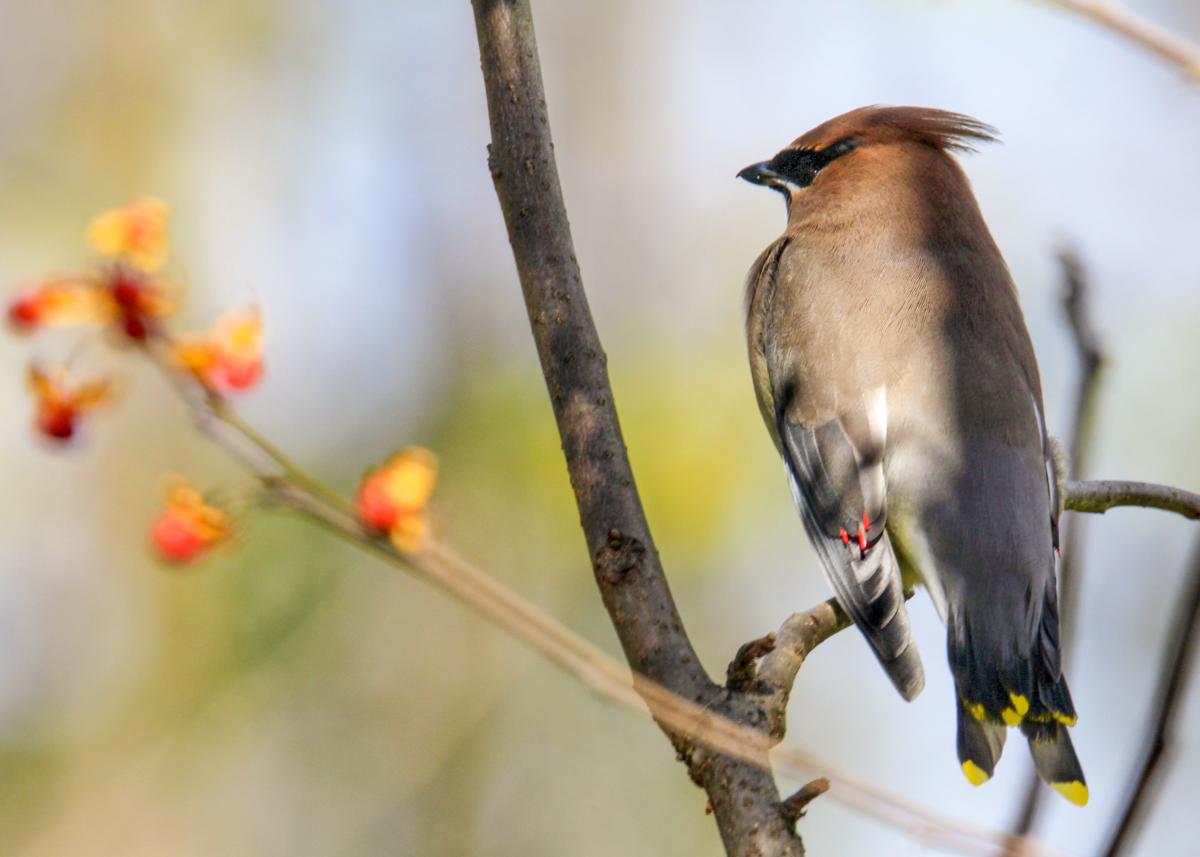 Half Day
Begin your birding journey at Waggoner's Gap Hawk Watch which is the premier location west of Hawk Mountain for watching the fall hawk migration along the Kittatinny Ridge (also known as Blue or North Mountain) with 15,000 to 20,000 raptors passing through every year. The short, easy hike to the rock outcrop features interpretive signs identifying families of raptors and different species of birds you will see. You can also pick up a brochure in the parking lot that describes the site, hawk-watching tips, and the history of the location. You'll also be treated to one of the best views of the Valley.
If you have time, continue your outdoor experience by picking up the Tuscarora Trail at Waggoner's Gap and travel east along the tip of the ridge to Lamb's Gap and beyond. The trail also winds southwest along the ridge through the Tuscarora State Forest, then into Maryland, and ultimately reconnects with the Appalachian Trail in Virginia.
Take a quick 20-minute drive to Letort Spring Run and Nature Trail to see a variety of songbirds, fishing birds, sparrows, woodpeckers, and hawks. This two-mile streamside trail, located near downtown Carlisle, is a quiet oasis with excellent bird-watching opportunities.
Finally, end your trip with a stop at Children's Lake in Boiling Springs, only a 10-minute drive from LeTort Spring Run and Nature Trail. This large, spring-fed lake is open year-round for resident and migrant waterfowl. A healthy flock of resident domestic and cross-breed ducks and geese are present, as are a few Mute Swans and seasonal migrating visitors. Trees surrounding the lake are also used by many species of songbirds for nesting and during migration. The Appalachian Trail runs along the lake through the town, and makes for a convenient and diverse habitat walk south past historic furnace remains, through a small riparian woodlands area, and through agricultural fields.
Full Day
Carry on your search for Cumberland Valley's feathery friends at one or all of our state parks. 
Travel the 4-mile windy, scenic road to King's Gap Environmental Education Center. The view from the top of the mountain is worth the trip! Head out on the patio of the old stone mansion for a 180-degree view of the Valley. The open pines around the center harbor Pine Warbler and attract other migrating warblers and songbirds. The area in and around the pine plantation at the foot of the mountain is good for migrant sparrows (especially Fox Sparrow) and occasional wintering Long-eared Owl. Learn more about the birds found at Kings Gap.
Nearby Pine Grove Furnace State Park is about a 20-minute drive from Kings Gap and features two lakes and groves of pines and spruces. The breeding birds include northern warblers such as Black-throated Green and Blackburnian. Laurel Lake is the better of the two lakes for migrant waterfowl. Koppenhaver Trail, a one-mile loop that starts at the Fuller Ball Field and Railroad Bed Road, is the most productive trail for birding. Follow the Koppenhaver Trail to get access to the west end of Railroad Bed Road. TIP: While you're here visit the Appalachian Trail Museum, the only hiking museum in the country.
In the summer, many species of warblers can be found in the Tuscarora State Forest and Colonel Denning State Park. Common species found here include Northern Parula, Black-throated Green, Blackburnian, Cerulean, American Redstart, Ovenbird, Worm-eating, Hooded, Louisiana Waterthrush, Common Yellowthroat, and Yellow-breasted Chat, Ruffed Grouse, Yellow-throated Vireo, and Acadian Flycatcher. During spring migration, Olive-sided Flycatcher, Yellow-bellied Flycatcher, and Golden-winged Warbler have been reported. 
Starting at the park's Day Use Area, you can walk on miles of trails through the forest and along creeks. Flat Rock Trail is a 2.5-mile hike uphill to a spectacular overlook of the Cumberland Valley, and a great place to watch fall migrating raptors when the wind is from the south.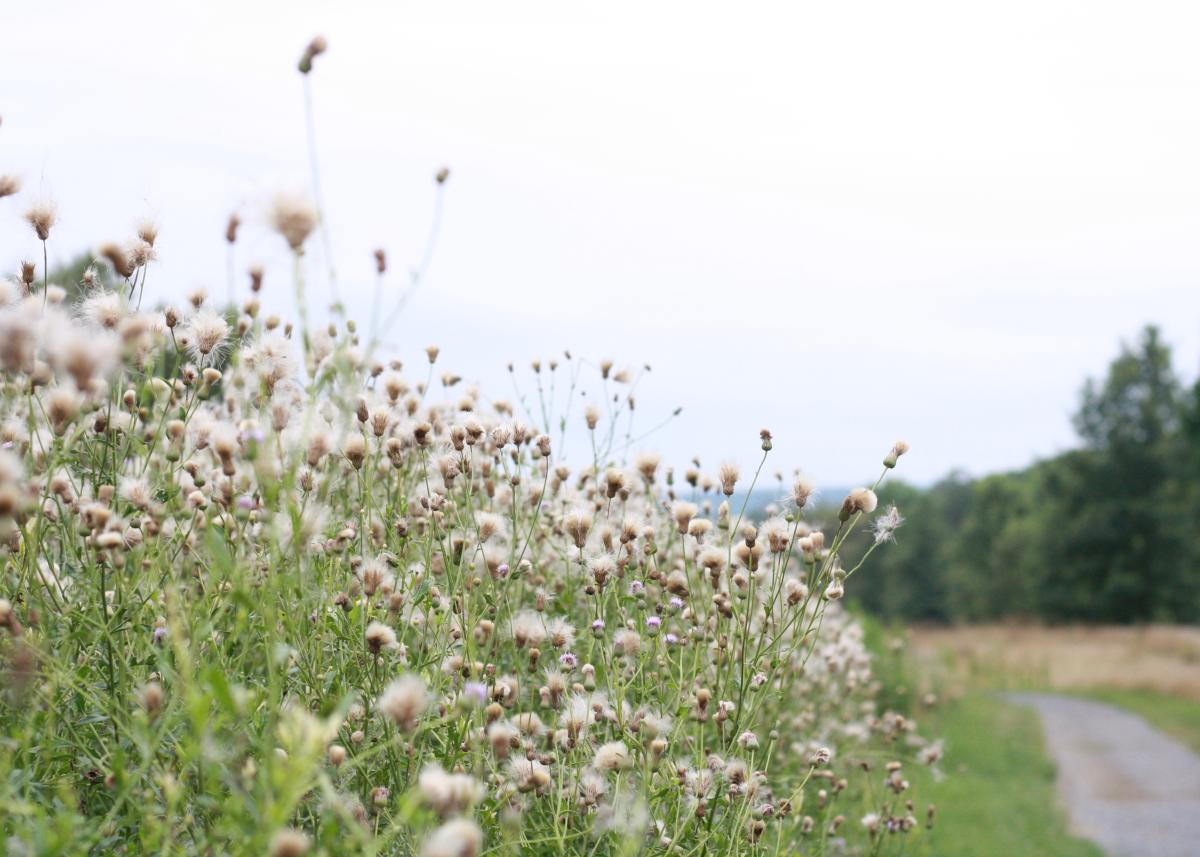 Make it a Weekend
Add any or all of these stops during a birding adventure that lasts the entire weekend.
Begin at Big Spring, a limestone creek in Newville that flows through mixed woodland, riparian vegetation, and farmland for approximately 6 miles until it empties into the Conodoguinet Creek. Big Spring provides for a little bit of everything depending on the season. Because the Big Spring doesn't freeze over, winter is a great season to visit. American Widgeon, Gadwall, American Black Duck, and even Blue-winged Teal and Cackling Goose may be found mixed in with the Canada Geese and Mallards. In most winters it is possible to find Eastern Phoebe, Rusty Blackbirds along with Winter Wren, Ruby-crowned Kinglet, White-crowned Sparrow, Cedar Waxwing, American Pipit, and perhaps even a Least Sandpiper. In the summers, Willow Flycatchers are common, and both Yellow-billed and Black-billed Cuckoos can be found. Ospreys are common migrants both spring and fall, and American Bald Eagles make occasional appearances in the fall. Great Blue Herons and Belted Kingfishers are plentiful all year long.
A scenic 20-minute drive takes you to the 59-acre Opossum Lake in Carlisle. More than 140 species of birds have been spotted in and around the 4-mile trail around the lake and its adjacent habitat of fields and woodlands. Species include Eastern Meadowlark, Tundra Swan, Green-winged Teal, Common Loon, Common Yellowthroat, and Blue-headed Vireo. The lake is also popular for boating and fishing. TIP: Picnic tables are available and the nearby Winery at the Long Shot Farm offers local wine made on-site.
Your next stop takes you about 30-minutes west to the 54-acre Vincent DiFilippo Nature Preserve in Mechanicsburg which offers birding along the wetlands and Yellow Breeches Creek.
You can then travel another 20-minutes to the West Fairview Boat Launch and East Pennsboro Township Park. West Fairview Boat Launch is one of the best spots to view migrating waterfowl along the Susquehanna River. Large flocks of waterfowl congregate along this stretch of the river with the largest numbers in spring, although fall storms can dump large flocks as well.
Nearby nesting Great Egret, Black-crowned Night-Heron, and Double-crested Cormorant can be seen in summer and post-breeding wanderers such as Snowy Egret and Little Blue Heron are seen annually. In late summer, low water exposes mudflats that attract shorebirds.
The adjacent East Pennsboro Township Park along the Conodoguinet Creek has riparian woodland habitat which is good for migrant passerines. Access is on the trail from the parking lot, under the highway overpass. A well-defined looping trail approximately half a mile long provides access to the woodlands.
Dining & Lodging Options
With more than 250 local restaurants in Cumberland Valley, it's not hard to find a nearby location that satisfies your cravings. From light and healthy choices to comfort food favorites, you'll find what you are looking for.
You'll also find an amazing selection of lodging to fit every budget. From comfortable hotels to intimate B&Bs or rustic campgrounds, Cumberland Valley's accommodations provide the perfect home base for your birding adventures.