Family Weekend Getaway
in Cumberland Valley
If you are looking for a memorable family weekend getaway in Pennsylvania that offers old-fashioned fun, outdoor recreation, a pinch of history, and delicious treats, you'll find it in Cumberland Valley. From a drive-in movie theatre and Ice Cream Trail to arcade games and ghost tours, there's never a dull moment at Cumberland Valley's hotspots for family fun!
Lodging
Our hotels offer affordable accommodations as well as several amenities to make your stay feel more comfortable. Spread out in modern roomy suites, find a hotel where the kids can splash in a pool, and enjoy complimentary parking and breakfast at many locations.
And don't forget our award-winning campgrounds and RV parks, which feature family-friendly options such as recreation halls, playgrounds, miniature golf, and fishing.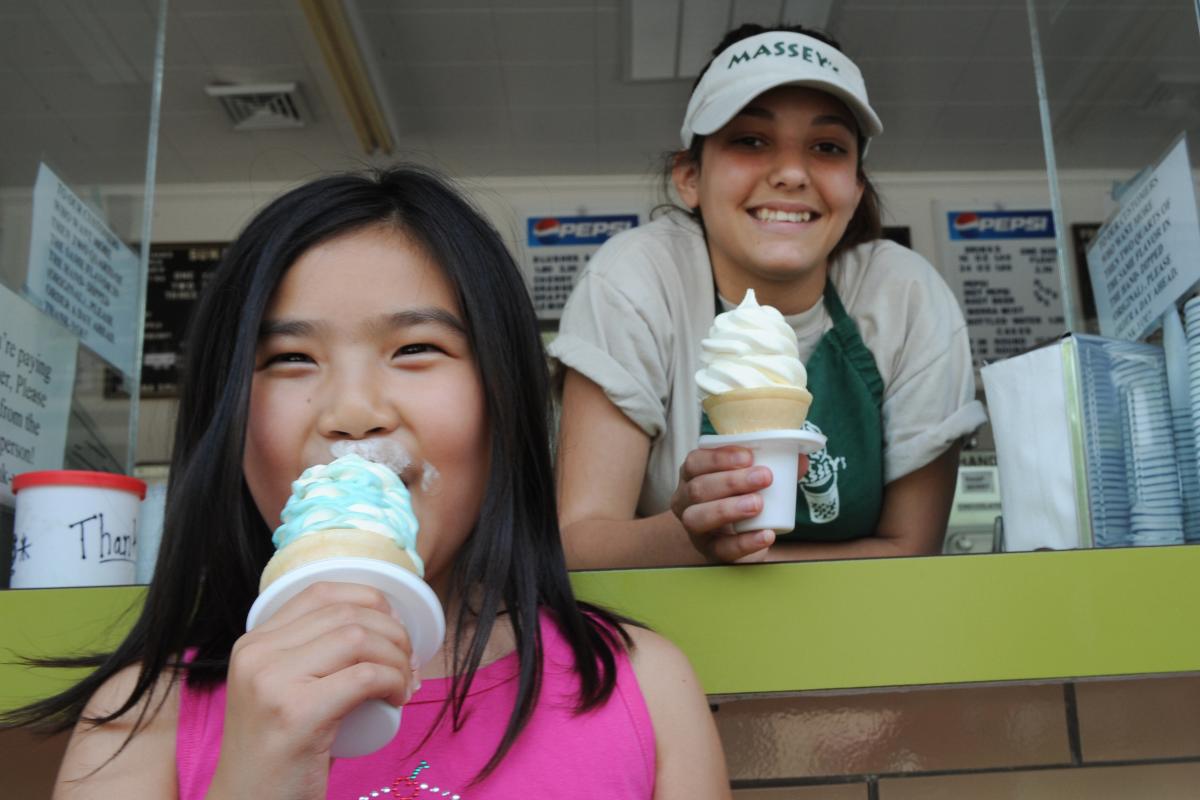 Ice Cream Trail
Cumberland Valley is a dream destination for ice cream lovers and there are plenty of places to find this cooling treat! Indulge in every conceivable ice cream concoction as you top off your Cumberland Valley adventure with a stop (or two) along the Cumberland Valley Ice Cream Trail. The free digital passport runs seasonally from Memorial Day through Labor  Day.
Day One
Arrive in the afternoon and settle into your room before heading out to dinner. With more than 200 local restaurants, choosing the perfect location can be a bit overwhelming. We have all the favorite fast-food chains, but here are a few suggestions for local restaurants that offer kids' menu options.
Located next to each other in Wormleysburg, Dockside Willies and Duke's Riverside Bar & Grille have kids' menus, including chicken fingers, hot dogs, mac 'n cheese, grilled cheese, and more. Parents will appreciate great views of the Harrisburg skyline from the expansive outdoor deck along the Susquehanna River.
North Hanover Grille and Market Cross Pub in downtown Carlisle are great options for kids and parents alike. Kids will love the buttered noodles, corn dogs, mac 'n cheese, cheese quesadilla, and chicken tenders, while parents have great drink choices (alcoholic and non-alcoholic) at both locations.
TJ Rockwell's in Mechanicsburg has indoor and outdoor dining and a kids' menu that includes a 6-ounce grilled steak and the world's smallest sundae. Parents can choose from an extensive menu with appetizers, soups, salads, sandwiches, and various entrees.
If you still have time, head over to Midway Bowl in Carlisle for a fun and affordable evening of bowling. During the week, they are open from 4 pm to 10 pm. Bumpers, dinosaur ramps, and lightweight balls are available for younger kids. If you visit on a Friday or Saturday night, teens will enjoy Rock and Bowl -- 2.5 hours of bowling with black lights and rockin' music.
Day Two
Start your day off right with breakfast. Valley Bistro in Enola serves breakfast all day, so you don't have to worry if you get a late start to the day. Menu items include delectable delights with a creative twist -- like Fruity Pebbles French Toast and Funfetti Pancakes. At Fay's Country Kitchen in Carlisle, guests will enjoy generous portions of homestyle cooking. Be sure to try the pancakes and bring cash because Fay's does not accept credit cards.
Then begin your family adventure as you discover these hotspots for family fun. (Find a complete list of family fun activities.)
Set sail aboard the Pride of the Susquehanna Riverboat, an authentic stern-driven paddle wheeler based on City Island near Harrisburg. There are several public sightseeing cruises offered daily, or check their website for themed family-fun cruises. (NOTE: The Pride's season runs from May through November.)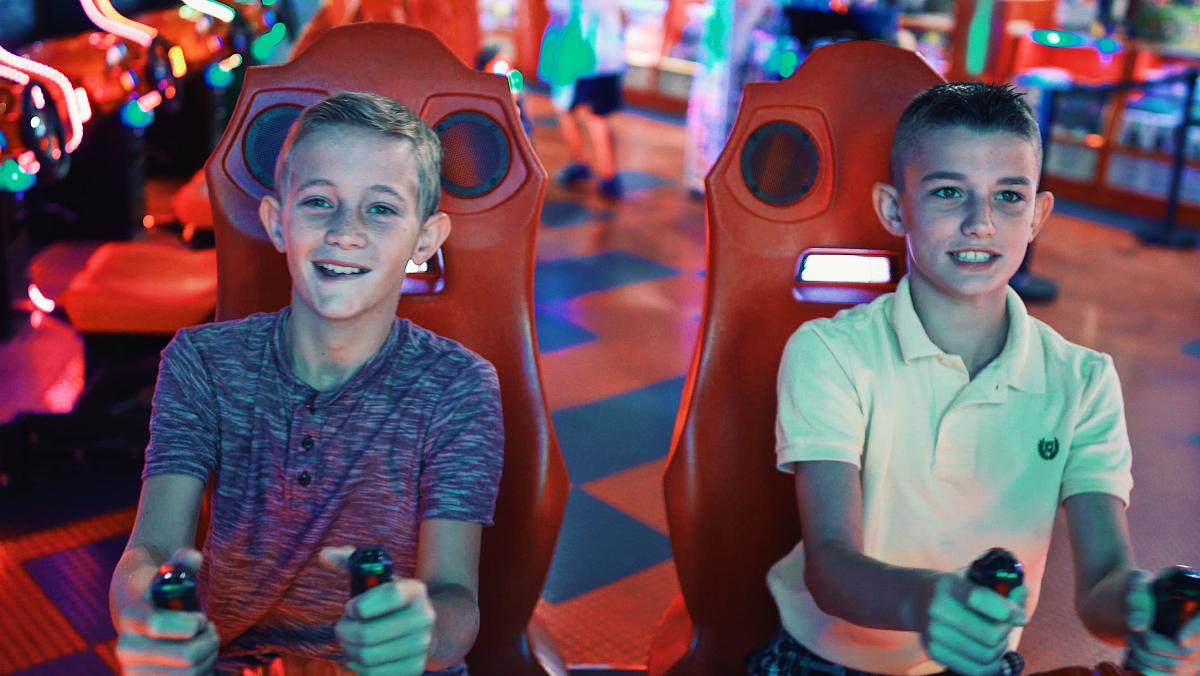 Carlisle Sports Emporium is Cumberland Valley's year-round indoor and outdoor interactive entertainment complex. Known as "The Place to Play," it is the perfect destination for all ages with indoor and outdoor go-kart tracks, two mini-golf courses, a deluxe two-tier laser tag arena, batting cages, and arcade games.
Paulus Farm Market in Mechanicsburg is an ideal play location for the little ones who love outdoor fun. The Farm Park features adorable fuzzy friends like playful Pygmy goats and portly pigs, and play spaces including tires, tubes, tunnels, a giant sandbox, and a wooden tractor. Paulus offers year-round fun, but fall is the best time to visit and experience the Fall Fun Fort, Hay Play tent, mini corn maze, hayrides, u-pick pumpkins, and more. Parents can grab healthy snacks or lunch, shop at the market, or pick a beautiful bouquet during the warmer months. Summer also features the Cow-Lick Ice Cream truck for a cool summer treat.
Pick one of the Valley's diverse restaurants for an afternoon delight. Parents will appreciate lunch with a shot of caffeine. Cornerstone Coffeehouse in Camp Hill features an incredible selection of coffee and tea, espressos, and smoothies, plus a large lunch menu sure to satisfy picky eaters. Or choose from almost 40 different pizza shops for either a quick slice or a more relaxing meal.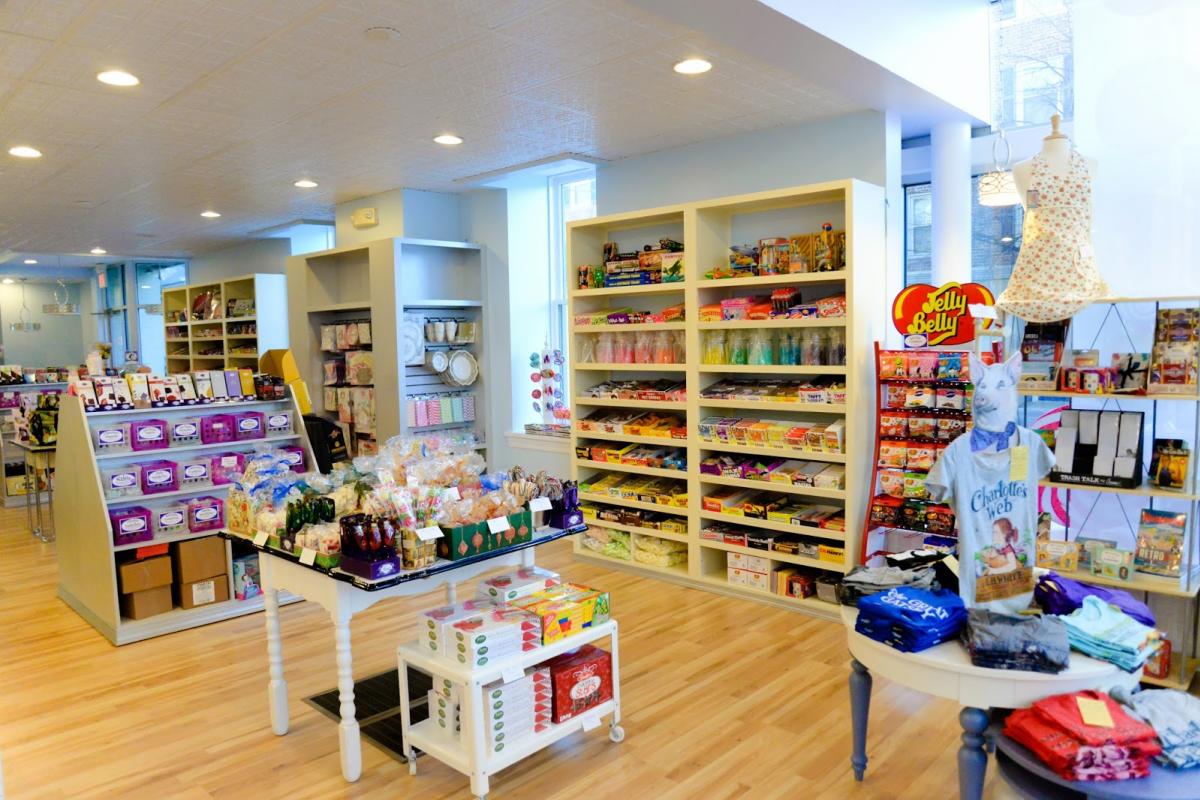 After lunch, head to downtown Carlisle for a stop at Georgie Lou's Retro Candy, where you can purchase nostalgic candy, handmade chocolates, specialty sodas, and pop culture gifts. Reminisce and share your childhood stories of saving your pennies to get Turkish Taffy, Pez dispensers, Airheads, and more. Take a short walk down the street from Georgie Lou's to Create-a-Palooza, an art and activity studio where you can paint your own pottery and more. Open studio time is ideal for drop-in visits, and there is no studio or firing fee. 
For dinner, no visit to Carlisle would be complete without a stop at The Hamilton Restaurant, Carlisle's oldest continuously operating restaurant. This Carlisle institution is famous for its Hot-Chee dogs, and there's even a historical marker to prove it. Stop by for a casual meal in a restaurant providing an authentic hometown atmosphere.
After dinner, head back to the hotel, dress the little ones in their jammies, grab some pillows and blankets, and experience old-fashioned fun at the Cumberland Drive-In Theatre. One of only approximately 300 drive-in theatres remaining in the United States, the Cumberland Drive-In operates every Friday, Saturday, and Sunday evening through the summer. A second feature is always included in the admission price.
Day Three
Don't pack up and leave just yet. There's still plenty to do, so grab a quick meal at the breakfast buffet in your hotel and head for another day of adventure.
Little ones will enjoy Adventure Park on the grounds of Vibrant-A Christian Church in Mechanicsburg. The handicapped-accessible playground (Adventure Zone Playground) allows children of all abilities to play side-by-side. The park also includes a paved one-mile fitness trail designed for everyone (including those with disabilities), a nine-hole disc golf course, sand volleyball courts, soccer fields, and a pavilion with picnic tables.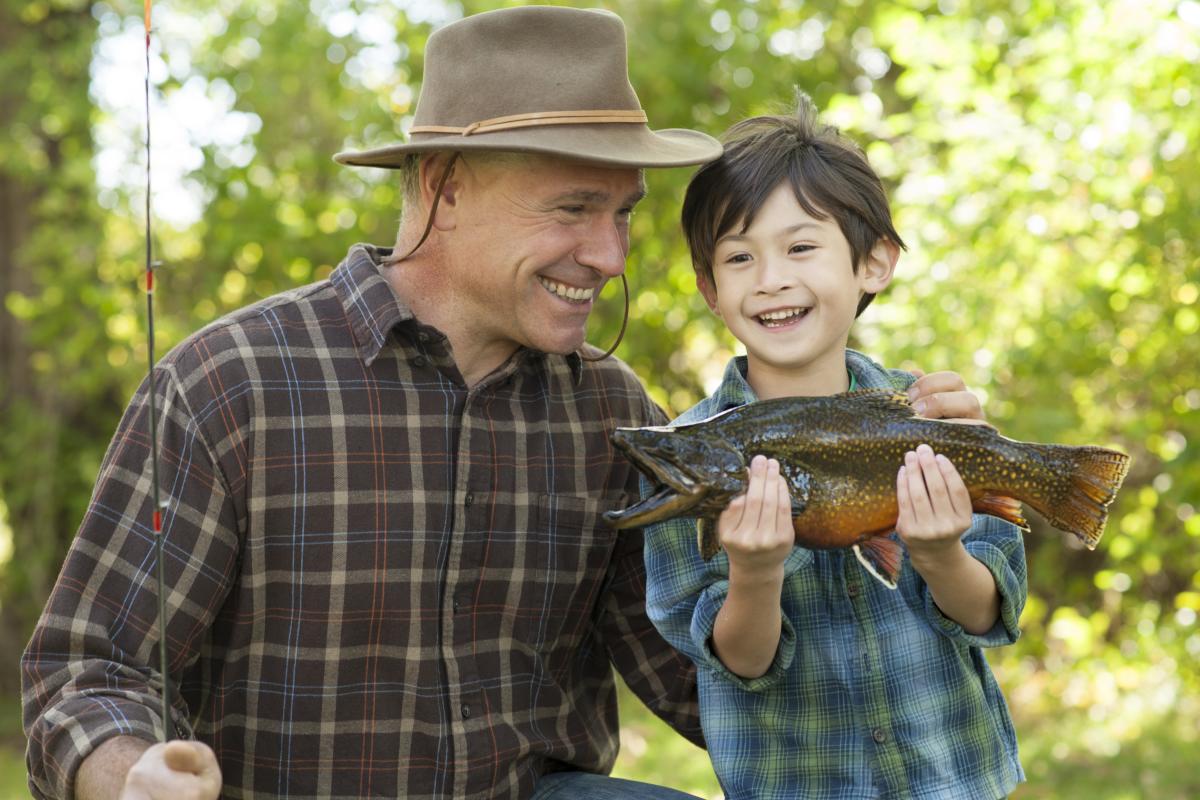 Or, head to Children's Lake in Boiling Springs. The entire family will enjoy a leisurely stroll around the scenic seven-acre man-made lake. If you brought fishing gear, this is the perfect location to set up your rod & reel. The Appalachian Trail runs along the side of the lake, making it a good spot to begin a short hike along this iconic footpath.
Combine an outdoor activity with a little bit of history when you schedule a kids' history tour with TimeKeeper Tours. These short 45-minute walking tours -- led by a costumed historian -- teach children fun and quirky facts about downtown Carlisle and are ideal for ages 4 through 12. Older children might enjoy the Facts & Fables tour, the Ghost Tour, or the Graveyard Tour. (TIP: Reservations are required.)
Jubilee Cake Studio offers a fun, easy, and inexpensive option to keep the kids occupied if the weather doesn't cooperate for outdoor activities. Choose a cupcake or cake kit, grab your goodies (frosting, fondant, and sprinkles available in a rainbow of colors), and start creating your edible work of art. Guests are welcome to use any of the decorating tools available at the studio to help craft a one-of-a-kind creation. Walk-ins are welcome or check their online calendar and make a reservation for one of their workshops.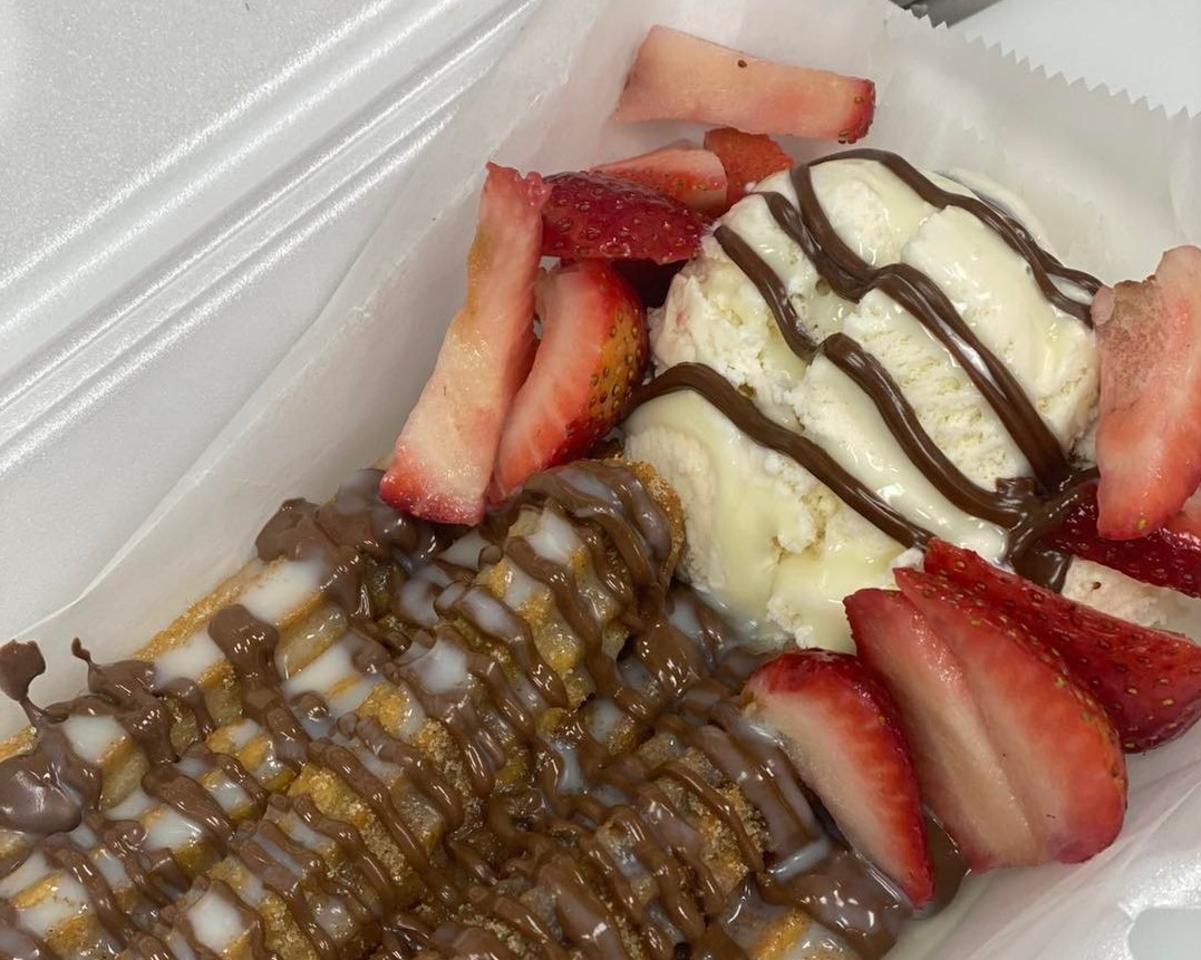 Before heading home, end the day with lunch at Yum, Yum Mini Pancake Bar in Camp Hill. The owner, a native of Mexico, likes to experiment with flavors and offers a menu of mini pancakes cooked with made-from-scratch pancake batter. You'll also find a delicious collection of sweet treats, such as churro sundaes, taiyakis, waffle pops, milkshakes, and more.
It may be time to head home, but we hope you'll plan a return visit now that you've tasted all that Cumberland Valley offers. See you soon!
Find Other Ideas For Your Next Family Vacation