Fall Weekend Getaway
In Cumberland Valley
Each season in Cumberland Valley promises an endless variety of experiences for the perfect Weekend Easy getaway, but this region really shines in the fall when you can plan a colorful weekend escape filled with festivals, food, fun, and more. Whether you are traveling as a couple or with family or friends, you'll find something for every taste and preference. So, grab your jacket, put on your walking shoes, and enjoy the warm days and comfortably cool nights in our walkable downtowns or along our endless hiking trails.
While you are here, pick a bushel of fun along our Cumberland Valley Farm Fresh Trail. Sign up for the free passport, check-in at participating locations, and earn prizes. Your weekend will include farm fun experiences that will leave you with cherished memories of the natural beauty and bounty of Cumberland Valley.
Cumberland Valley is a short two- to three-hour drive from Philadelphia, Washington DC, and Baltimore, meaning that you can leave work a little early on Friday and arrive here by dinnertime. Your weekend is waiting for you.
Lodging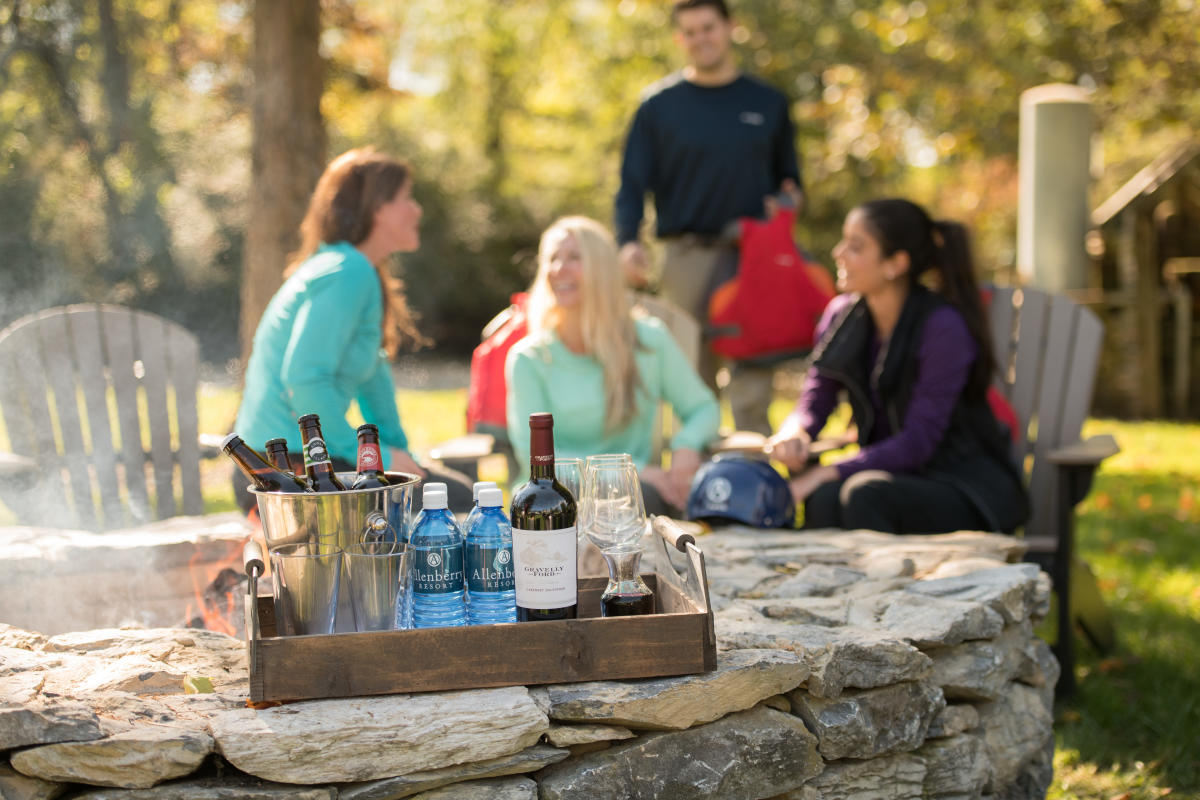 Our hotels offer affordable accommodations as well as a number of amenities to make your stay feel more comfortable. Or choose more personalized service at one of Cumberland Valley's truly unique B&Bs, where you can find a tranquil escape and hometown hospitality that will make your weekend getaway memorable. For a full pampering experience, treat yourself to a stay at Allenberry Resort, a premier destination for tranquility amidst 57 acres. Luxurious rooms, exquisite on-site dining, an outdoor pool, access to the Yellow Breeches Creek and the Appalachian Trail, plus theatrical and musical performances at The Playhouse all promise a world-class getaway.
Day One
Arrive in the afternoon, check in to your hotel, and then head out for some good comfort food. No fancy dinner tonight. Just a relaxing evening with food that will fill the stomach and warm the soul. We're talking about homespun favorites like burgers, grilled cheese, steak and fries, soup, and meatloaf. You can find these options and more at several of our local pubs and diners.  Here are a few suggestions.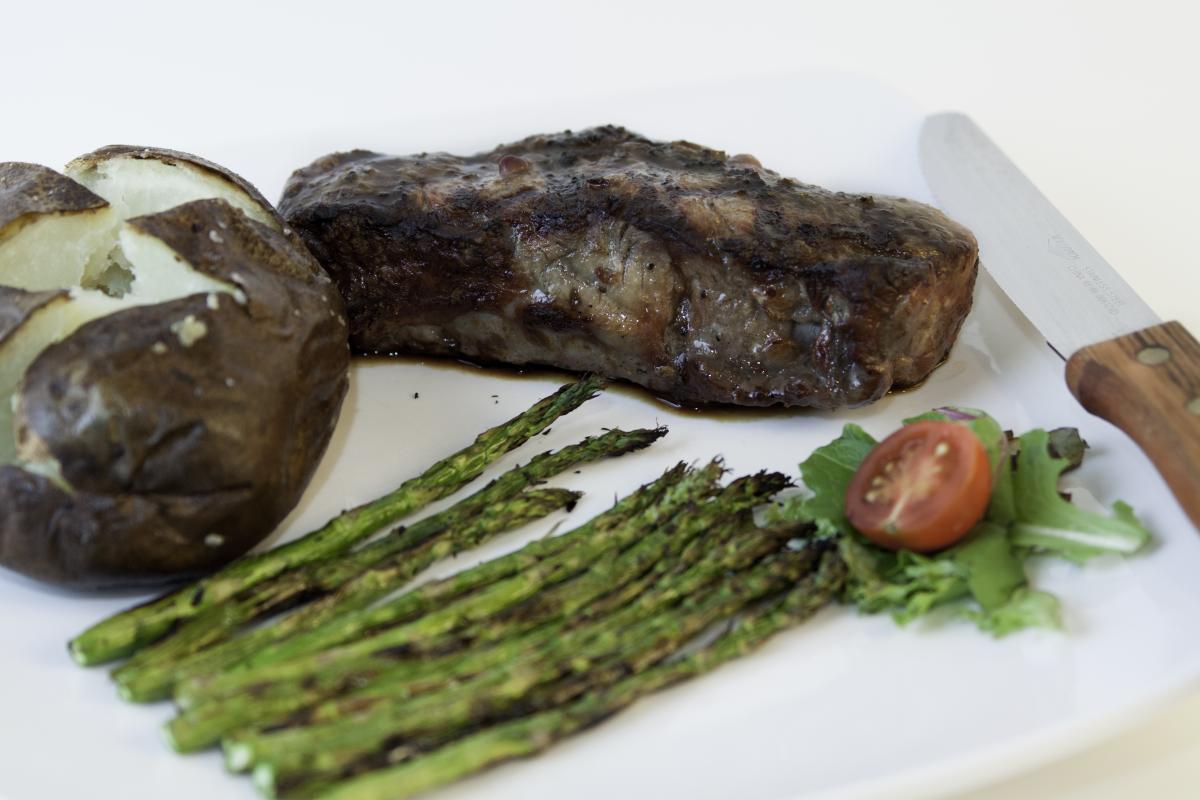 Day Two
Fortify yourself for a long day of exploring with coffee and breakfast at one of our local cafes. Keep it small with locally sourced coffee and pastries at Brew Crumberland's Best in New Cumberland or check out the extensive menu and drink selection at Cornerstone Coffeehouse in Camp Hill. If the weather cooperates, dining on the covered porch at The Cracked Pot Coffee Shop is a delightful experience and a wonderful way to start your day.
Then, uncover some hidden gems in Cumberland Valley as you enjoy a casual stroll through one (or more) of our charming downtowns. You'll find delightful architecture, unique museums, art galleries, and friendly local shops where you can purchase one-of-a-kind finds you won't be able to resist, like vintage and antique treasures, jewelry, clothing, artwork, and more. You can reach all of our downtown destinations in no more than 30 minutes along the highways, but you might want to enjoy a more leisurely drive and take the scenic routes instead, where you can soak in the dazzling colors of fall. Cumberland Valley's fall foliage driving tour suggests 10 different Instagram-worthy locations where you can capture the picture-perfect colors of all. The route creates a loop around Cumberland Valley that spans 102 miles. If you're feeling ambitious, you can cover the entire route over the course of a weekend or pick and choose your locations.
Pick one of the Valley's diverse restaurants for an afternoon delight. If last night's dinner was loaded with calories, a light and refreshing lunch might be just what you need. Café Magnolia in Camp Hill welcomes guests with a warm and inviting atmosphere and a lunch menu that features their signature salads and wraps. The Healthy You Café in Enola offers tasty and healthy options, including salads and grain bowls, flatbreads, and wraps. Several options are vegan, vegetarian, or gluten-free. Or choose a picnic lunch with a charcuterie board at Talking Breads. Bring a blanket, find a seat at one of the picnic tables at this full-circle farm, or purchase a board to go. The European-style bread is full of flavor and guaranteed to be fresh because the owners stone mill fresh flour every week.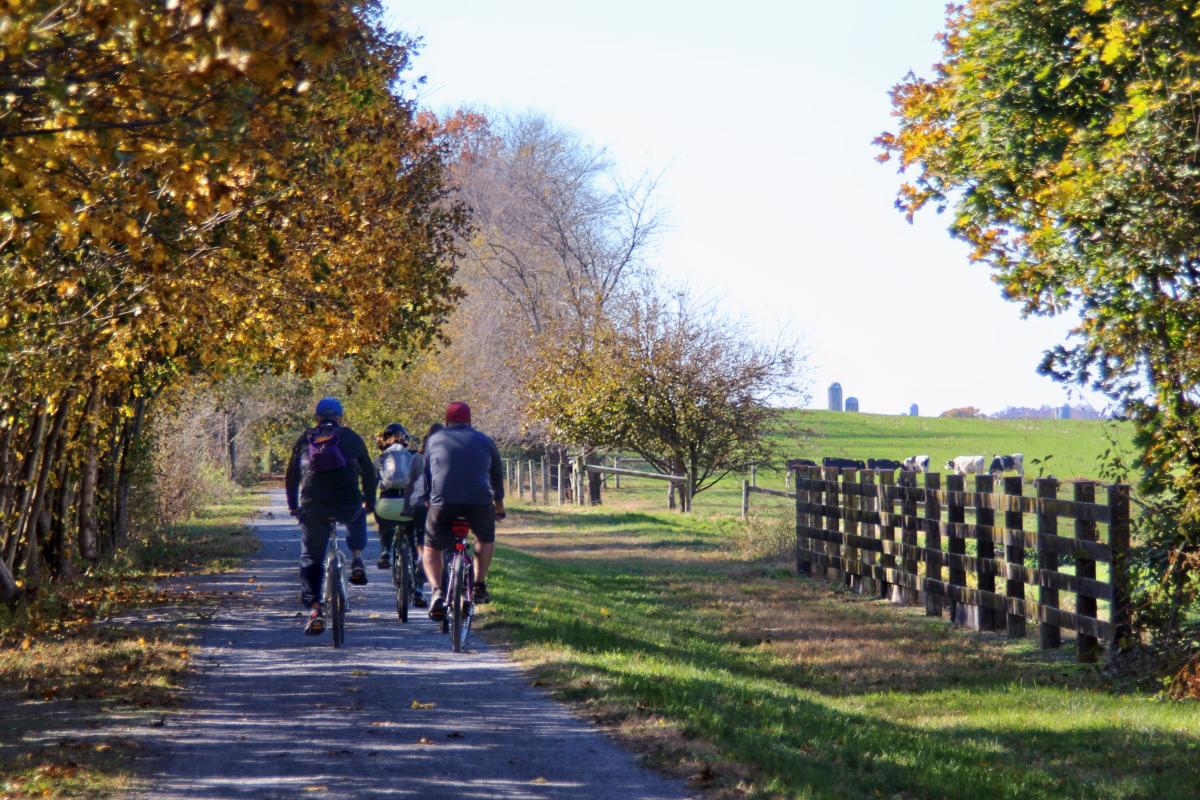 Following lunch, take advantage of the remainder of daylight hours with a hike. Whether you are an experienced hiker or just starting out, discover and explore Cumberland Valley's more than 200 miles of scenic trails, including the 13-mile Cumberland Valley Rail Trail and 46 miles of the iconic Appalachian Trail. Sweater weather makes hiking even better. Seek out solitude and serenity as you take a leisurely stroll along paths glowing with stunning fall foliage or try a more challenging hike that rewards you with spectacular panoramic views of Cumberland Valley. Combine hiking, scenic vistas, and bird watching with a visit to Waggoner's Gap Hawk Watch, one of the best sites in PA to watch the fall hawk migration. Whatever trail you choose, you will be whisked into wide-open spaces where you can unplug and unwind.
End your day with dinner and a drink. Sip PA wines or enjoy the unique flavors of craft brews at any one of the 20 locations along the Cumberland Valley Beer Trail. Sign up for the free digital passport, check-in at participating locations, and earn prizes.
Day Three

Don't pack up and leave just yet. Plan for a leisurely brunch at places such as Sophia's at Walden, The Barn at Allenberry, or Market Cafe in Camp Hill. Stop at a farmers market or roadside stand and purchase some fresh local produce to take home, find a corn maze to explore, drop in for a local yoga class, or attend a fun fall festival featuring pumpkins, scarecrows, apples, and more.  It may be time to head home, but now that you've tasted all the Cumberland Valley offers, we hope you'll plan a return visit. See you soon!
Find More Ideas For Your Fall Getaway