Inexpensive Weekend Getaway
in Cumberland Valley
A fabulous weekend trip doesn't need to break the bank. Plentiful outdoor recreation, comfortable accommodations, free festivals, unique donation-only museums, delicious drinks and dining, and walkable downtowns, make Cumberland Valley an affordable location for your next Weekend Easy getaway. Here are some suggestions for the perfect – and inexpensive -- 3-day trip where you don't have to sacrifice fun to save money.

Cumberland Valley is a short two- to three-hour drive from Philadelphia, Washington DC, and Baltimore, meaning that you can leave work a little early on Friday and arrive here by dinnertime. Your weekend is waiting for you.
Lodging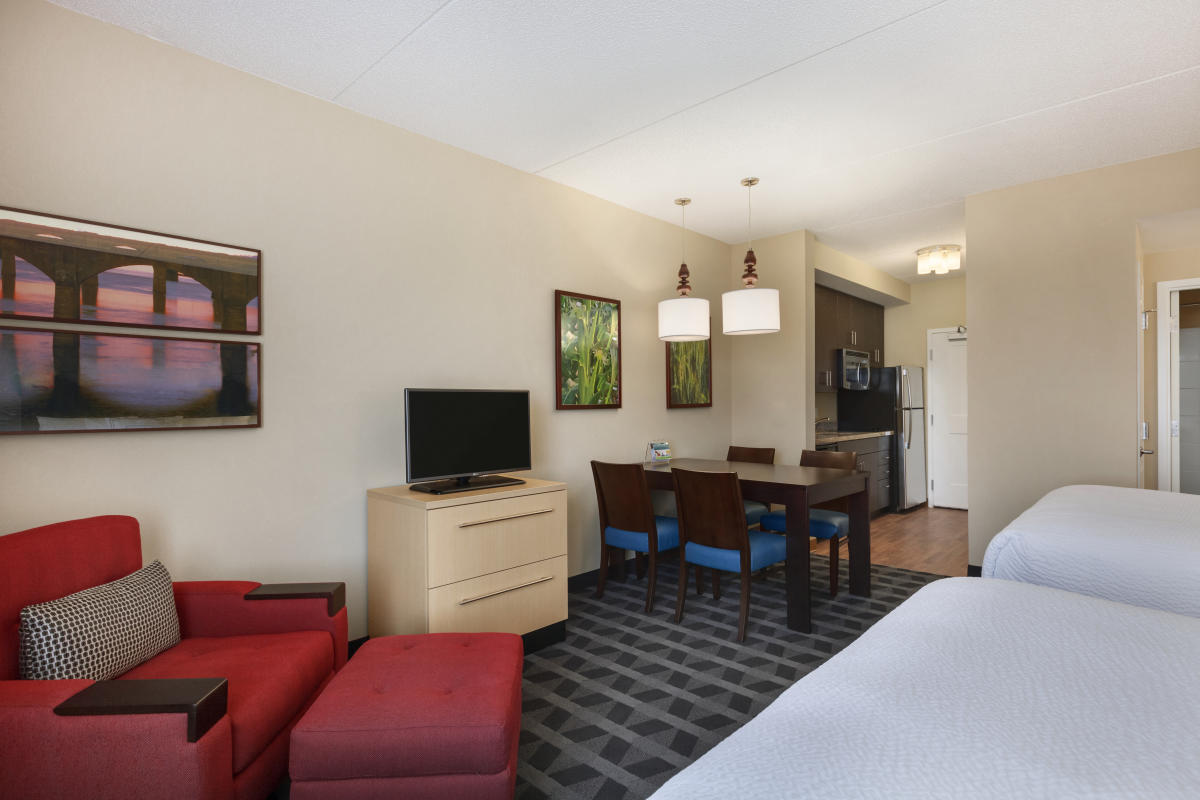 Photo: TownePlace Suites
Cumberland Valley's numerous brand-name hotels offer affordable accommodations as well as several amenities to make your stay feel more comfortable. Find a hotel that provides suite accommodations – such as the MainStay Suites in Carlisle, the TownePlace Suites in Mechanicsburg (pictured above), or the Comfort Suites in Camp Hill – and take advantage of the full kitchen in your room to cook some of your meals. Our hotels are conveniently located off major highways and within an easy drive of attractions, dining, and shopping. As an added bonus, there are no pesky parking fees usually associated with hotel stays in larger cities. Parking is free and easy.
Day One
Locally Owned Restaurants & Homemade Comfort Food
After you check into your hotel, head out for some good comfort food. No fancy dinner tonight. Just a relaxing evening with meals that will fill the stomach and warm the soul. We're talking about homemade favorites like burgers, grilled cheese, steak and fries, soup, and meatloaf. You can find these options and more at a number of our local pubs and diners, where you'll receive generous portions and reasonable prices combined with excellent customer service. A few suggestions are listed below, but be sure to check out Cumberland Valley's more than 250 local restaurants.
Day Two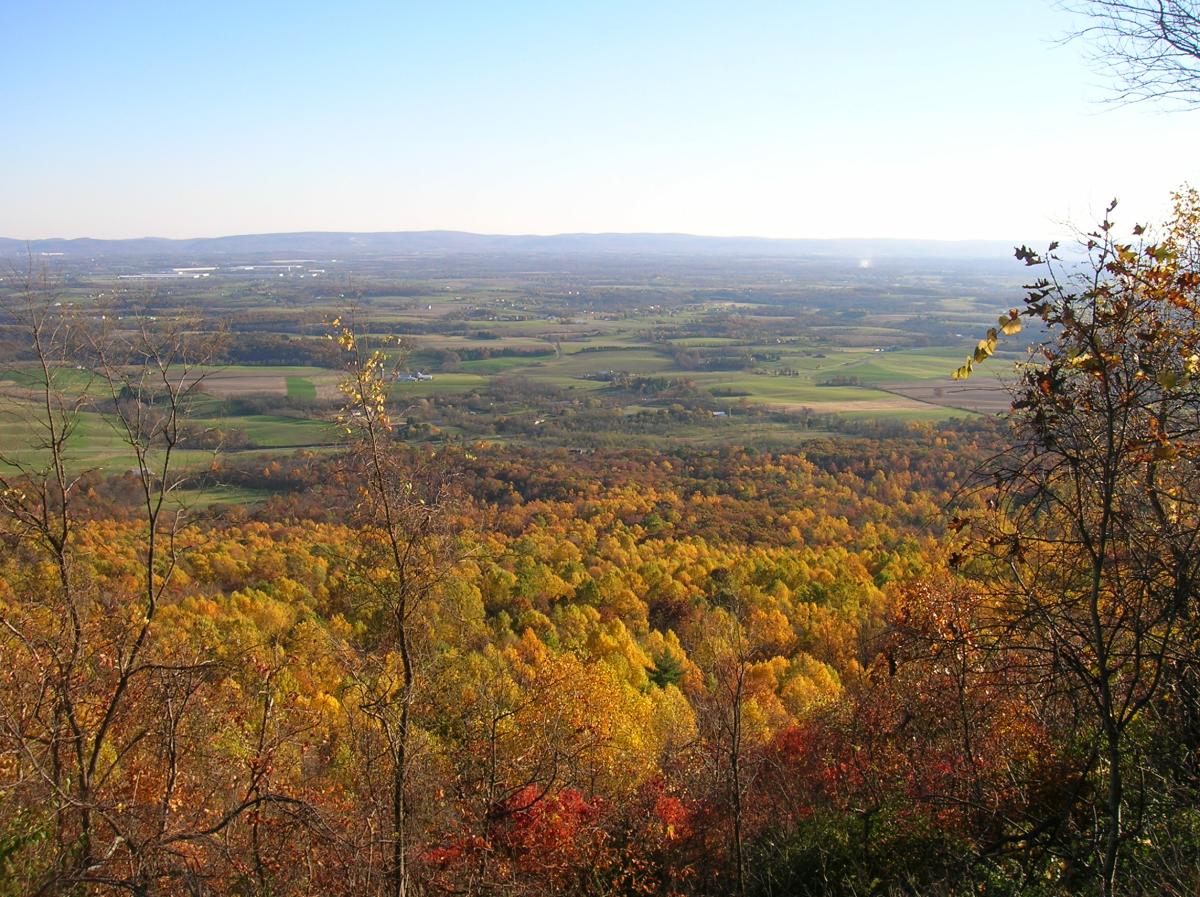 Photo: Waggoners Gap Overlook
Coffee Shops & Breakfast Places
Fortify yourself for a long day of exploring with coffee and breakfast at one of our local cafes. Keep it small with locally sourced coffee and pastries at Brew Crumberland's Best in New Cumberland or check out the extensive menu and drink selection at Cornerstone Coffeehouse in Camp Hill. Fay's Country Kitchen has been serving Carlisle since 1973 with an extensive menu of waffles, omelets, eggs, pancakes, French toast, breakfast sandwiches, and more. Be sure to try the home fries. (Tip: Fay's accepts cash only.)
Free Outdoor Activities & Festivals
Opportunities abound for free outdoor recreation in Cumberland Valley. Whether you are an experienced hiker or a novice, discover and explore Cumberland Valley's more than 200 miles of scenic trails, including the 13-mile Cumberland Valley Rail Trail and 46 miles of the iconic Appalachian Trail. Here you can find easy hikes along flat, short stretches ideal for leisurely strolls to challenging hikes along steep and rocky paths. See a curated list of 10 scenic overlooks that provide year-round views of Cumberland Valley and allow visitors to look across the Valley's quaint towns, rolling farmland, and wooded forests. Whatever trail you choose, you will be whisked into wide-open spaces where you can unplug and unwind.
Don't forget that there are no entrance fees and parking is free at our three state parks: Kings Gap, Colonel Denning, and Pine Grove Furnace. The parks also host numerous free programs throughout the year, including lectures, guided hikes, and fish-for-free days (usually on the Sunday of Memorial Day weekend and on July 4).
If you want to spend time outside but don't enjoy hiking, you'll find a year-round array of festivals that highlight the best of Cumberland Valley – from food and drinks to entertainment and fine arts – and showcase why this area is such a wonderful place to live, work, and play. Held in a variety of settings, these annual festivals are family-friendly and most are free! (TIP: While numerous festivals take place throughout the year, fall is the peak festival season in the Valley.)
If the weather is not ideal for outdoor adventure, uncover local history at our by-donation (or minimum entry fee) museums. The Cumberland County Historical Society Museum houses 16 galleries filled with stories that span 250 years of local history. In addition, the US Army Heritage & Education Center is an expansive campus dedicated to "telling the Army story… one Soldier at a time".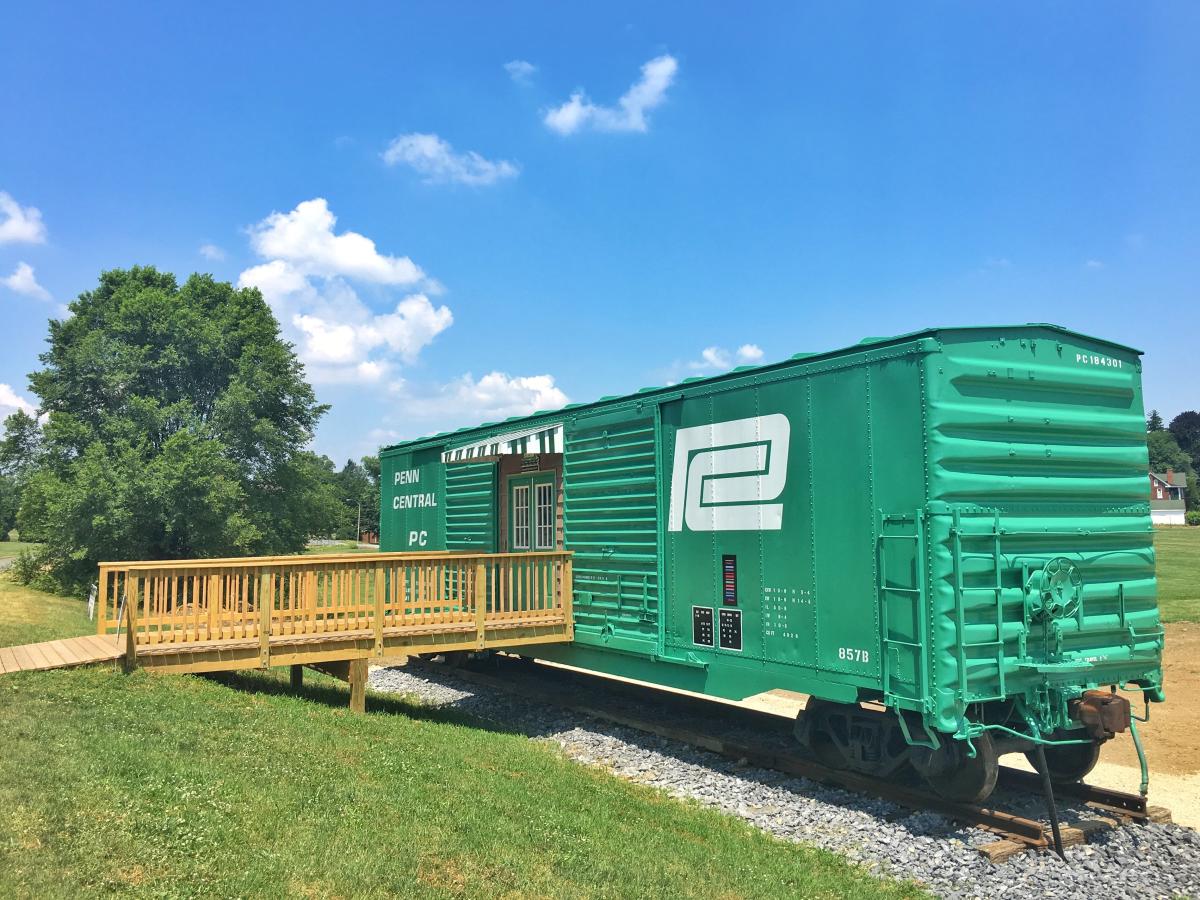 Photo: Cumberland Valley Railroad Museum
Unique Historic Museums & Self-Guided Tours
Some of Cumberland Valley's quirky museums include:
Or, for those who prefer a more unstructured approach, download our free self-guided tours and explore on your own by foot or car.
Lunch: Picnic, Take-out & Fast-Casual Restaurants
Following your morning adventures, you may be ready for lunch. No reservations are needed for the best seat when you plan a picnic lunch in the warmer months. Grab a blanket and pick up your favorite take-out, or visit a local farmer's market or farm stand to purchase locally-grown produce. You can also pick up a charcuterie board at Talking Breads, where you can also find a seat at one of the picnic tables at this full-circle farm. The European-style bread is full of flavor and guaranteed to be fresh because the owners stone mill fresh flour every week.
Or, pick any one of the Valley's diverse restaurants for an afternoon dining delight. If last night's dinner was loaded with calories, a light and refreshing lunch might be just what you need. Café Magnolia in Camp Hill welcomes guests with a warm and inviting atmosphere and a lunch menu that features their signature salads and wraps. Olive Oil Grille in Camp Hill is a fast-casual restaurant that features Mediterranean food made with fresh and natural ingredients.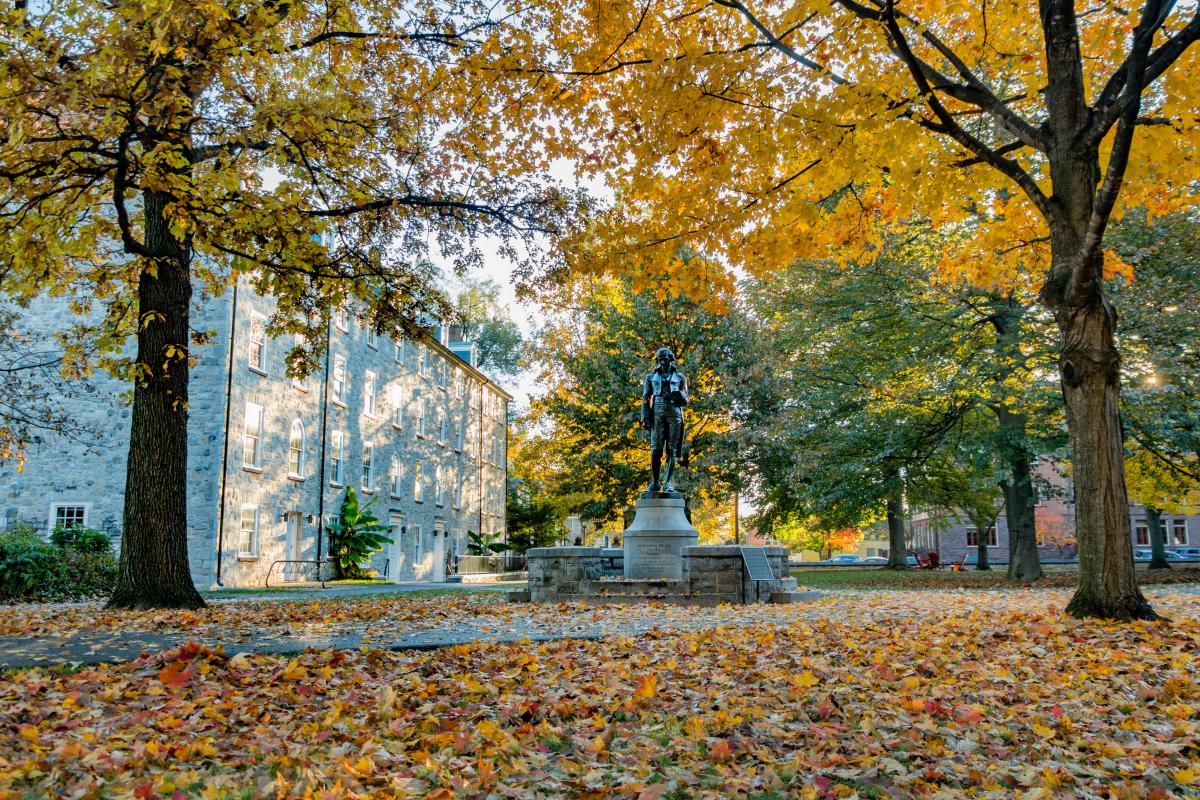 Photo: Statue of Benjamin Rush, Dickinson College Campus; Photo Credit: Joe O'Neill
Instagram Worthy Places, Family Fun, Craft Beers, Wine & Happy Hours
Following lunch, take advantage of the remainder of daylight hours to explore the Cumberland Valley Photo Trail. You'll find a collection of public art, historic landmarks, and beautiful natural backdrops perfect for filling your Instagram feed with Cumberland Valley memories.
Enjoy an affordable night of old-fashioned fun with bowling at Midway Bowling in Carlisle; arcade games, mini-golf, indoor and outdoor go-karts at Carlisle Sports Emporium; or a drive-in movie at Cumberland Drive-In in Newville. (TIP: The drive-in is open seasonally. Admission always includes a double feature).
End your day with dinner and a drink. Sip PA wines or enjoy the unique flavors of craft brews at any one of the 20 locations along the Cumberland Valley Beer Trail. Sign up for the free digital passport, check in at participating locations, and earn prizes. If you are here during the week and want an early start to dinner, check out the happy hour specials at some of our Beer Trail locations.
Day Three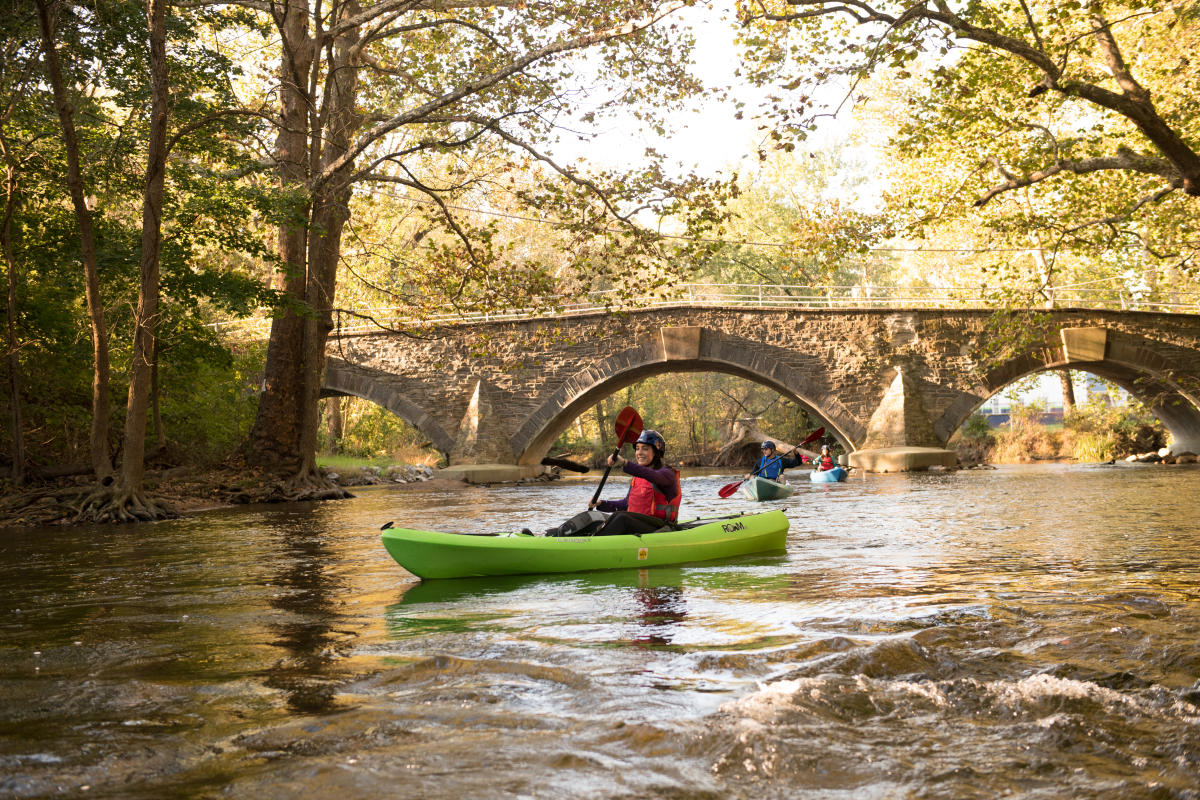 Photo: Yellow Breeches Creek; Photo Credit: Premise Studio
Enjoy the Outdoors and Cumberland Valley Ice Cream Trail
Don't pack up and leave just yet. Plan for a leisurely light breakfast at Helena's Chocolate Café & Creperie in Carlisle, where you can enjoy fresh pastries and sweet and savory crepes. This location is a favorite of the Dickinson College crowd. IDEA Coffee at Walden or Arcona in Mechanicsburg offers many specialty coffees and some baked goods. Or, if you didn't get a chance to check out the Beer Trail last night and want the chance to check in at one more location on your Beer Trail passport, Learn more about brunch options at some Beer Trail locations.
After you eat, get out on the water in the warmer months. Boating, fishing, and swimming along our scenic river trails, serene lakes, and world-renowned streams promise a perfect day of fun in the sun. Guided kayak and canoe trips or boat rentals are available at Susquehanna Outfitters or Blue Mountain Outfitters. Or, bring your own tubes for a float trip along the Yellow Breeches Creek  or Conodoguinet Creek. Access points along both water trails are free, but parking is sometimes limited at certain points during busy summer months.
If you enjoy fishing, Cumberland Valley welcomes anglers of all skill levels. So bring your gear and check out one or more of three of the world's most popular fly-fishing destinations - the scenic LeTort Spring Run, Yellow Breeches Creek, and Big Spring Creek Greenway. (TIP: Visit the PA Fish & Boat Commission website for information about getting a fishing license.)
End your trip with a stop at one or more of our Ice Cream Trail locations. Many places are open seasonally, but some remain open year-round. From Memorial Day to Labor Day, you can sign up for our free digital Ice Cream Trail passport for a chance to check in at participating locations and earn prizes.
It may be time to head home, but now that you've had a taste of all the Cumberland Valley offers, we hope you'll plan a return visit. See you soon!
Find More Ideas For Your Inexpensive Weekend Getaway