Cumberland Valley is home to three of the world's most popular fly-fishing destinations, and situated in the heart of Cumberland Valley is Allenberry, one of only three Orvis-endorsed fly-fishing lodges in Pennsylvania and the closest one to Baltimore, Philadelphia, and Washington, DC. Located on 57 acres along the banks of the nationally-renowned Yellow Breeches Creek (designated a Pennsylvania Scenic River), the resort is a premier location where Orvis-certified guides (from nearby TCO Outdoors) ensure that both novice and skilled fly fishers leave with a deeper understanding of all facets of fly fishing and get the most out of their experience.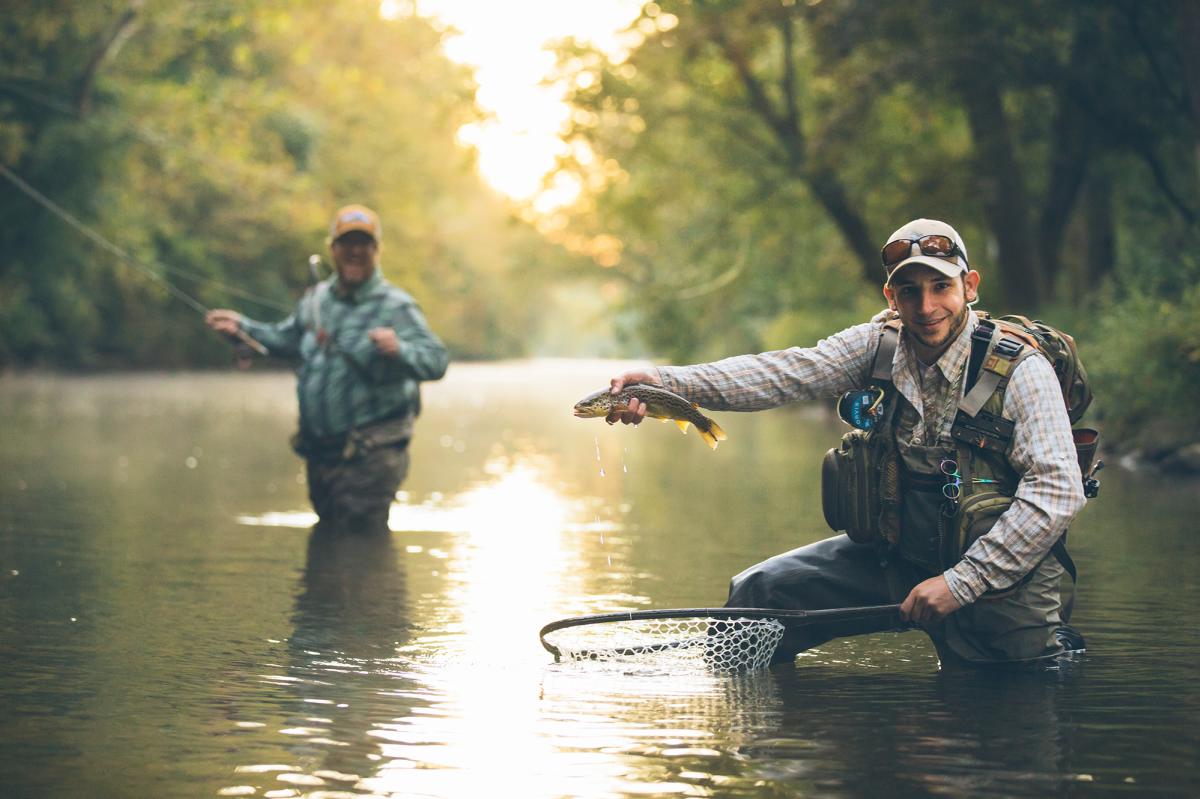 In addition to the Yellow Breeches Creek, the LeTort Spring Run and the Big Spring Creek Greenway have been challenging anglers for decades with a variety of riparian ecosystems that illustrate the diversity of Cumberland Valley's fly fishing opportunities. While the Yellow Breeches is a bit more straightforward, accurate casting and line management skills are at a premium along the LeTort and Big Spring, where fish can grow to amazing proportions in relatively small water thanks to the incredibly nutrient-rich environment.
While our trout species (brook, brown, rainbow) can be fished year-round, the best hatches occur from April through mid-June. However, the limestone spring creeks ensure good trout fishing, even in mid-summer. Fishing for smallmouth bass happens in the spring, summer, and fall, with the best topwater action in the late summer.
Guests at Allenberry are welcome to bring their own gear while visiting. Allenberry suggests an 8-1/2 or 9-foot 4 or 5-weight rod for trout trips and a 9-foot 7-weight for smallmouth floats. Guides will have rods available to borrow if you are participating in guided fly-fishing trips. Wet-wading is fine, but waders are common when out on the creeks. At the Allenberry General Store, guests can find quality equipment (to purchase or rent), tying materials, and clothing for all of their fly-fishing needs.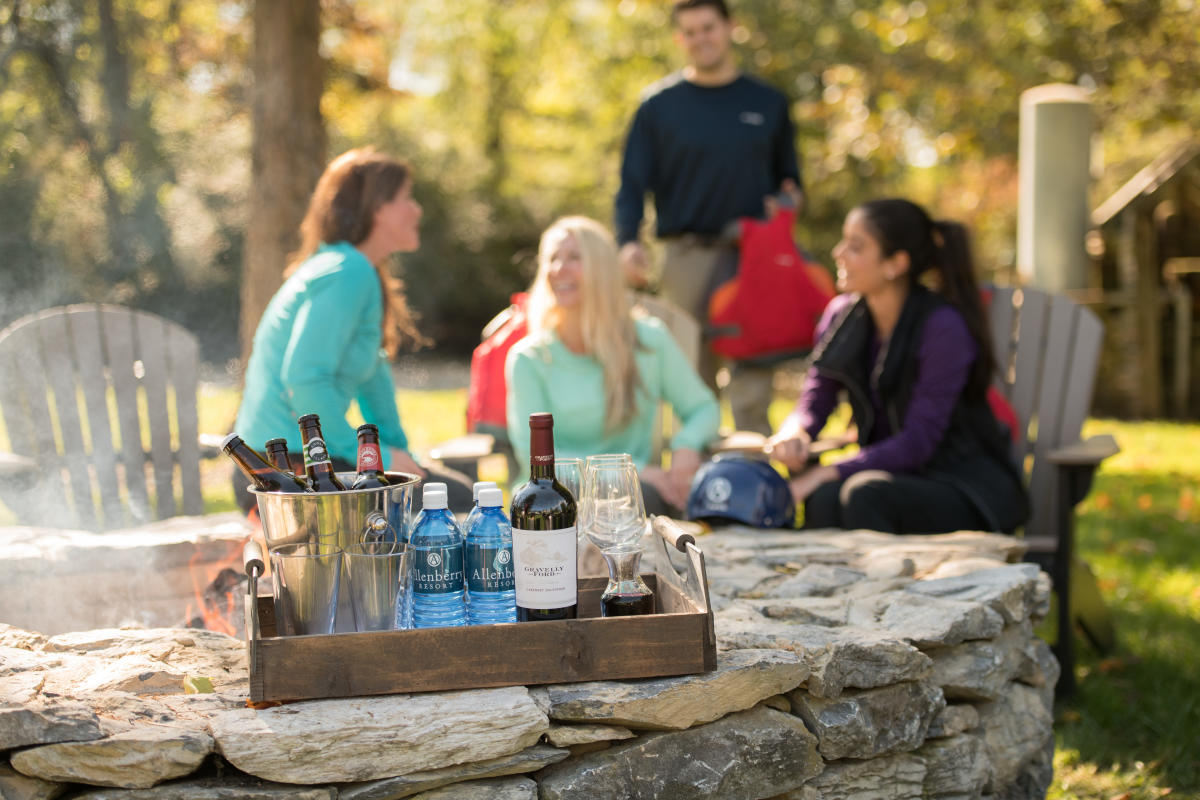 Whether you can spend only a half-day or an extended period of time here, Allenberry's culture of fly-fishing and friendly, personal service are sure to enhance your visit and make it as stress-free as possible. Their comprehensive fly-fishing packages are augmented by luxurious accommodations and world-class amenities that create the perfect fly-fishing getaway, including an on-site café (where you can purchase Allenberry's famous sticky buns) and restaurant, spa, and playhouse. For those seeking additional outdoor adventure, Allenberry can arrange for guests to partake in trap shooting and sporting clays, golfing, rock climbing, kayaking and tubing, biking, or hiking along the nearby Appalachian Trail.