As you head out on your Cumberland Valley shopping excursion, here are some of our favorite local shops. Whatever you need, Cumberland Valley has it all.
One Good Woman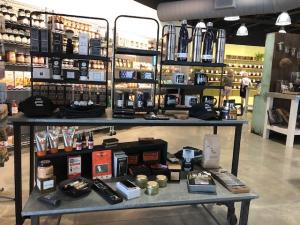 Many people know One Good Woman as the place to get specialty coffees and teas. The delightful coffee aroma hits you before you even get to the door, and guests can relax and sip selected coffees and teas at their cafe. But this boutique shop is also my go-to place for gifts such as kitchen accessories, jewelry, kids' items, and more. They have a variety of price points, and the inventory changes enough to make repeat visits a must. They also offer an assortment of unique books, cards, mugs, tea towels, and gourmet culinary treats. If you need a gift for someone or are just in the mood to peruse a quaint local shop, I highly recommend stopping by One Good Woman in Camp Hill. This town also offers a variety of other local shops and restaurants. Make an afternoon out of it and see all Camp Hill offers.
-Kristen
TCO Outdoors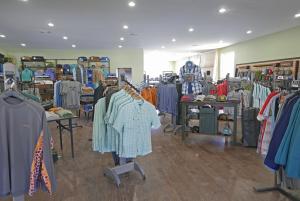 Although I don't fish or hike regularly enough to warrant having an outfit designed for either activity, I still absolutely love stopping by TCO Outdoors in Boiling Springs. Located directly on Children's Lake and beside a portion of the Appalachian Trail, this shop is ideal for your outdoor recreation needs. The store is equipped with some of the best outdoor gear brands and styles that will serve you well no matter how much use they get. Extensive inventory combined with a knowledgeable staff who will make you feel at home makes this a must-stop destination, even if you are not an avid hiker or fisherman.
-Shireen
Village Artisans Gallery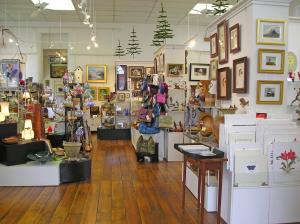 One of my favorite shops in the Valley is the Village Artisans Gallery in Boiling Springs. Housed in a renovated church, this beautiful shop is brimming with unique artisan crafts that are perfect for gift-giving. I always look forward to visiting and browsing the collections of practical, stylish, fun, and functional items like clay berry bowls, wooden trivets, funky guitar-string cheese slicers, and glass ring holders. The Village Artisans Gallery is also one of the few stores you can purchase Colucci jewelry year-round and is home to folk carver Gay Foltz who is often found in her studio making whimsical creations. To top it off, the owner is a true delight!
 -Ashley
Whistlestop Bookshop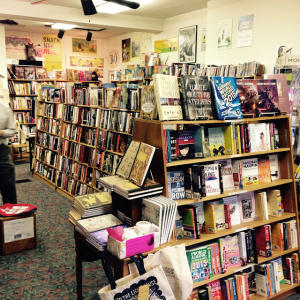 Bookstores have always been one of my favorite places to shop. I walk into one, and I am transported to another world, so it's no surprise that I enjoy spending time at Whistlestop Bookshop in downtown Carlisle. An independently-owned bookstore, it provides a level of service that you can't find in the big box stores and the variety of books offered is impressive. If you don't see what you want, just ask. The staff is happy to order it for you. And most importantly, they get involved in the community by supporting local authors, participating in community events, and hosting readings and book signings. Even if you don't know what you are looking for when you walk in, you will walk out with the perfect book for you. Not in the mood for a book? Stop in to browse their selection of greeting cards, postcards, journals, calendars, tote bags, and other gift-related items. They really do fit a lot into such a small, cozy location. 
-Stacey