Cumberland Valley is packed with great diners and mom-and-pop restaurants that serve up wonderful breakfasts. Whether you're a local or here for the weekend, we recommend visiting at least one of these locations for a filling start to your day.
Find your own favorites by browsing all the restaurants that serve breakfast here or check out Cumberland Valley brunch options.

This casual restaurant features creative twists such as Red Velvet Pancakes and Fruity Pebbles French Toast. Be sure to check their social media pages for weekly specials, Recent highlights included Mint Chocolate Chip Waffles and Twix French Toast. They also serve a number of vegetarian and gluten-free options as well hot or iced lattes and cappuccinos. Valley Bistro won our inaugural Meal Madness bracket in 2022. 

Diener's has ridiculously large but tasty pancakes. With breakfast served all day, this homey spot in downtown Mechanicsburg is a must-stop location.

There's a pancake for everyone at Fay's, a Carlisle staple for over 30 years! Choices include the Hawaiian (coconut and pineapple), peanut butter cup, peach buckwheat, and more. Don't overlook their omelets. And the home fries (with our without onions) are a must!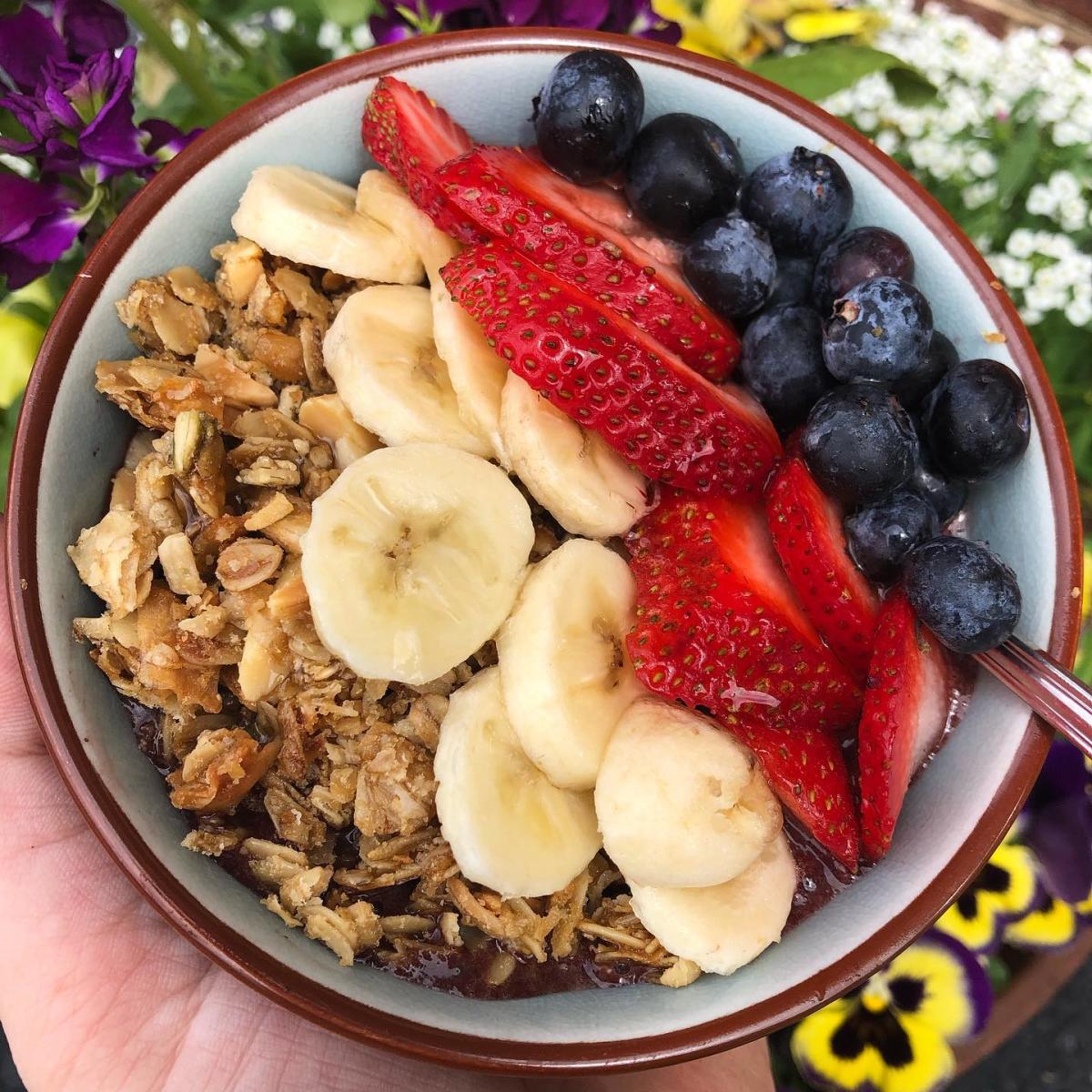 If you are looking for healthier options, head to Cornerstone Coffeehouse for their Acai Berry Bowl, Avocado Toast, or Cali Wrap (pesto, egg whites, mozzarella, tomatoes, baby spinach grilled in a spinach wrap). They also have delicious baked oatmeal. And, as the name implies, they serve great coffee beverages as well. Breakfast options are served all day.

This cozy restaurant serves breakfast crepes all day or you can choose one of their sweet crepes as a delectable way to start your day. Highlights include the Main Street Breakfast Crepe with Farm Fresh Eggs, Ham, Gruyere Cheese, and Mozzarella and the La Parisienne Crepe with Grand Marnier, Sugar, Raspberries, and Hershey Syrup. Gluten-free crepe options are available. NOTE: The restaurant's last day in Mechanicsburg is February 18, 2023. They will be re-opening at 2017 Market Street in Camp Hill in the near future. Check their Facebook page for updates.

This longtime downtown Carlisle restaurant is another great location for delicious crepes and delightful coffee beverages. Try the Butter & Honey Crepe, filled with local Honey Bee Friendly honey & butter, or the Dulce de Leche Crepe, filled with caramel made from sweetened condensed milk. Top off your meal with their bite-size French macarons, available in over 20 varieties.

Appetizing options for your morning meal include artisan pies, decorated cookies, scones, tarts crepes, breakfast sandwiches, quiche, and freshly-baked bagels.

Market Cafe's breakfast menu includes baked oatmeal, quiche, avocado toast, omelets, brioche French toast, breakfast sandwiches, and more. Stop by for Saturday brunch when you can enjoy specials such as Creme Brulee French Toast, Eggs Benedict, and seasonal options such as homemade pumpkin pancakes and fresh apple fritters. The cafe is BYOB and has fresh mixers on hand for your champagne or vodka.

Dalicia serves European-style cuisine and their breakfast menu includes unique options. Try the Ustipci platter with four crispy rolls and assorted toppings and sides: Suho meso (smoked beef), Argeta (chicken pate), Dalicia's special sauce, salama (chicken), Ajvar (eggplant and mixed veggie relish), and jams. Or, the Djevrek, a beef, mozzarella, and feta pastry with beef pepperoni (shown above).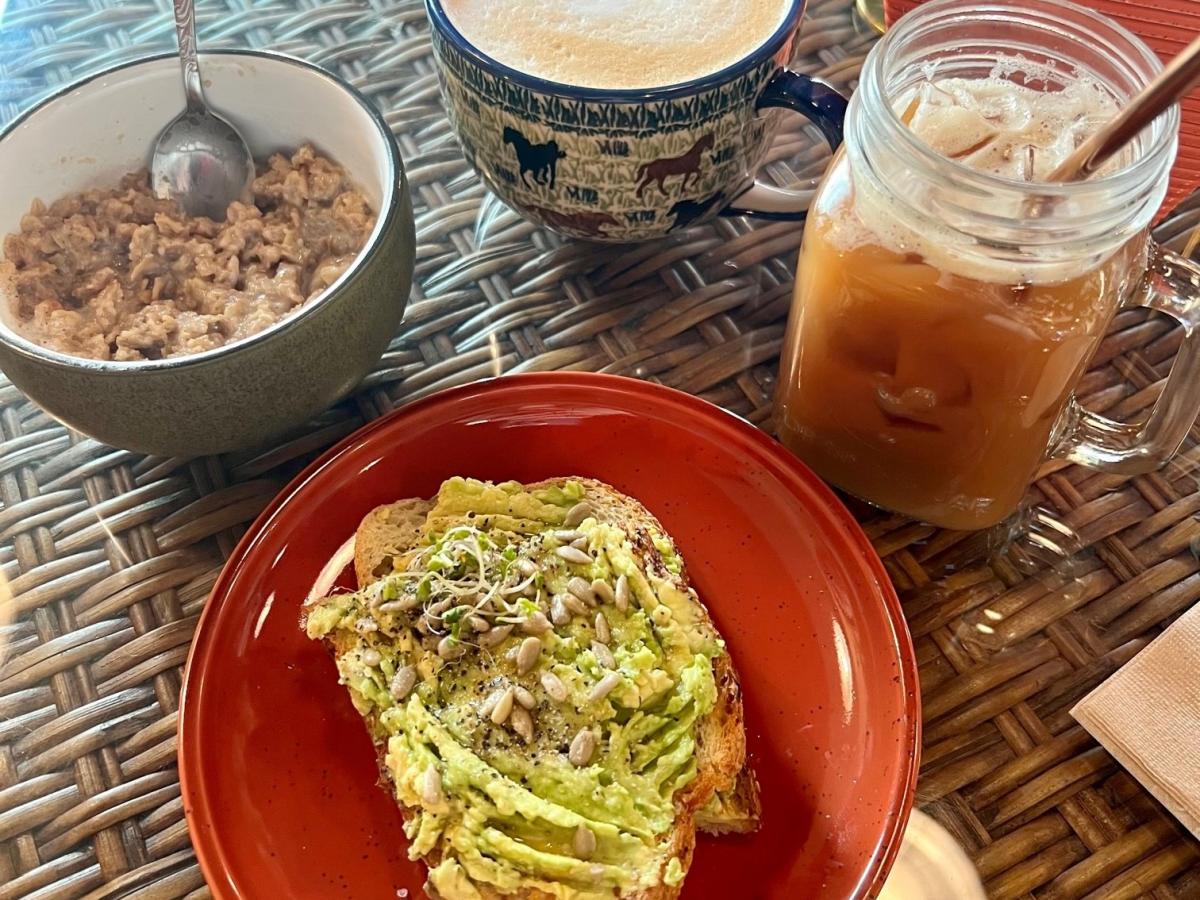 Enjoy a relaxing and delightful breakfast in this welcoming cafe. Menu items include Acai bowls, avocado toast, egg frittata, baked oatmeal, breads and spreads, and more.