Downtown Shippensburg and the surrounding area in the western part of Cumberland Valley offer a delightful blend of history, shopping, agriculture, and outdoor exploration. Here are some curated suggestions to create a full-day itinerary, but there's plenty more to see and do in Shippensburg. Click here to learn more about this college town, home to Shippensburg University.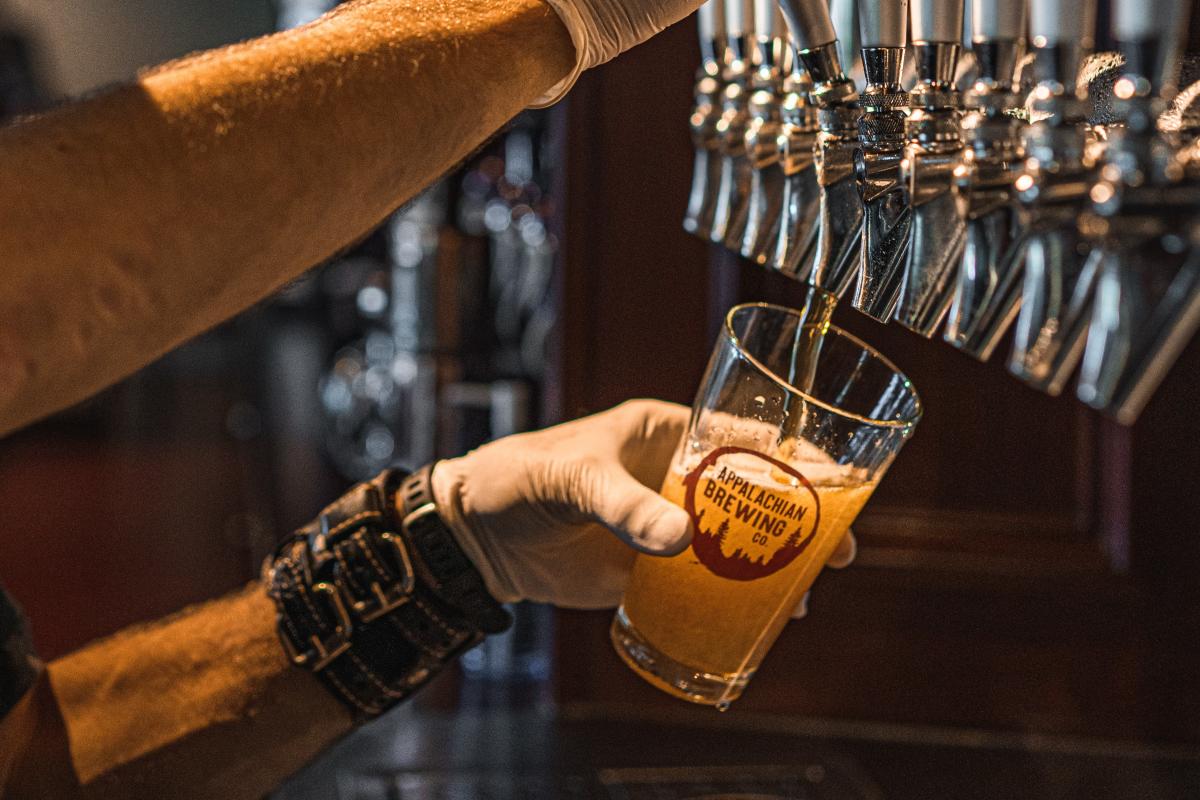 Kickstart your day with a tasty breakfast and a delectable assortment of baked goods at Jane's Art of Pie Café, nestled in the heart of downtown. Alternatively, you can head to KMJ Diner to satisfy your breakfast cravings all day long.
Wrap up your day with dinner and drinks at Appalachian Brewing Company or Arooga's. And, of course, what better way to end a meal than with a serving of delicious Ice cream? Treat yourself to a scoop or two of your favorite flavors from Goose Brothers or The Inside Scoop.
Shopping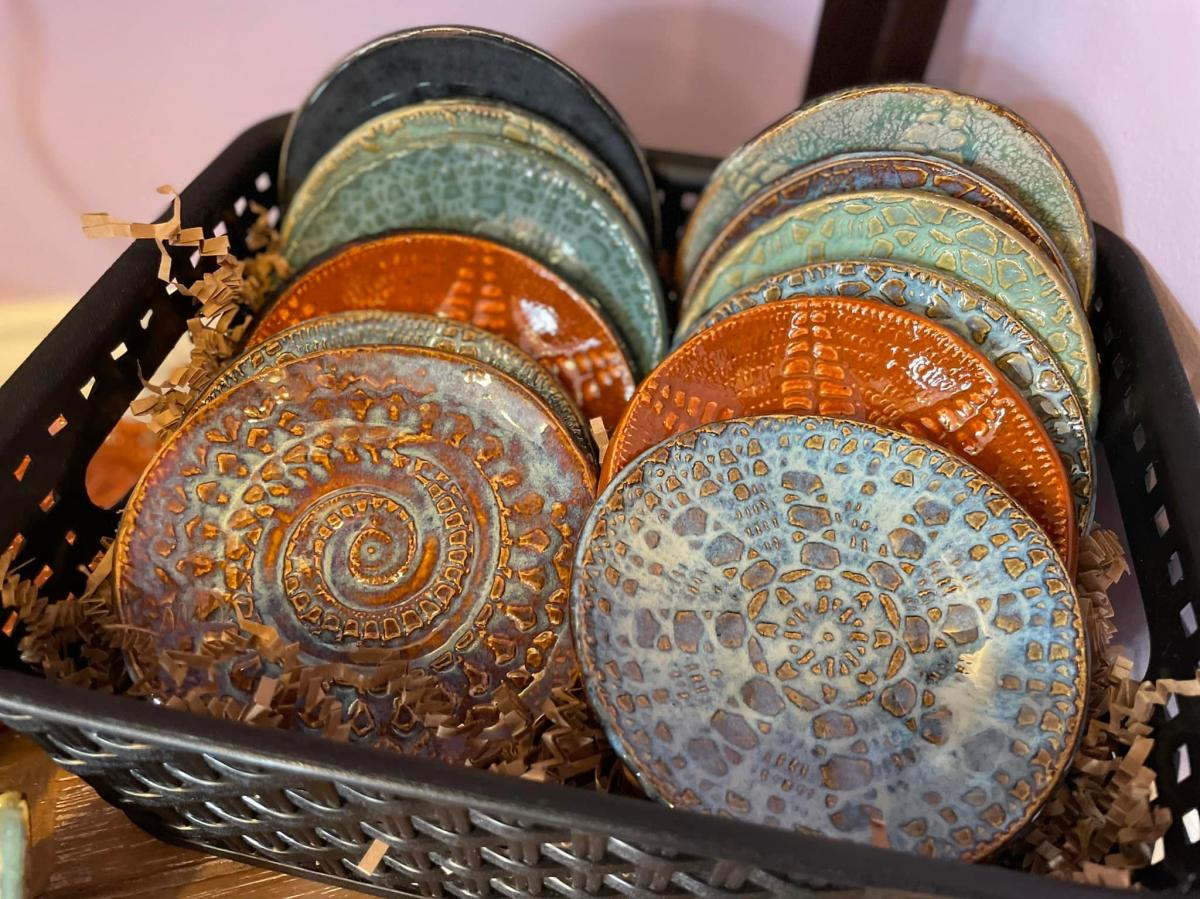 After fueling up for an exciting day of exploration, take a leisurely stroll through downtown Shippensburg and discover some charming boutiques. You'll find vibrant offerings at locally owned shops such as The Cumberland Shop, Raspberry Jam, and The Vintage Buckle. These stores boast a wide array of artisan crafts, gifts, jewelry, and home décor. If you venture outside of the downtown area, make sure to visit Interstate 81 Antiques and Lofty Momma's Gifts.
History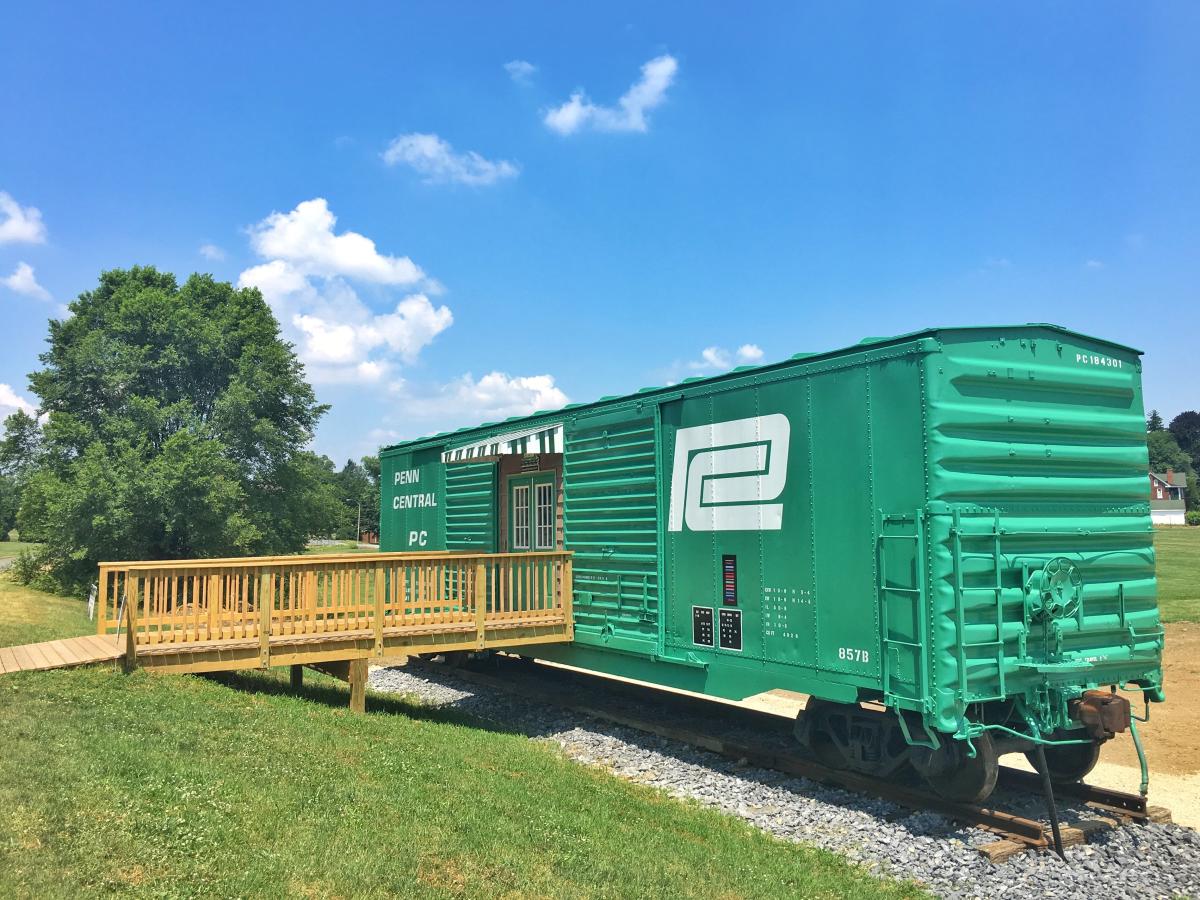 If you are eager to learn about the rich history of Shippensburg, your first stop should be the Shippensburg History Center. Through detailed exhibits, this center brings the story of Shippensburg and its surrounding area to life. Don't forget to browse their event calendar for enlightening lectures and family-friendly events throughout the year.
Another historical gem is Widow Piper's Tavern, located on the corner of East King and Queen Streets. Built around 1735, it briefly served as the county's courthouse. You can join docent-led tours organized by the Shippensburg Civic Club on the second Saturday of each month from April through November.
Beyond downtown, the Cumberland Valley Railroad Museum and the Conrail Museum stand as prominent attractions at the Shippensburg Station trailhead of the Cumberland Valley Rail Trail. Housed in renovated railroad cars, both museums allow visitors to gain deeper insights into the railroad's significance for the Cumberland Valley region and its economy.
Additionally, don't overlook the Fashion Archives and Museum of Shippensburg University.  
Outdoor Exploration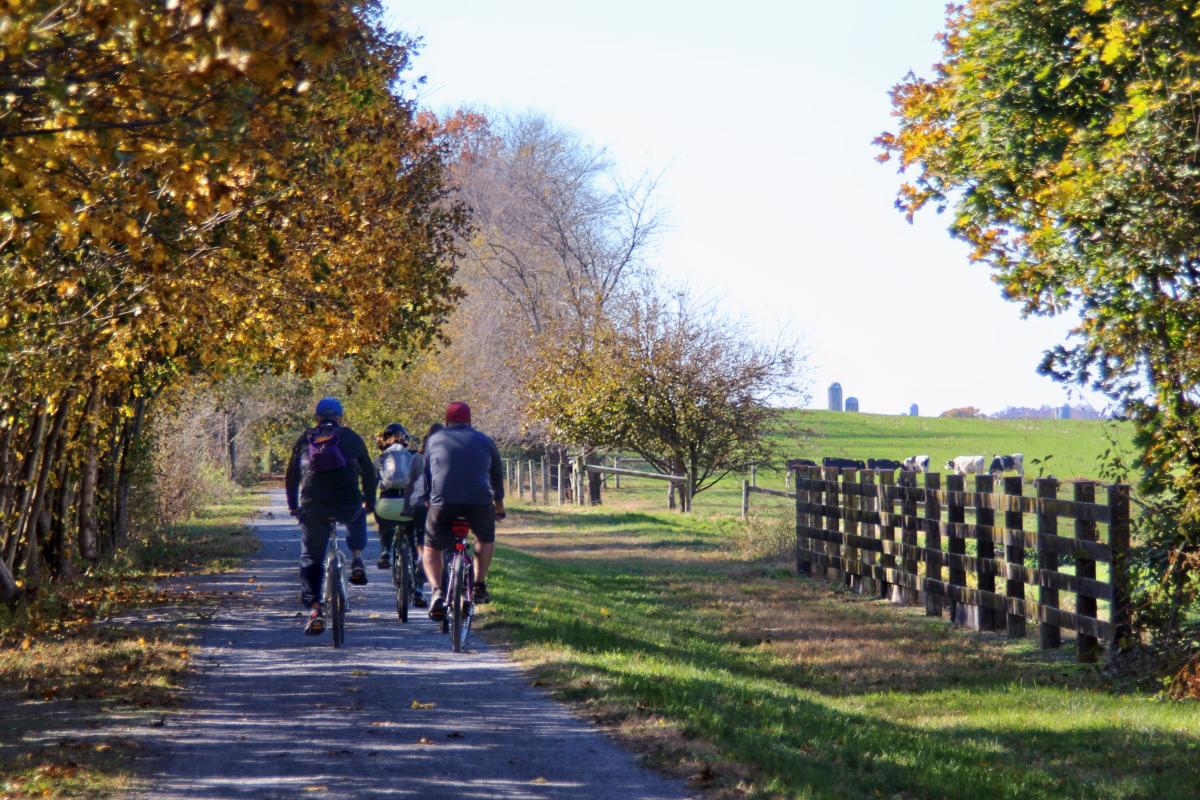 Embark on a hike or bike ride along the picturesque Cumberland Valley Rail Trail, starting from Shippensburg Station. Following the abandoned Cumberland Valley Railroad corridor to Newville, this trail offers a flat surface suitable for all ages. The surrounding woods, farms, and grasslands create a haven for diverse wildlife, making it a perfect spot for birdwatching.
Or you can experience a horseback riding adventure along the Rail Trail. Book a trail ride at Winsome Farm in Newville and meander through the farm's woodlands and along the trail on sweet, calm horses.
For a scenic 30-minute drive from Shippensburg, venture along the backroads to Colonel Denning State Park in nearby Newville. Nestled amidst rolling mountains, this park encompasses 273 acres of serene woodland and provides ample opportunities for the whole family to immerse themselves in nature. The park features the 3.5-acre Doubling Gap Lake, which offers swimming and boating in the summer and ice-fishing and ice-skating in the winter. With 3.5 miles of trails, the park is an ideal destination for tranquility and relaxation. Notably, Flat Rock Trail rewards hikers with a challenging trek culminating in a breathtaking 180-degree view of the Valley.
Farms & Markets

As you explore Shippensburg, you'll see a landscape adorned with farms, farm stores, and charming roadside stands, attesting to the region's strong agricultural heritage. Delight your taste buds and support local farmers by visiting Maplewood Farm Market, where you'll find fresh produce, vibrant flowers, potted plants, baked goods, deli items, and a cozy dine-in restaurant.
The Ship Open Air Market recurs weekly on Thursdays from May through October and supports local sustainable growers, artists, and entrepreneurs.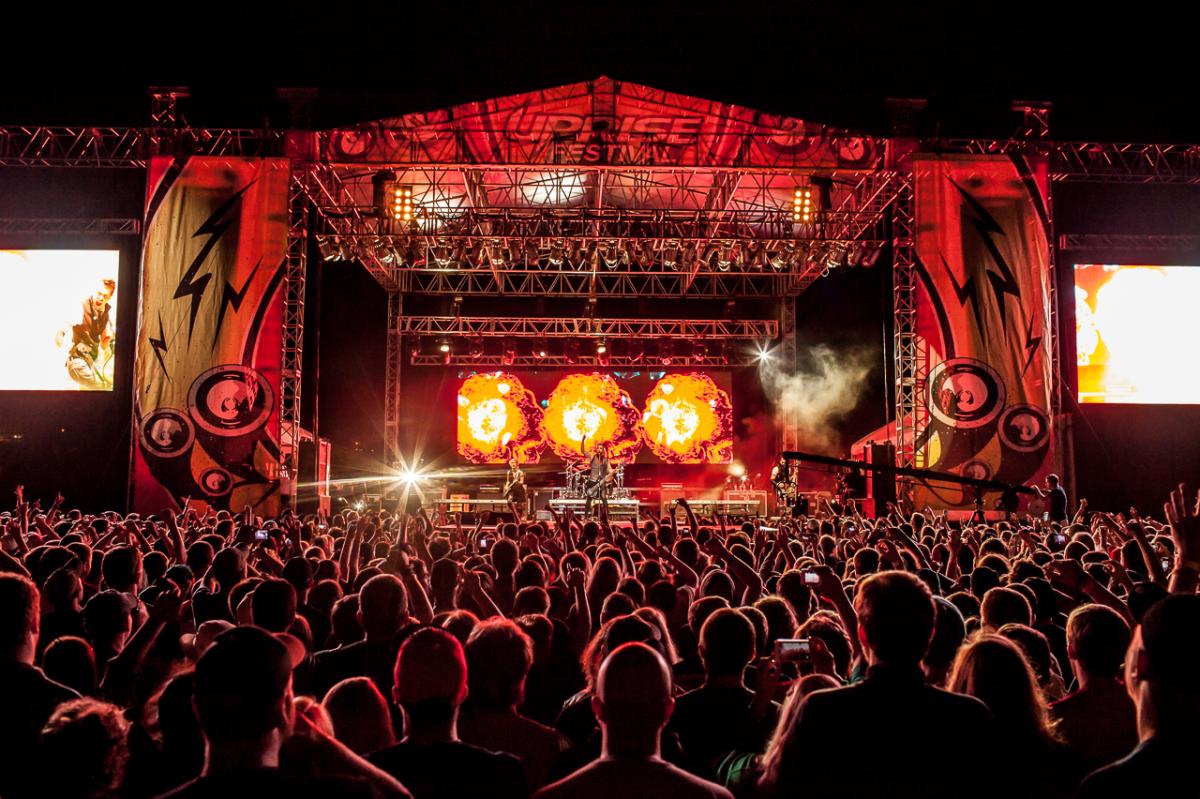 The Luhrs Performing Arts Center on the campus of Shippensburg University is a premier venue with a seating capacity of 1,500. Throughout the year, the center promises a captivating experience for all with a wide range of performances, including concerts, comedy shows, musicals, lectures, and more.
For a leisurely evening of old-fashioned fun, head to the nearby Cumberland Drive-In in Newville. Since 1952, this iconic drive-in theater has delighted audiences and provided an affordable and nostalgic night out. It stands as one of only 330 drive-ins remaining in the country.
Shippensburg is also home to the annual Shippensburg Corn Festival, a cherished event held on the last Saturday in August for over 40 years. Celebrating all things corn, this fun-filled day features a fantastic lineup of craft vendors, food stalls, and entertaining performances.
In September, the Shippensburg Fairgrounds hosts Uprise Festival, a two-day extravaganza showcasing Christian music. Additionally, the Fairgrounds serve as the venue for the Chainsaw Cavers' Festival, held in April, and the Shippensburg Community Fair, held in July.