There are plenty of places to enjoy fresh-picked fun in Cumberland Valley. We've outlined a few options for a half-day, full-day, or an entire weekend. Find even more places to explore by viewing our Local Food, Farm & Outdoor Attractions Guide.
Half-Day Options
Option 1: Mechanicsburg U-Picks
Start your fresh-picked fun weekend by picking your own fruits and flowers and browsing locally grown foods at the assortment of farmers' markets in Mechanicsburg.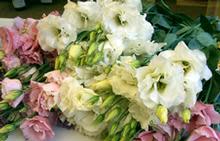 Start a fresh-picked fun weekend at Paulus Farm Market in Mechanicsburg. This market is known for its u-pick flowers and pumpkins. Starting in late June/early July and lasting through the first frost, pick a wonderful bouquet for an amazing price! In the fall, head out into the pumpkin field to choose your own. You can also shop for local and seasonal fruits and vegetables and farm and all-natural farm-raised beef. Paulus is also a great place to bring the kids. In the warm months, kids can climb on the wooden tractor and wagon, visit with barnyard animals, and swing on a horse tire. In the fall, they can enjoy a mini-straw maze, corn and soybean boxes, and a slide-and-climb area.
Continue the fresh picking at nearby Oak Grove Farms. This family-owned and operated farm and store features homegrown specialties like strawberries, sweet corn, cantaloupes, and watermelons. You can also pick your own flowers, strawberries, raspberries, sugar peas, and pod peas.
Option 2: Lemoyne's West Shore Farmers Market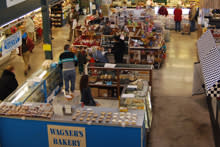 You could also start your day at the West Shore Farmers Market in Lemoyne. This 60,000 sq. ft. farmer's market offers all the local food goodies with an added bonus of an upstairs shopping center! The first-floor farmers market features gourmet coffee, fresh fruits and vegetables, meats and cheeses, seafood, ready-to-eat meals, desserts, and doggie treats. The upstairs includes specialty stores that offer baby clothes, home décor, designer jeans, and more. You could spend an entire morning shopping and eating your way through the market.  
Are you still looking for more fresh-picked fun? Add one of our options below for a full day of exploring.
Full-Day Options
Option 1: Gourds & Fresh Produce in Carlisle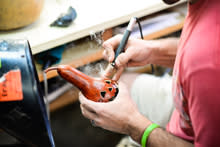 After exploring Mechanicsburg or Lemoyne, head to Carlisle and visit the world's largest gourd-crafting company. Meadowbrooke Gourds is a working farm that showcases the gourd-making process from seed to final work of art. Pick out a unique piece for your home, or sign up for one of their create-your-own gourd events.  
If you're visiting Carlisle on a Wednesday, head downtown to the High and Hanover streets intersection for Farmers on the Square. This farmer-run, year-round market features vendors within a 50-mile radius of Carlisle.
Option 2: More Fun in Mechanicsburg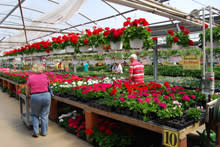 Continue exploring Mechanicsburg and travel to Ashcombe Farm & Greenhouses. This horticultural complex features greenhouses, a garden center, a gift and floral area, a farm bakery, a produce department, display gardens, and much more. Plan ahead and attend one of their informative classes or children's programs. 
In nearby Dillsburg, Mt. Airy Orchards offers a farm stand with fresh-grown produce and baked goods, honey, maple products, and u-Pick options. Family-fun experiences in the summer and fall include over 20 attractions in the Paulus PlayLand. Highlights include pedal karts, rope webs, rubber duck races, swings, tube slides, and more.
Make it a Weekend Options
Option 1: Family-Fun Spots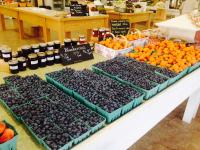 If you are traveling with the kids, extend your agricultural trip by stopping at nearby Starry Night Alpaca Farm to visit and learn about the beautiful alpacas. The whole family will also enjoy shopping for fresh produce at Peters Orchard in Gardners.
Outdoorsy families will enjoy biking or walking along the Cumberland Valley Rail Trail. This relaxing, flat, 13-mile trail features informative signage explaining area agriculture and Civil War history as it relates to this historic trail. As an added bonus, stop by the Cumberland Valley Railroad Museum located at the Shippensburg Station trailhead.
Option 2: Nearby Farm Wineries  
I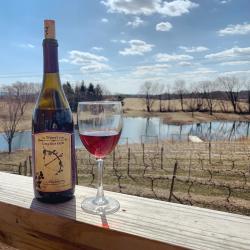 f it's an adults-only weekend, extend your trip with a visit to the Valley's surrounding wineries. Stay in the conveniently located Cumberland Valley and visit The Winery at The Long Shot Farm, the first winery in Cumberland Valley to grow, process, and bottle its own grapes. Or branch out to Gettysburg for stops at Adams County Winery and Reid's Orchard and Winery. 
You can also travel across the Susquehanna River to the state's capital, Harrisburg, and nearby Hershey. Visit The Vineyard and Brewery at Hershey for beautiful views of the grapes and fun summer concerts.
Seasonal Markets & Events
Find even more fresh-picked fun at our seasonal markets and unique agricultural events.