Cumberland Valley is a cyclist's dream with miles of trails along scenic roads, rail trails, and mountain paths. The Valley and its towns are very bike-friendly and our rolling hills and landscapes offer nice ride options to connect from one town to another. A great place to get started is by viewing all our routes with cue sheets and directions. 
This area is also developing as a brewery and brewpub destination, with new local hotspots popping up all the time. For a full brewery experience follow the Cumberland Valley Beer Trail. For a unique experience plan a getaway filled with enjoyable cycling and tastings of our local brews. 
Shippensburg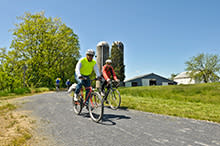 Cycling: Start your bikes and brews adventure in Shippensburg. This historic town has one of the trailheads to the 13-mile Cumberland Valley Rail Trail that runs from Newville to Shippensburg. This designated National Recreation Trail is great for wildlife and history enthusiasts as well. Interpretive signage details the agricultural and Civil War significance of the area, while the farmland allows for gazing at rolling hills and wildlife. 
HINT: Merv's Bike Shop in Shippensburg offers daily and weekly bike rentals. They can also assist with your bike maintenance needs.
Brews: Plan an out-and-back ride to finish in Shippensburg and check out these local favorites for a cold one.
Carlisle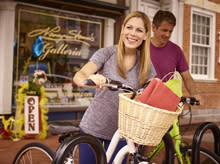 Cycling: Carlisle made the move to a bike-friendly town a few years ago by adding bike lanes and signage throughout the downtown. Enjoy a ride through this charming town by following the Carlisle Bike & Pedestrian Trail. You'll roll past restaurants, shops, galleries, historic sites, and beautiful architecture.  
HINT: Cole's Bicycles in Carlisle sells a number of accessories and can assist with maintenance or repairs.
Brews: Carlisle is also known for its great hangouts and brewpubs.
Mechanicsburg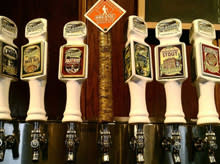 Cycling: We have three planned routes that allow for easy biking that start in the town of Mechanicsburg. Take the route from Mechanicsburg to Boiling Springs for a leisurely ride on scenic roads, the Mechanicsburg to McCormick Road Loop includes rural roads and a few steady climbs, and the Mechanicsburg North Loop will take you past views of mountains and creeks. 
Brews: After a day of biking the quiet roads leading to and from Mechanicsburg, settle in for a brew at one of the following.
West Shore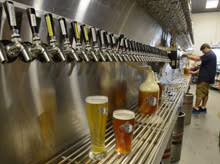 Cycling: Take a long ride from Carlisle through the West Shore Communities and into Harrisburg. Although this ride is along a busier road, it will lead you right past lots of great places to stop and check out including shops and restaurants. You can also enjoy a residential ride leading you through two parks and busier streets from Camp Hill to New Cumberland. 
HINT: Holmes Cycling in Camp Hill offers repairs as well as bike rentals and accessories.
Brews: Relax after these rides with a brew on the West Shore area of Cumberland Valley. 
Plan Your Getaway
With all these great riding options and breweries to check out, you'll want to stay the whole weekend. Browse our collection of hotels and B&Bs.
Once you're in town, stop by the Cumberland Valley Visitors Center in downtown Carlisle for maps, brochures, and recommendations of things to see and do.