The smell of your favorite flower, the budding leaves on the trees, and the sound of a hummingbird are easy reminders of how beautiful spring and summer are in the Cumberland Valley. Our garden centers and farmers' market have everything you need to get your yard and house ready for the new season and also offer the best in seasonal fresh produce and gourmet foods.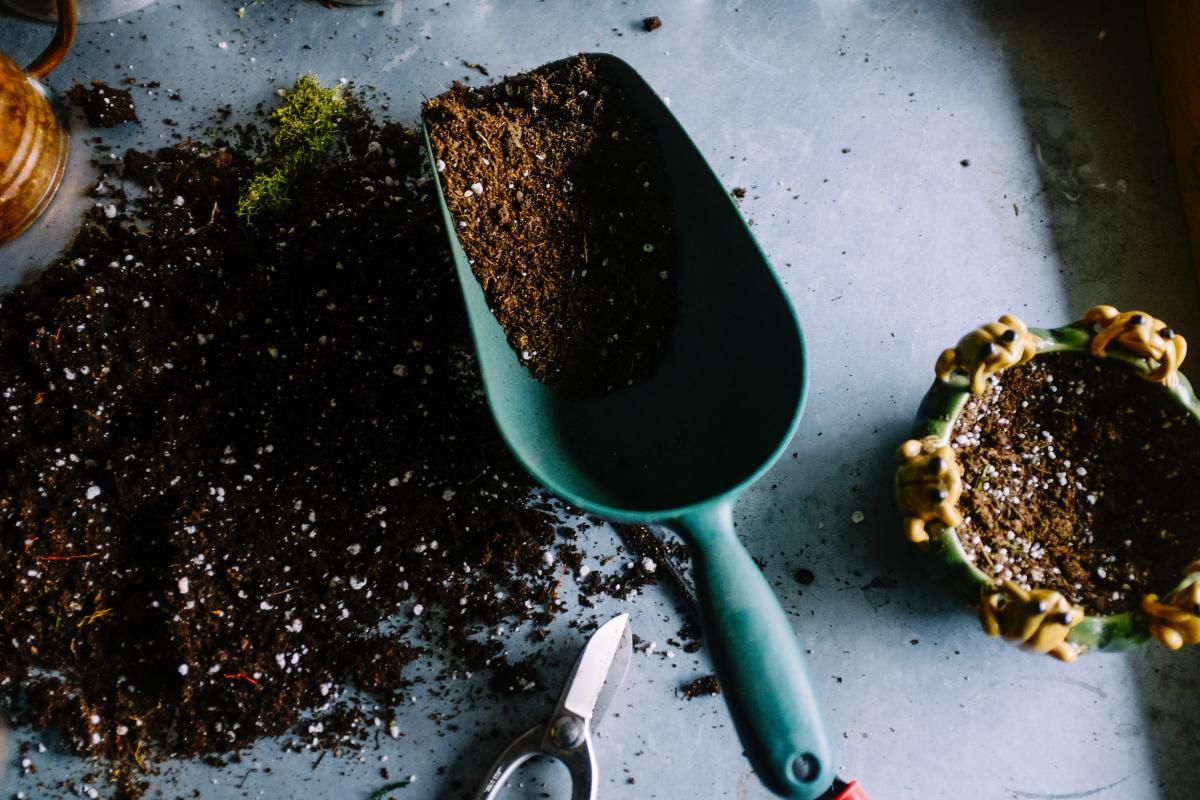 Garden Centers
Ashcombe's expansive greenhouse, garden, floral center, and produce and food sections are a must-stop location year-round, but particularly in the warmer months. Stock up on garden supplies and plants; shop for home items such as dried floral arrangements, framed prints, candles, and pampering soaps and lotions; enjoy a to-go meal from their cafe; or purchase gourmet seasonal foods, baked goods, and specialty items. Whether you have a green thumb, are just starting your first garden, or are looking for a creative outlet to express your love of gardening, Ashcombe offers a variety of year-round classes and workshops. Read more about Aschombe. Address: 906 West Grantham Rd, Mechanicsburg
In business for over 50 years, this family-run gardening center specializes in dwarf evergreens, perennials, annuals, and herbs. With over 1,500 kinds of perennials and everything you need for a successful growing season, stop by Highland Gardens for expert advice before starting your picturesque outdoor garden. Address: 423 South 18th St, Camp Hill
Maplewood in Shippensburg is a produce market and greenhouse selling vegetables, melons, berries, tree fruit, pumpkins, deli items, preserves, cider, eggs, dairy products, baked goods, honey, flowers, herbs, bedding plants, country decor, and bulk foods. You will find it all at this one-stop shop, including a dine-in restaurant serving fresh food for breakfast and lunch. Conveniently located off Interstate 81. Address: 8564 Old Scotland Rd, Shippensburg
Oak Grove Farms operates a farm and country store offering fresh produce, baked goods made fresh daily, homemade bread and soups, dairy products, 50 types of homemade jams and jellies, as well as hanging baskets, bedding plants, and vegetable plants. Check the harvest schedule on their website for pick-your-own peas, raspberries, and strawberries. They also offer a CSA (Community Supported Agriculture) program, allowing members to share in the bounty. Address: 846 Fisher Rd, Mechanicsburg
Paulus Farm Market's open-air facility offers a selection of plants, gardening supplies, and hanging baskets that are ideal for the growing season. Enjoy a variety of fresh fruits & vegetables, deli items, baked goods, and locally-raised beef. The kids will love the year-round attractions at the farm park. U-pick strawberries are available in May and June, and u-pick pumpkins are available in the fall. Or brighten up your day with u-pick flowers from late June through September. Choose from a colorful mix of zinnias, snapdragons, sunflowers, and more!  Address: 1216 South York St, Mechanicsburg
Stauffers has what you need to create a beautiful outdoor oasis, including flowers, statues, fountains, trees, mulch, plants, patio furniture, pottery, and more. Or create a natural bird sanctuary in your backyard with their birding supplies, including houses, perches, baths, food, feeders, and more. Address: 51 Gettysburg Pike, Mechanicsburg
Farmers Markets
Find more fresh flowers, fruits, and vegetables at the collection of farmers' markets spread throughout Cumberland Valley. TIP: Double-check hours of operation. Many locations are open seasonally. 
If it's Wednesday, it must be Farmers on the Square day in downtown Carlisle. The market is open from 3 pm to 7 pm from May through October. The hours are 2 pm to 5 pm from November through April. With more than 20 vendors, you can find all your fresh food needs at this robust market, including brick-oven bread, pasture-raised meats, gluten-free bakery items, award-winning gourmet cheeses, seasonal produce, and more. Other treats include gourmet popcorn, locally-made hard ciders and wines, hot sauces, and guacamole. Address: Hanover & High Sts., Carlisle
Adams-Ricci Farmers Market features over ten vendors selling fresh homegrown produce, farm-raised meat & poultry, homemade baked goods, honey, prepared foods, wine & more. Address: Adams-Ricci Community Park, Enola; Hours: Thursdays, 3 pm to 7 pm, from the third Thursday in May through the last Thursday in October.
Farmers Market on 4th in New Cumberland is a great way to start off your weekend. Vendors offer seasonal produce and flowers, plants and hanging baskets, organic jams and jellies, apple butter, cider, baked goods, and more. Address: 400 Bridge St., New Cumberland; Hours: Saturdays, 9 am to 1 pm, from the beginning of May through the end of October.
Vendors at this small market offer fresh, seasonal produce, canned goods, wine, bread, candy, flowers, dairy products, desserts, nuts, soaps & lotions, craft beer, and more. Farms must be located within a 90-mile radius of the market. Address: 180 Airport Rd., Shippensburg; Hours: Thursdays, 3:30 pm to 6:30 pm, from early May through mid-October.
You'll find locally grown produce, plants, and handcrafted items at this small market hosted by the John Graham Public Library. Address: 9 Parsonage St., Newville; Hours: Saturdays, 9 am to 12 pm from May through October.
The market features 10+ regular and guest vendors furthering the #ThriveHere promise by providing the community with access to fresh seasonal produce and foods, supporting greater well-being, and promoting healthy eating choices. Address: 2000 Chestnut St., Camp Hill; Hours: Tuesdays, 3 pm to 7 pm, from mid-May through mid-October.
Upon entering this expansive indoor market, the delicious scents that greet you will make your mouth water. Over 40 food vendors sell everything from meats and cheeses to homemade dog treats, fresh fruits and vegetables, gourmet coffee, baked goods, and soft pretzels. Lunch-to-go options include Mexican cuisine, crabcakes, sushi, pizza, and bbq. Upstairs, specialty shops sell gifts, jewelry, antiques, artwork, and more. Address: 900 Market St, Lemoyne; Hours: Friday from 8 am to 5 pm, and Saturday from 8 am to 2 pm.