Although located in the eastern part of the county, this area of Cumberland Valley is known as the West Shore. It consists of a series of interconnected small towns adjacent to the western border of the Susquehanna River, including Camp Hill, New Cumberland, Lemoyne, Wormleysburg, and Enola. (The Harrisburg area, across the river, is known as the East Shore.) Here are some curated suggestions to create a full-day itinerary, but there's plenty more to see and do. This area offers an array of activities that will appeal to all ages.
Dining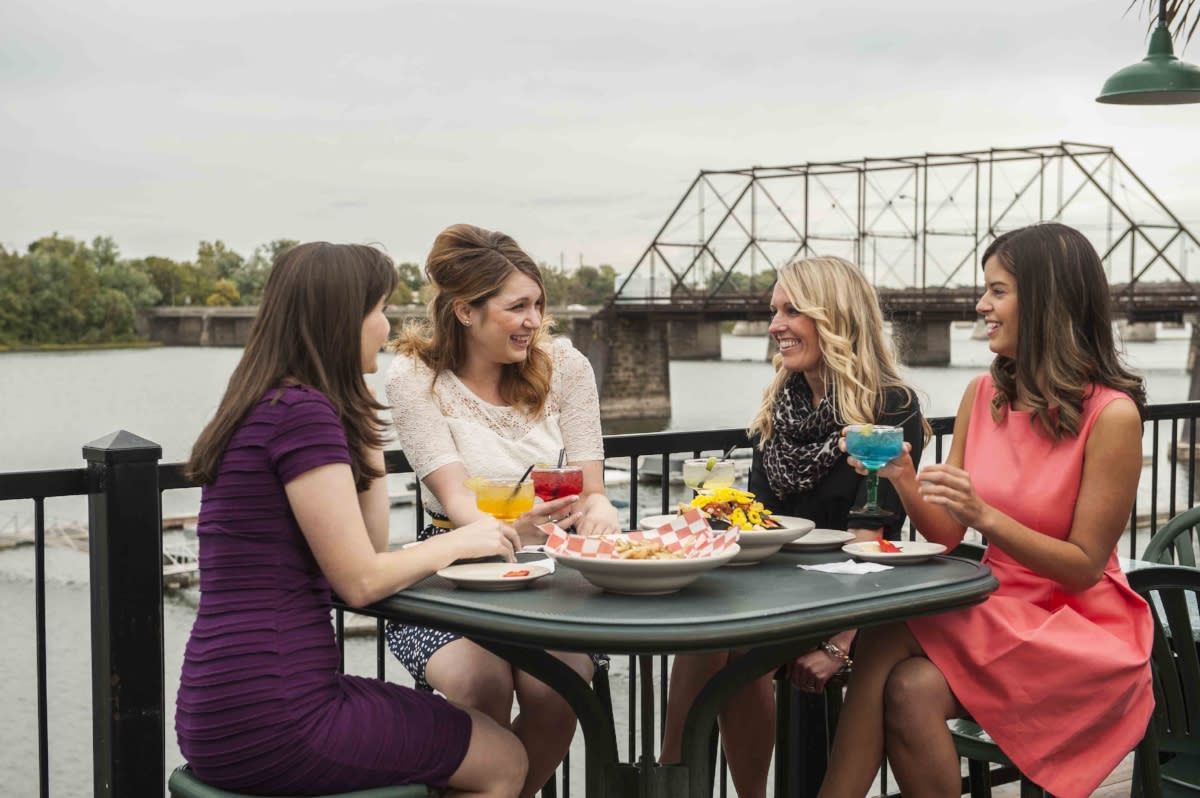 Culinary enthusiasts will be delighted by the West Shore's delectable dining options, ranging from comfort foods to creative cuisine. Here are some highlights but with over 70 locations to choose from, you'll find options to please every palate.
Savor breakfast and coffee at local favorites such as Brew Crumberland's Best (New Cumberland), Cornerstone Coffeehouse and Chef de Crepe (Camp Hill), and Valley Bistro (Enola), winner of the 2022 Cumberland Valley Meal Madness bracket. Pennsylvania Bakery in Camp Hill
Lunch options abound, with plenty of choices to please everyone's palate. Check out Isaac's Craft Kitchen & Brewery in Lemoyne, Market Café in Camp Hill, Neato Burrito (New Cumberland and Lemoyne), and The Pizza Grille (Lemoyne and Camp Hill).
For dinner, indulge in mouthwatering dishes while enjoying captivating views of the Susquehanna River and Harrisburg skyline at Dukes Bar & Grille, Dockside Willies, and Tequila Willies. The newly opened Wild Rabbit Pies & Pints in New Cumberland is a must-stop location for wood-fired pizzas paired with pints from Ever Grain Brewing Co. The Watershed Pub in downtown Camp Hill is housed in a carefully renovated 1830s building with abundant outdoor seating on the wraparound front porch. And Aura Mediterranean in Camp Hill provides a casual-upscale experience with a menu featuring a modern take on classic Mediterranean cuisine.
Shopping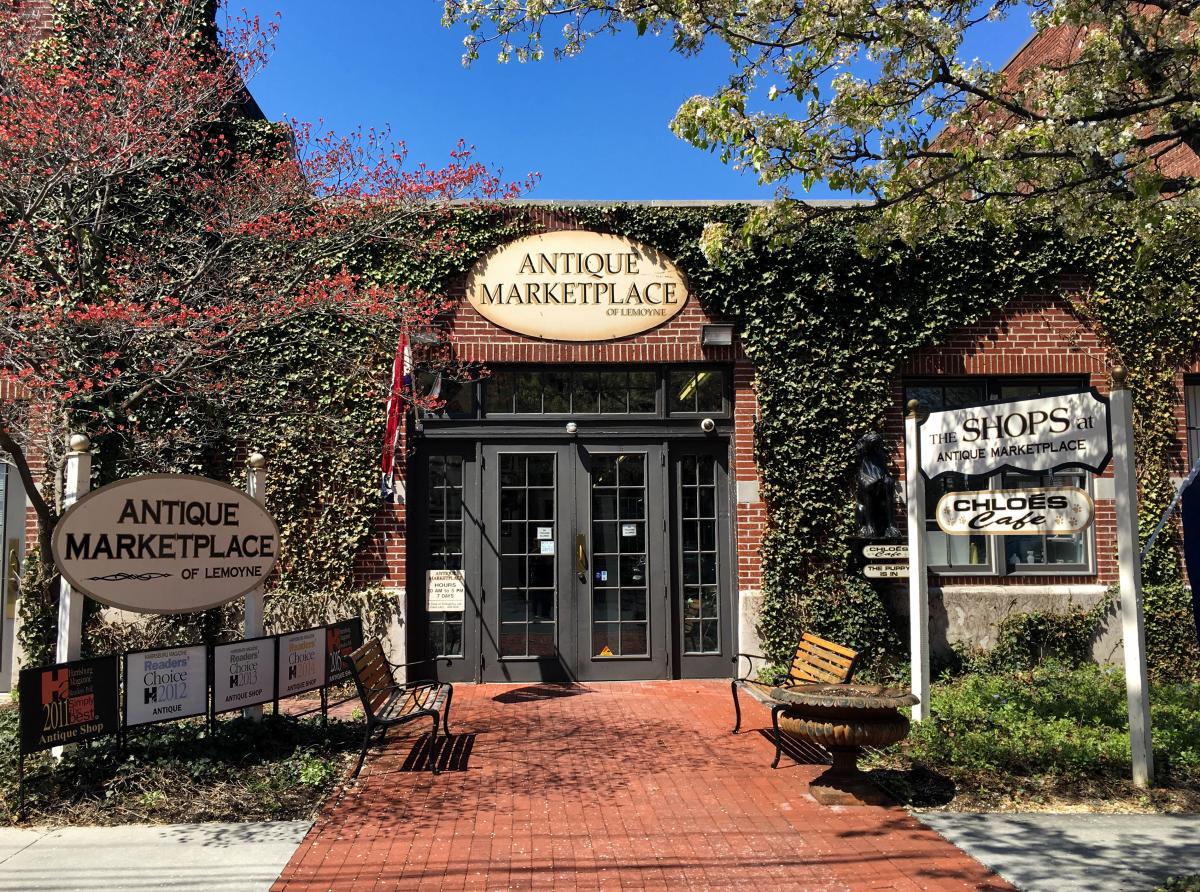 As you meander through the West Shore's small towns, you'll find charming shops featuring an enticing bounty of treasures, including jewelry, artwork, home décor, antiques, and more.
1801 Market Street is Camp Hill's newest shopping complex. Shop for gourmet food, culinary treats, loose teas, and specialty coffee at One Good Woman. Sift through fashion-forward designer clothing at Little Black Dress and designer footwear at Plum Bottom. Complete your ensemble with quality lingerie from Underneath It All. Show your home some love with upcycled furniture and more at Live in Color Boutique. Then treat yourself to delicious handcrafted French macarons at Sweet Velvet Macarons.
Nearby, browse the 57,000-square-foot Antique Marketplace of Lemoyne, the largest antique store in Cumberland Valley and boasts pre-1973 antiques from over 250 vendors.
Oxford Hall Celtic Shop in downtown New Cumberland is the perfect place to find a vast selection of Irish and Celtic imports. Down the street, Tickle My Senses sells one-of-a-kind pieces from over 120 artisans.
History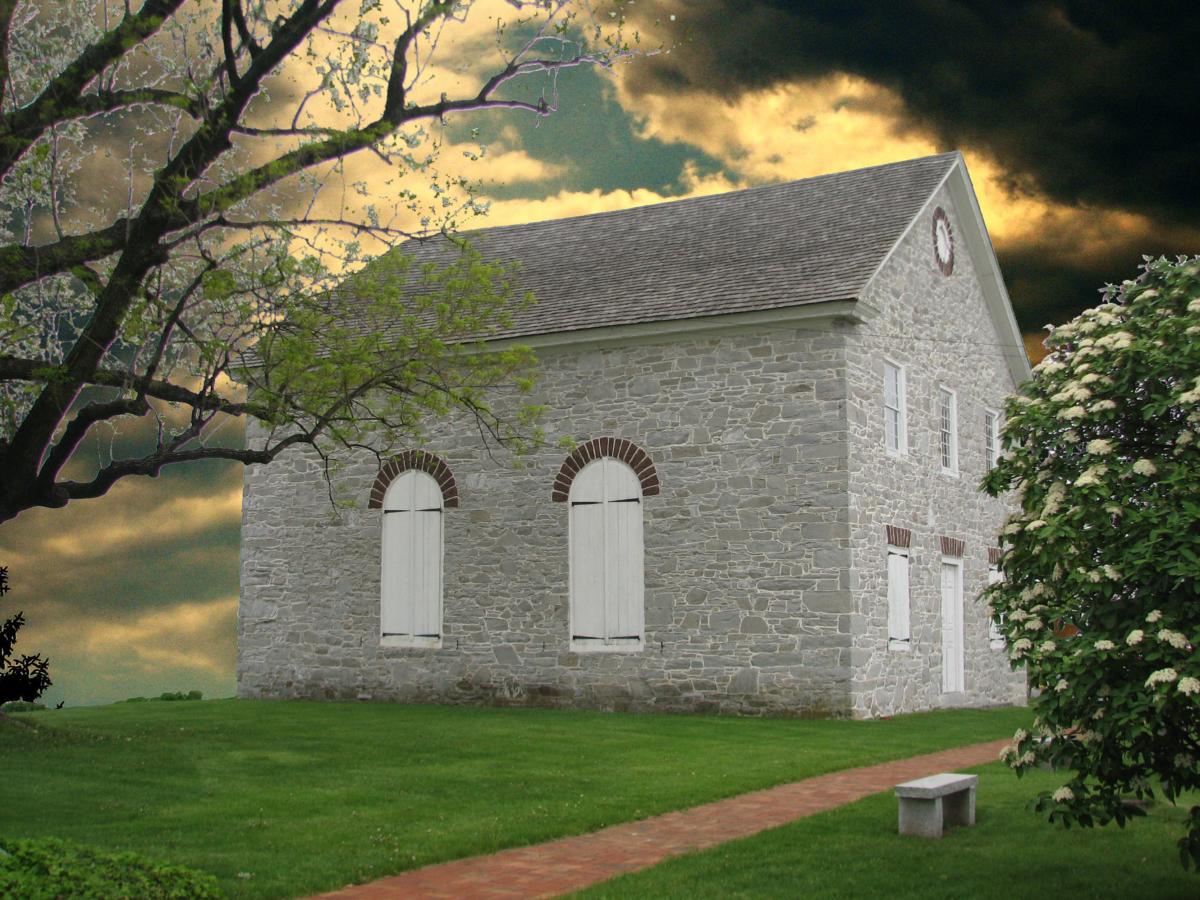 History enthusiasts will be captivated to learn about the significant role Cumberland Valley played in America's Civil War, culminating with the Confederate invasion of Pennsylvania in the summer of 1863. Southern troops passed through the valley, occupied communities, and skirmished with militia, with Camp Hill being the northernmost engagement of the Gettysburg campaign. Download the Civil War on the West Shore brochure and embark on a driving tour of historically significant sites, buildings, and monuments in Camp Hill, Lemoyne, and the surrounding area.
Outdoor Exploration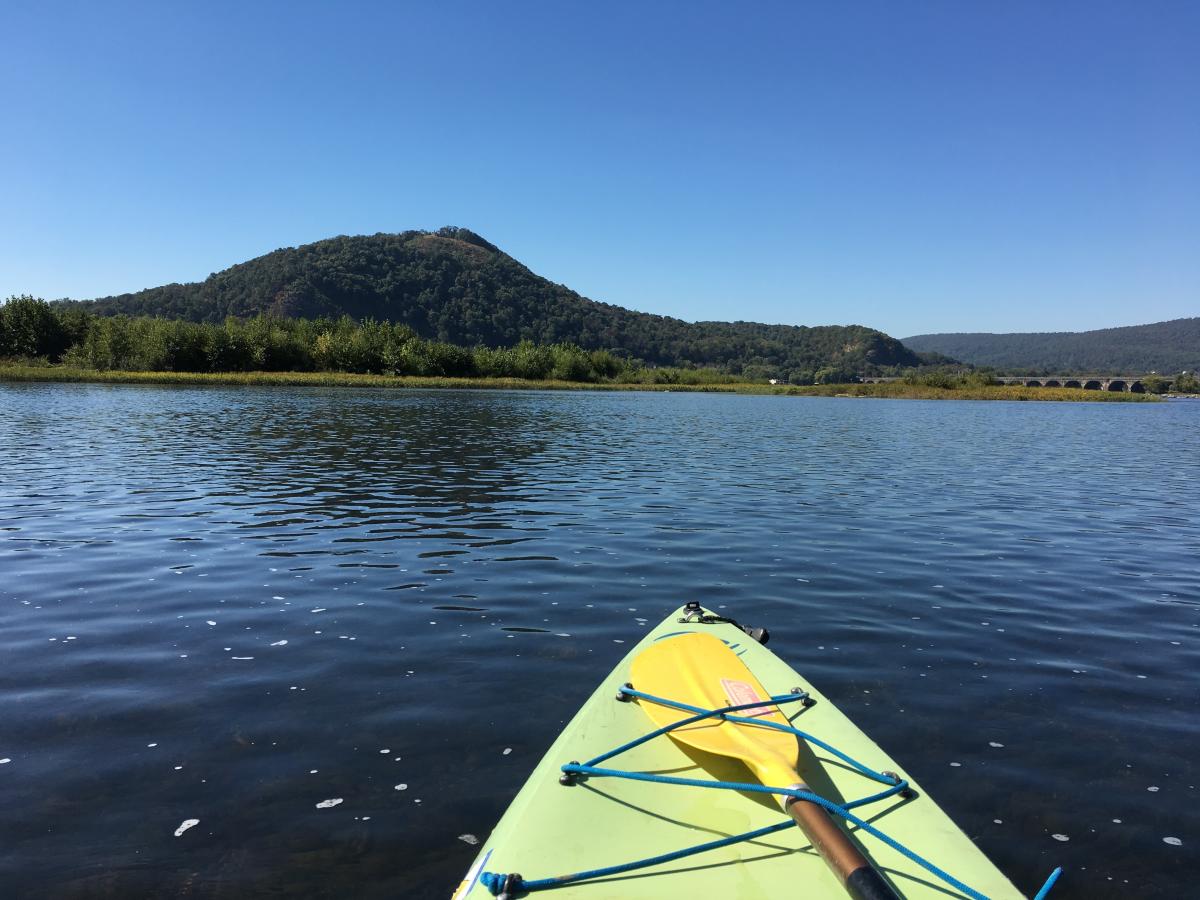 The West Shore is home to more than 20 community parks offering amenities such as walking trails, playgrounds, sports fields, and access to the Conodoguinet and Yellow Breeches Creeks for fishing, tubing, and boating.
Enjoy picturesque Negley Park in Lemoyne, offering spectacular views of the Harrisburg skyline and the Susquehanna River. The park is the perfect location for a family picnic.
For a unique adventure, rent a kayak, canoe, or SUP from Susquehanna Outfitters and explore the Susquehanna River or join a guided float to discover the scenic waterways of Cumberland Valley.
Farms & Markets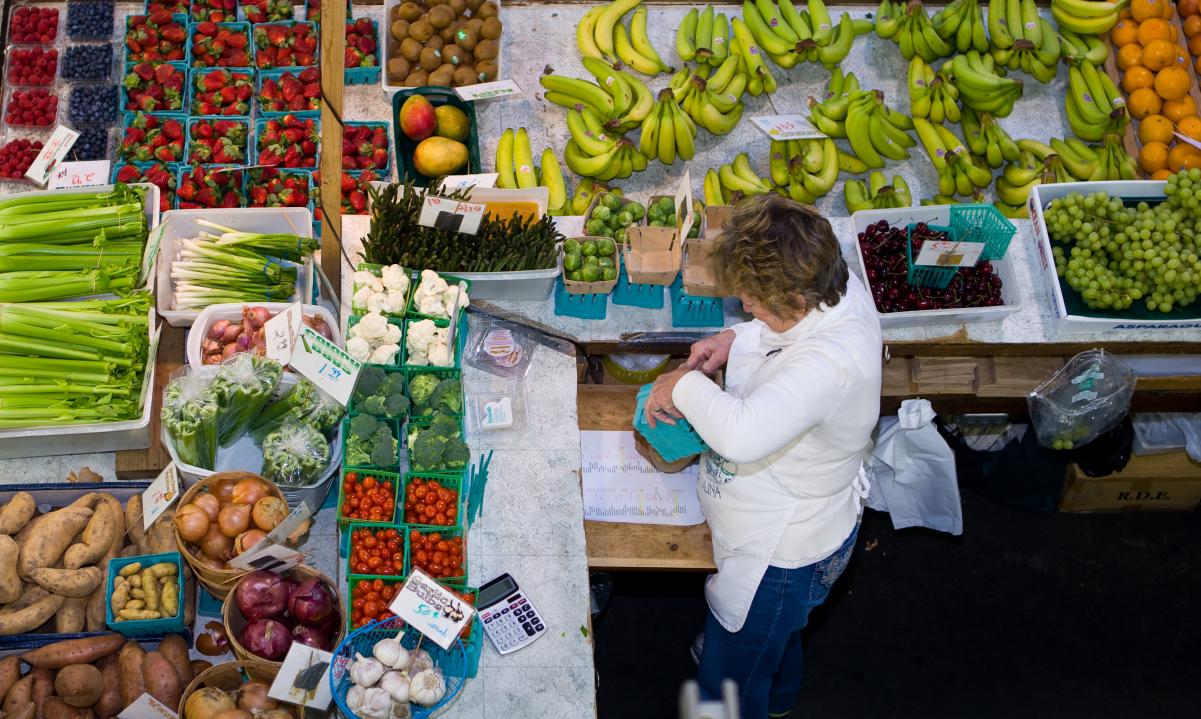 The West Shore is home to several seasonal farmers' markets. Market on Market in Camp Hill and Adams-Ricci Farmers' Market in Enola offer an opportunity to experience the region's agricultural bounty.
Stop by the West Shore Famers' Market in Lemoyne, where a plethora of vendors tempt your taste buds with fresh vegetables, fruits, seafood, meat, cheese, dried foods, candies, baked goods, and more. Upstairs, browse shops selling designer clothing, jewelry, gifts, books, and home décor.
Entertainment & Events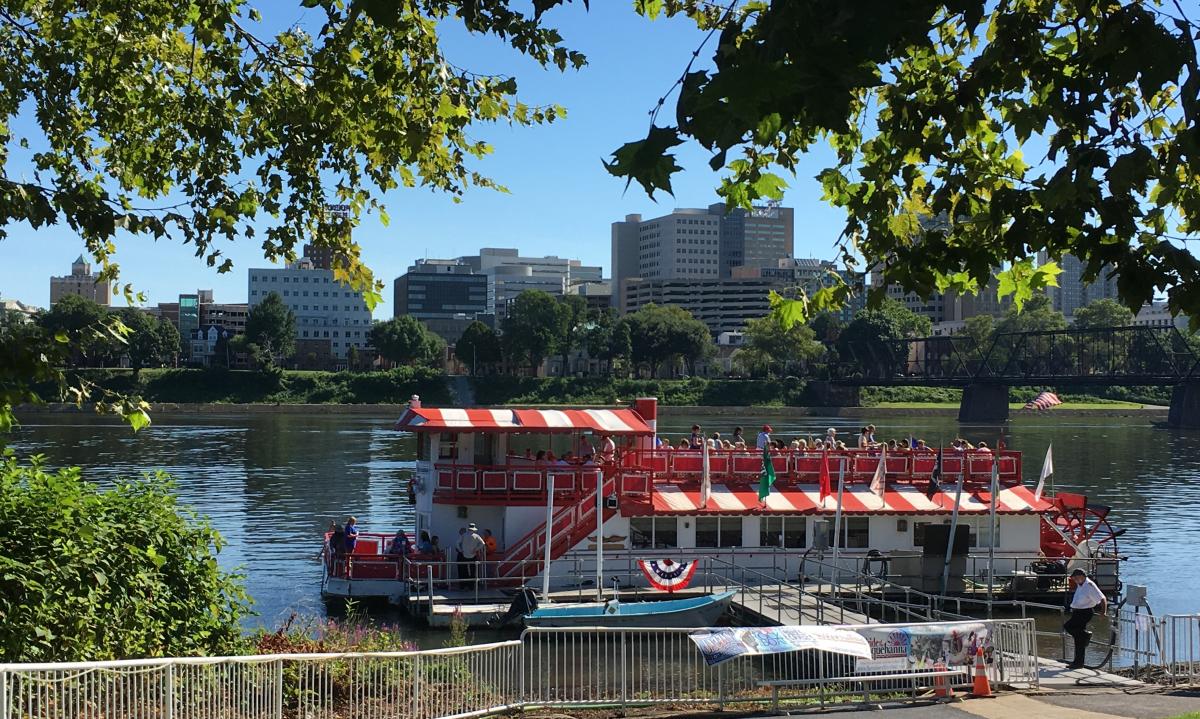 For a nostalgic movie night, head to the recently renovated West Shore Theatre in downtown New Cumberland. This hidden gem also serves as a performing arts venue, offering diverse entertainment, including concerts and small-scale theatrical productions.
The West Shore also has a plethora of family-friendly activities. Younger kids can play indoors at Monkey Joe's, a fun-filled inflatable play center in Camp Hill. Or enjoy an adrenaline-filled experience at Autobahn Indoor Speedway in Lemoyne, where you can race high-speed electric Italian pro-karts or practice your axe-throwing skills. Kids and adults alike can play over 200 video and arcade games and Dave & Busters in Camp Hill.
City Island offers outdoor fun for the entire family. This unique treasure, nestled in the middle of the Susquehanna River, between the West Shore and Harrisburg, has a carousel, mini-train, and mini-golf. It is also home to the Harrisburg Senators, a minor-league baseball team. The Pride of the Susquehanna Riverboat docks at City Island and runs seasonal daily cruises and specialty-themed cruises along the Susquehanna River. While the kids are having fun, adults can relax at the Harrisburg Beach Club, where spectacular views of the river and the Harrisburg skyline are accompanied by spirits, beer, wine, or cocktails.