Cumberland Valley might be a go-to spot for outdoor adventures, but don't leave without exploring the downtown areas of Mechanicsburg, Carlisle, and Camp Hill. From specialty shops and art galleries to historical museums, Cumberland Valley is the perfect place to tap your deep interest in history, indulge your artistic side, or flex your shopping muscles. Our welcoming storefronts -- combined with great customer service and Cumberland Valley's hometown friendliness -- will remind you of the joys to travel and make your #WeekendEasy excursion one to remember.
Explore the Shops, Galleries & Restaurants of Downtown Carlisle
Whether you're eager to window shop or gallery hop, there's something for every taste and temperament in historic downtown Carlisle.
In the mood for some antique shopping? From signed first-edition books to Tiffany lamps, there's something for every preference and price point. Antiques on Hanover is a good starting point. Throughout the 7,000-square-foot store, you'll notice a definite emphasis on the 1820s to 1920s formal furniture. For a bit of everything, try Bedford Street Antiques, with 24,000 sq. ft. of space displaying antiques from over 100 vendors.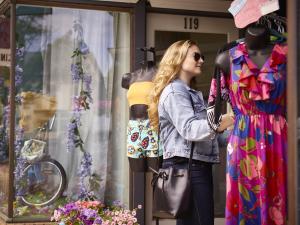 The bargain-hunting doesn't end there, with numerous downtown and nearby antique stores. Start your day at the Northgate Antique Mall, which features vintage collectibles like coins, glass, and jewelry from more than 70 vendors. Then head to the Carlisle Antique Mall, housed in a recently-restored 1920's building. You'll spend hours exploring the abundance of items in this 35,000-square-foot space. View the full list here
Art fans, take note: Carlisle is home to several galleries featuring art across all types of mediums. The Carlisle Arts Learning Center, The Garden Gallery, and Nancy Stamm's Galleria all offer hand-crafted items and a variety of artwork by local artists. The American Artisan Gallery, located on Hanover Street, is a go-to spot for viewing ceramics, glass, jewelry, and fine art. Hidden off the beaten path, Earth Artisan & Outfitter specializes in earth-based and nature-inspired fine art & photography. This small shop is big on connecting people to the planet and to each other and is well worth a visit.
You can also find the crossroads of art, fashion, and food all along the downtown streets of Carlisle. Find trendy clothing and accessories at stores like the clothesVine, Miss Ruth's Time Bomb, Pat Craig Studios, Marjorie's Gems, and Sanctuary Boutique, and other unique items at History on High,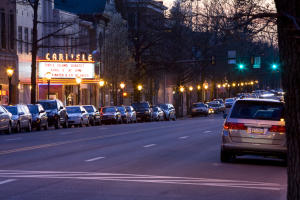 Whistlestop Bookshop, Georgie Lou's Retro Candy, and Gilded Door Pantry.
Stay for dinner and select from 20 restaurants in downtown Carlisle featuring worldwide flavors, including Indian, Japanese, Mexican, English, Belgian, and more.
After dinner, end your day with a live concert, a compelling theatrical performance, or a thought-provoking movie at the historic Art Deco Carlisle Theatre, which has been entertaining residents and visitors since 1939. 
Or, add to the magic of your evening with a stop at Grand Illusion Hard Cider. They now have two Escape Rooms located on the third floor of their building. Combined with Grand Illusion's delicious ciders and delectable food, the Escape Rooms provide the perfect way to spend an evening with friends or family. 
Brush Up on Your History in Downtown Mechanicsburg
While downtown Mechanicsburg is home to many shops and restaurants, the main appeal comes from historical experiences and architecture.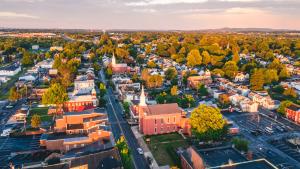 Start your day at Dalicia Ristorante & Bakery, which offers tasty dining options, including European-style cuisine and pastries.
Now you are ready for a visit to the Mechanicsburg Museum. As you tour a cluster of historic buildings that date back to the 1800s, you'll learn how Cumberland Valley has changed over the years. Conveniently, the museum is headquartered at the Passenger Station, where you can view the preserved 1867 Cumberland Valley Railroad.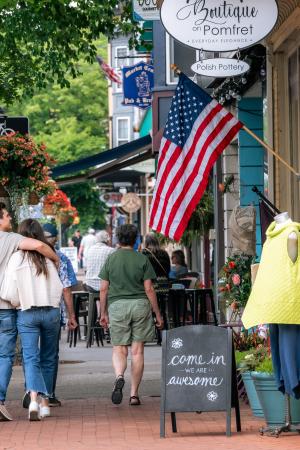 Then, swing by the Stationmaster's House to look at what it was like to live in 19th-century Mechanicsburg. Built in 1866 and listed on the National Register of Historic Places, this preserved home was originally built for George Zacharias, stationmaster at the time.
Also preserved by the Mechanicsburg Museum Association is the Frankenberger Tavern. The once-operating tavern dates back to 1801. The Museum and its building operate with limited hours. Please be sure to check their website for the latest updates before visiting.
When you are ready for dinner, try authentic Greek cuisine at Hellenic Kouzina or sample sushi at Kanagawa.
If you're in a shopping mood, stroll downtown and pop in and out of artisan and specialty shops, including Civil War & More, The Rosemary House, RecordSmith, Glitz Soap Co., and a selection of home décor and antique stores.
Specialty Shops in Downtown Camp Hill
With women's boutiques and salons, Camp Hill is the perfect place for a relaxing getaway. The quaint town makes for an easy-to-walk loop to hit all the hotspots.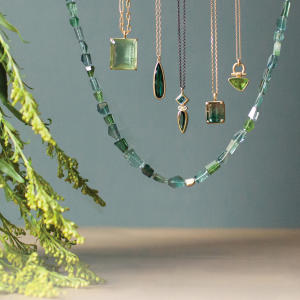 Kick off your getaway weekend with some shopping. For a timeless ensemble, pop into Little Black Dress and sift through sophisticated yet understated women's clothing that is both comfortable and chic. When it's time to pick out the final accessory, Meeka Fine Jewelry has custom-made jewelry designed by local artisans. Stop by One Good Woman for a vast selection of coffees, teas, gifts, and home décor. Blooms by Vickrey is way more than a flower shop with a boutique showroom full of home décor.
With so much shopping, you're bound to work up an appetite. Satisfy your sweet tooth at Pennsylvania Bakery—a full-line bakery selling decadent cakes, cupcakes, cheesecakes, and more. Order a cup of Joe at Cornerstone Coffeehouse for a late afternoon caffeine boost, chow down on a healthy salad or hearty sandwich, or cool down with some ice cream. There's even an outdoor patio to take in the nice weather. You can also grab an authentic dinner at Dolce Vita Italian Restaurant, Cedars Restaurant featuring Lebanese fare, and The Watershed Pub, focusing on sustainably sourced seafood from the Chesapeake Bay watershed.
End your day with a relaxing spa or salon service at Dissolve Float Spa, Beyond Beauty, or the variety of other salons in town.
Lodging
Search more than 70 lodging options for comfortable accommodations that fit every style and budget. From intimate B&Bs to conveniently located hotels that put you in the center of the action, you can relax and unwind in between your downtown excursions.