Founded in the early 1800s, Mechanicsburg draws its name from a settlement of skilled mechanics who made and repaired Conestoga wagons. The Cumberland Valley Railroad played a vital role in the town's development, and its influence can still be seen today in the well-preserved buildings cared for by the Mechanicsburg Museum Association. The downtown and the surrounding area offer local shopping, dining, a community theatre, and more. Toward Carlisle Pike, you'll discover big box shopping and chain restaurants mixed with locally owned and operated businesses.
Here are some curated suggestions to create a full-day itinerary, but there's plenty more to see and do in Mechanicsburg. Click here to learn more about this charming town.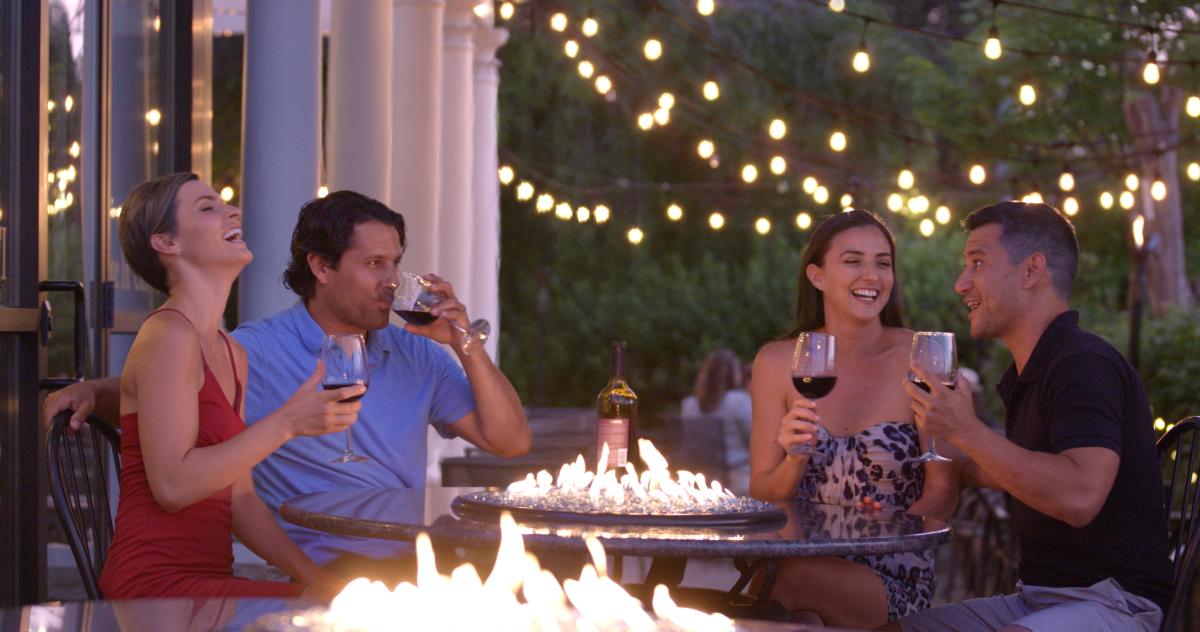 When dining in Mechanicsburg, there are plenty of options to satisfy your cravings. Gather your friends and family for award-winning pizza and subs at Mechanicsburg's first and oldest pizza shop. Jo Jo's Pizza & Pasta has been family-owned for 50 years, and they still bake their bread from scratch every day. They also have a second location in Upper Allen Township.
Coffee and pastry lovers can find everything they're looking for at Dalicia Ristorante & Bakery and Denim Coffee. Venture just outside of downtown to enjoy Down to Earth Café and the Cracked Pot Coffee Shop, where you can sip your coffee while relaxing on the building's wraparound porch.
Delight your taste buds with authentic Greek cuisine at Hellenic Kouzina Greek Café, where you can choose to dine indoors or savor your meal alfresco in the lovely courtyard.
Celebrating 120 years in downtown Mechanicsburg, Rakestraw's serves up a rotating selection of 32 delectable hand-dipped flavors. Much newer to the ice cream scene but providing an equally delicious experience, Urban Churn, a craft creamery on the Carlisle Pike, uses all-natural products, local produce, and multicultural ingredients to churn unique ice cream flavors in small batches via hand-built Amish churns with an electric motor. (NOTE: Urban Churn also has a location in Carlisle.)
Mechanicsburg is also home to the corporate headquarters and flagship store of the thriving Duck Donuts franchise, with more than 120 national and international locations. Create your own combo or choose from a seasonal selection of warm, delicious, made-to-order donuts.
Other dessert options include notable chains such as Crumbl Cookies, Nothing Bundt Cakes, and Mr. Sticky's.
Shopping
Shopping in Mechanicsburg promises a diverse and unique experience. Downtown stores such as Civil War & More, Bewitching Moon, and RecordSmith beckon with their individual charm. The Rosemary House, one of America's oldest herb shops, has an extensive events calendar of workshops, classes, teas (held next door at Sweet Remembrances), and special events, including the Pennsylvania Tea Festival and the annual Fairy Festival.
Venture a bit further outside of downtown to discover locally-owned gems such as the Mechanicsburg Mystery Bookshop, Glitz Soap Co. (with a second location in Carlisle), Brain Vessel, Simply Flavorful, and Three Little Birds Boutique. Additionally, Carlisle Pike is home to big box retailers like REI and Hobby Lobby.
History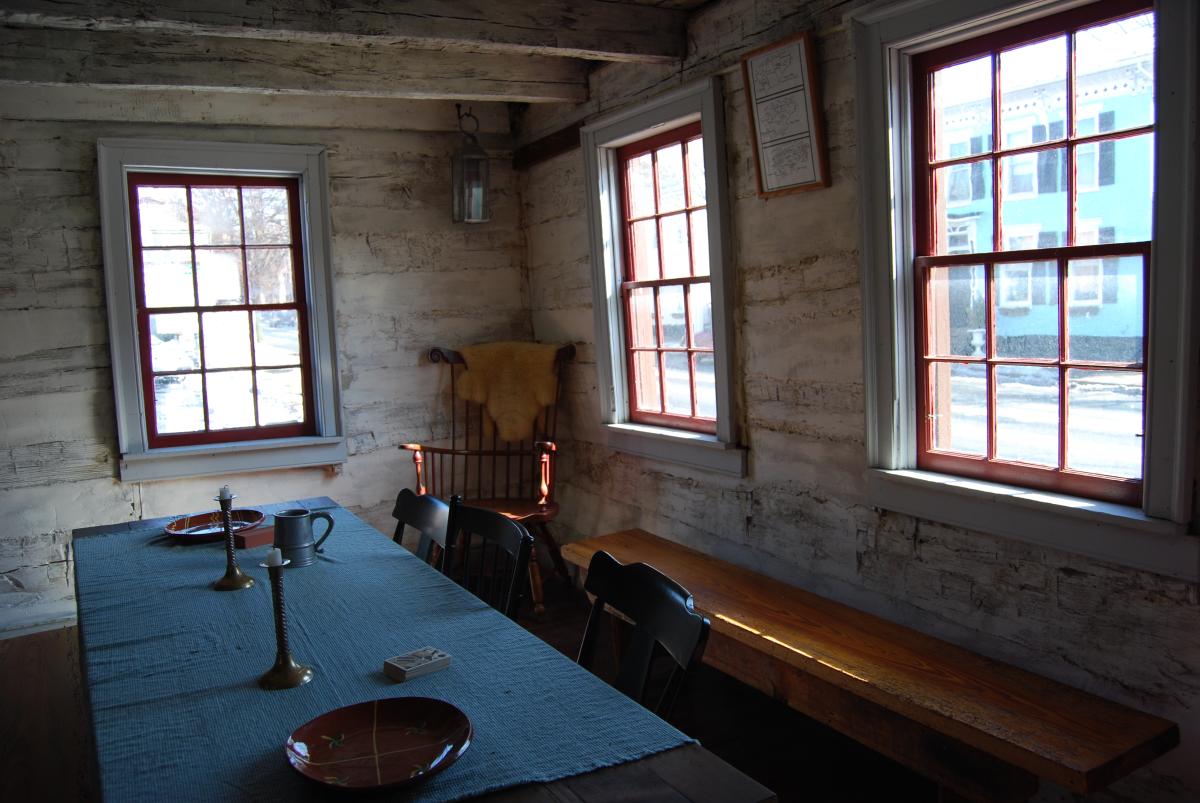 The Mechanicsburg Museum Association preserves four buildings from the 1800s, remnants of the Cumberland Valley Railroad, including the 1899 Washington Street Station, the 1866 Stationmaster's House, the 1886 Freight Station, and the 1867 Passenger Station. Adding to the historical charm is the 1801 Frankenberger Tavern, believed to be Mechanicsburg's oldest building.
Just a short drive from downtown Mechanicsburg, the Rolls Royce Foundation & Museum is truly a hidden gem. Considered America's largest research center and museum for Rolls Royce and Bentley motor cars, guests here enjoy a hands-on experience as they open doors and check out the interior of the vehicles to appreciate the quality craftsmanship.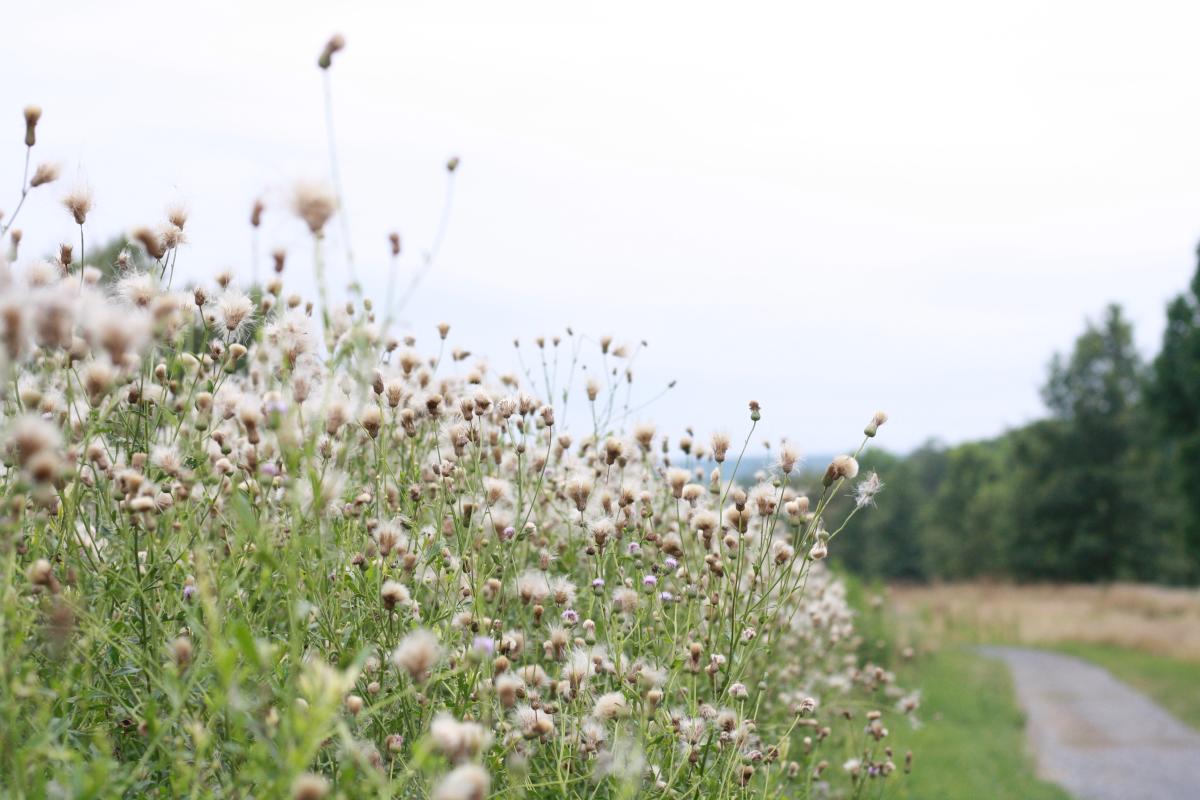 Outdoor enthusiasts will find plenty to explore in the greater Mechanicsburg area, boasting over 20 community parks featuring amenities such as playgrounds, walking trails, and access to the Yellow Breeches and Conodoguinet Creeks. Notable highlights include Willow Mill Park and Lower Allen Community Park. Additionally, hiking opportunities are available at the Trails & Trees Environmental Center and the Vincent DiFilippo Nature Preserve.
Farms & Markets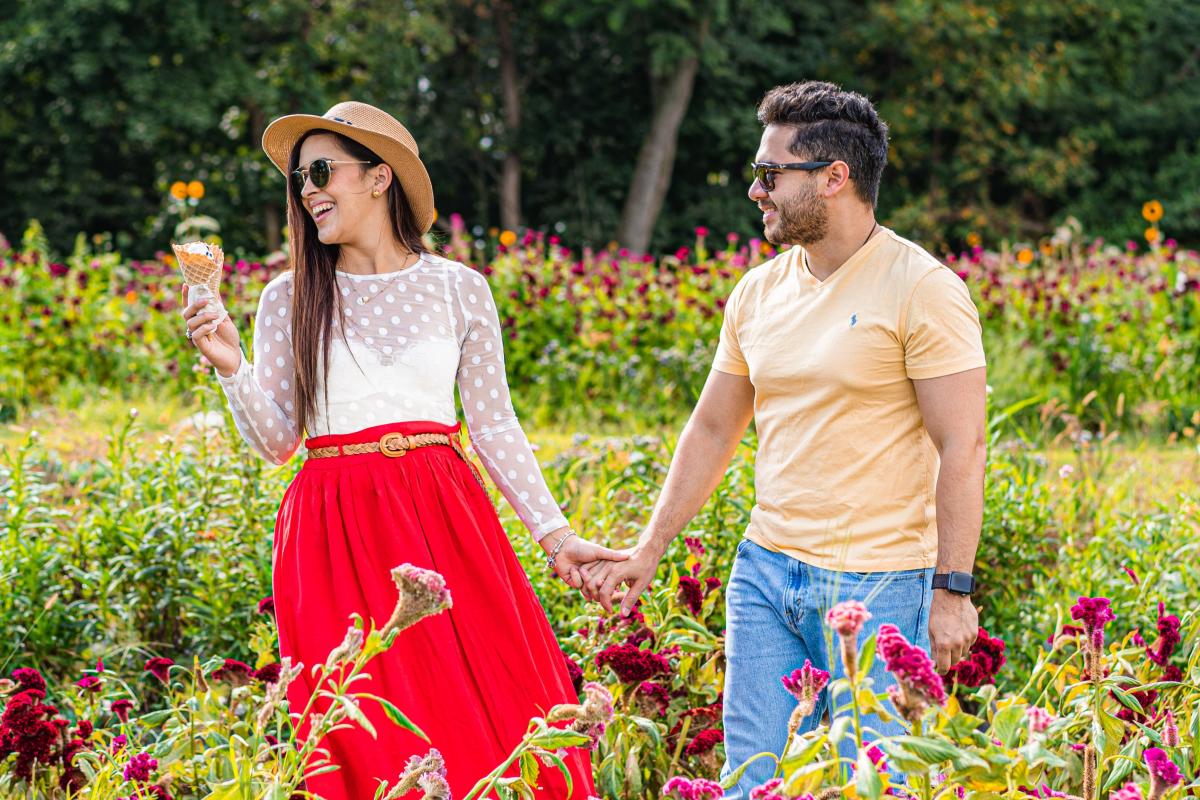 Farms and markets in Mechanicsburg offer a chance to enjoy the bounty of each season. Paulus Farm Market, located a few blocks from downtown, provides four seasons of family fun. Seasonal activities include a greenhouse, petting zoo, farm park, u-pick flowers, ice-cream truck, pumpkin picking, and a stand featuring a variety of fresh food. The Country Farm Store at Oak Grove Farms sells local fruit and produce, including homegrown specialties such as strawberries, sweet corn, cantaloupes, and watermelons. You'll also find bread, soups, baked goods, dairy products, and over 50 varieties of homemade jams and jellies. The farm offers u-pick flowers, strawberries, sugar peas, and pod peas in season.
Talking Breads, an open-concept farm bakery and flour mill, tantalizes taste buds with Old World European bread, baked goods, fresh-pressed juices, coffee, dairy, flowers, charcuterie, and more. The loaves of bread are crafted from fresh flour milled onsite weekly with an Austrian stone flour mill. 
Celebrating 60 years in 2022, Ashcombe Farm & Greenhouses has blossomed from a small roadside stand into an independent garden center with greenhouses, a gift shop and floral area, baked goods, produce, gourmet foods, a café, and more. They also host numerous hands-on classes for adults and children.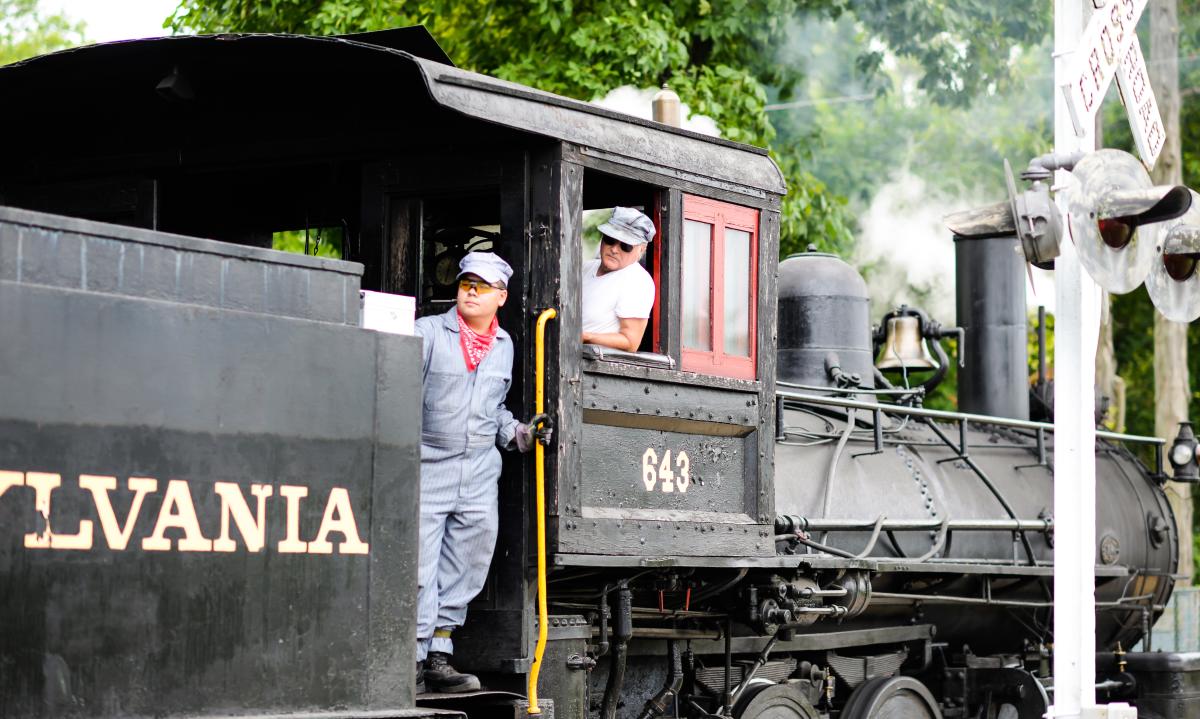 Entertainment and events in Mechanicsburg are vibrant and diverse. Jubilee Day, held on the third Thursday of June, is the largest, longest-running one-day street fair on the East Coast, attracting up to 70,000 attendees. This annual event, held along the streets of downtown Mechanicsburg, features more than 325 vendors offering food, games, arts & crafts, business information, retail products, and more. There is a Children's Area with activities for the very young and live entertainment on two stages. Other notable events include the Earth Day Festival, held every April, and the Art & Wine Walk.
Little Theatre of Mechanicsburg is an all-volunteer community theatre that has been putting on plays and musicals in a renovated 1863 one-room schoolhouse for over 70 years.
For a fun and creative night out, try candle-making at The Gleeful Candle Co. or a hands-on, DIY workshop at Board & Brush, both located downtown. Little ones will enjoy decorating their cupcakes at Jubilee Cake Studio on Carlisle Pike. You'll also find SkyZone Indoor Trampoline Park in the same shopping complex.
The Williams Grove Historical Steam Engine Association hosts various events throughout the year at their 90-acre facility, including a weekly Farmer's Flea Market (Sunday mornings), a spring show in May, and their annual Steam Show in August.
Race enthusiasts have been enjoying dirt track racing at Williams Grove Speedway since 1939. Races are held every Friday night from March through October.