The historic town of Carlisle is noted for its restored architecture and tree-lined streets–once graced by George Washington, Molly Pitcher, and other iconic figures from early America. Recently voted as the #4 Best Historic Small Town by USA Today, Carlisle boasts a rich history and a thriving downtown area. Immerse yourself in the charm of this small town, which features a restored Art Deco theatre built in 1939. Indulge in culinary delights from around the world and quench your thirst with craft beverages. And explore an eclectic mix of shops that add to the town's unique character. Carlisle is also home to Carlisle Events, a renowned host of collector automotive events since 1974.
Here are some curated suggestions to create a full-day itinerary, but there's plenty more to see and do in Carlisle. Click here to learn more about this college town, home to Dickinson College, Penn State Dickinson School of Law, and the U.S. Army War College.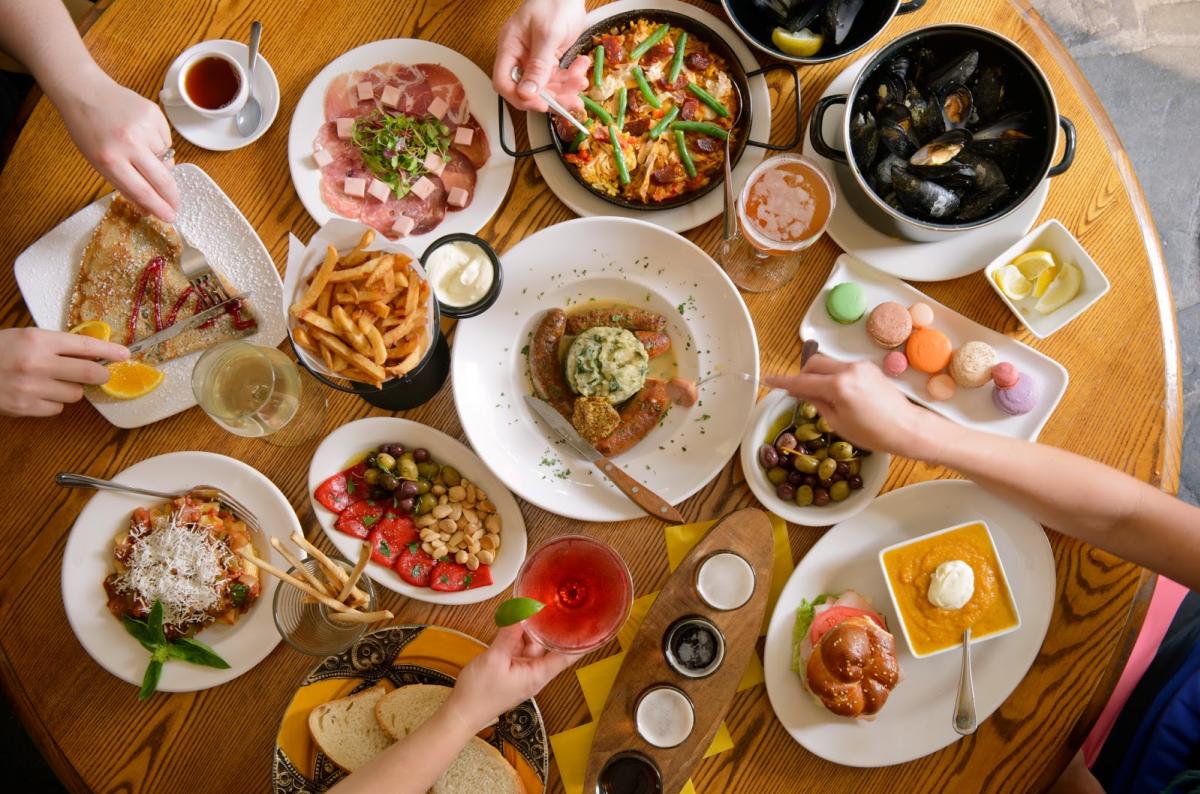 Introduce your palate to a variety of delicious culinary styles from around the globe at restaurants all located within a few short blocks of each other in historic downtown Carlisle. Here are some notable highlights to begin your gastronomic adventure:
Don't miss out on local favorites like Fay's Country Kitchen for a delightful breakfast, Denim Coffee for your caffeine fix, and Market Cross Pub & North Hanover Grille for a satisfying lunch or dinner. Make sure to visit the Hamilton Restaurant, famous for its Hot-Chee dog and winner of the 2023 Cumberland Valley Meal Madness bracket.
And for dessert lovers, Massey's Frozen Custard, Leo's Ice Cream, and Dough & Arrows are must-visit spots for ice cream. Indulge in delectable French macrons and baked goods at Helena's Café & Creperie.
Downtown also features a thriving craft beverage scene with locations such as Hook & Flask Still Works, Grand Illusion Hard Cider, Back Porch Brewing, Molly Pitcher Brewing Co., and The Vegetable Hunter. Take advantage of Carlisle's open container ordinance and enjoy beer, wine, or spirits while strolling through downtown.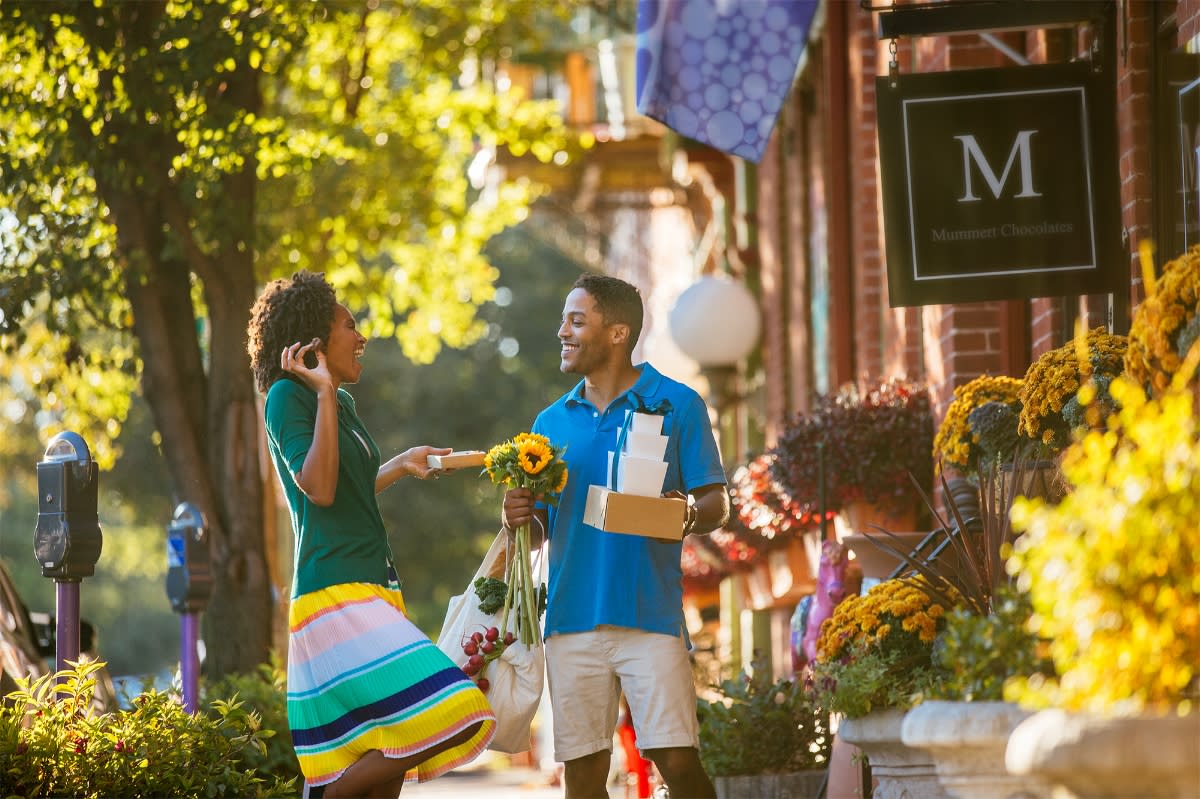 When it comes to shopping, downtown Carlisle offers a treasure trove of options.
Delve into the 35,000-square-foot Carlisle Antique Mall, housed in a meticulously restored 1920s building, where you can spend hours discovering unique finds.
Explore various galleries showcasing handcrafted items and artwork by local artists, such as the Carlisle Arts Learning Center, The Garden Gallery, Nancy Stamm's Galleria, and Earth Artisan & Outfitter, specializing in nature-inspired fine art and photography.
Fashion enthusiasts can find trendy clothing and accessories at the clothesVine, Sanctuary Boutique, and Boutique on Pomfret. Miss Ruth's Time Bomb is a haven for vintage fashion lovers, while Marjorie's Gems offers exquisite vintage jewelry.
Treat yourself to delectable goodies at Georgie Lou's Retro Candy, Gilded Door Pantry, Mummert Chocolates, and Exquisite Chocolates. For all your cooking needs, The Kitchen Shoppe, located a short drive from downtown, is a gourmet superstore with over 20,000 items and more than 200 cooking classes throughout the year.
Additionally, you'll find the perfect treasures as you explore unique shops such as Whistlestop Bookshop, History on High, Carlisle Creative Vibes, Glitz Soap Co., the greatest gift, No Common Scents, and Pat Craig Studios, among others.
A visit to Meadowbrooke Gourds, just 20 minutes from downtown Carlisle, is well worth your time. Nestled in a picturesque 200-acre farm at the foot of the Blue Mountains, it is the largest gourd manufacturer in the country. The showroom floor changes with the seasons, showcasing over 250 products. Take part in special weekend events and even enjoy gourd painting classes.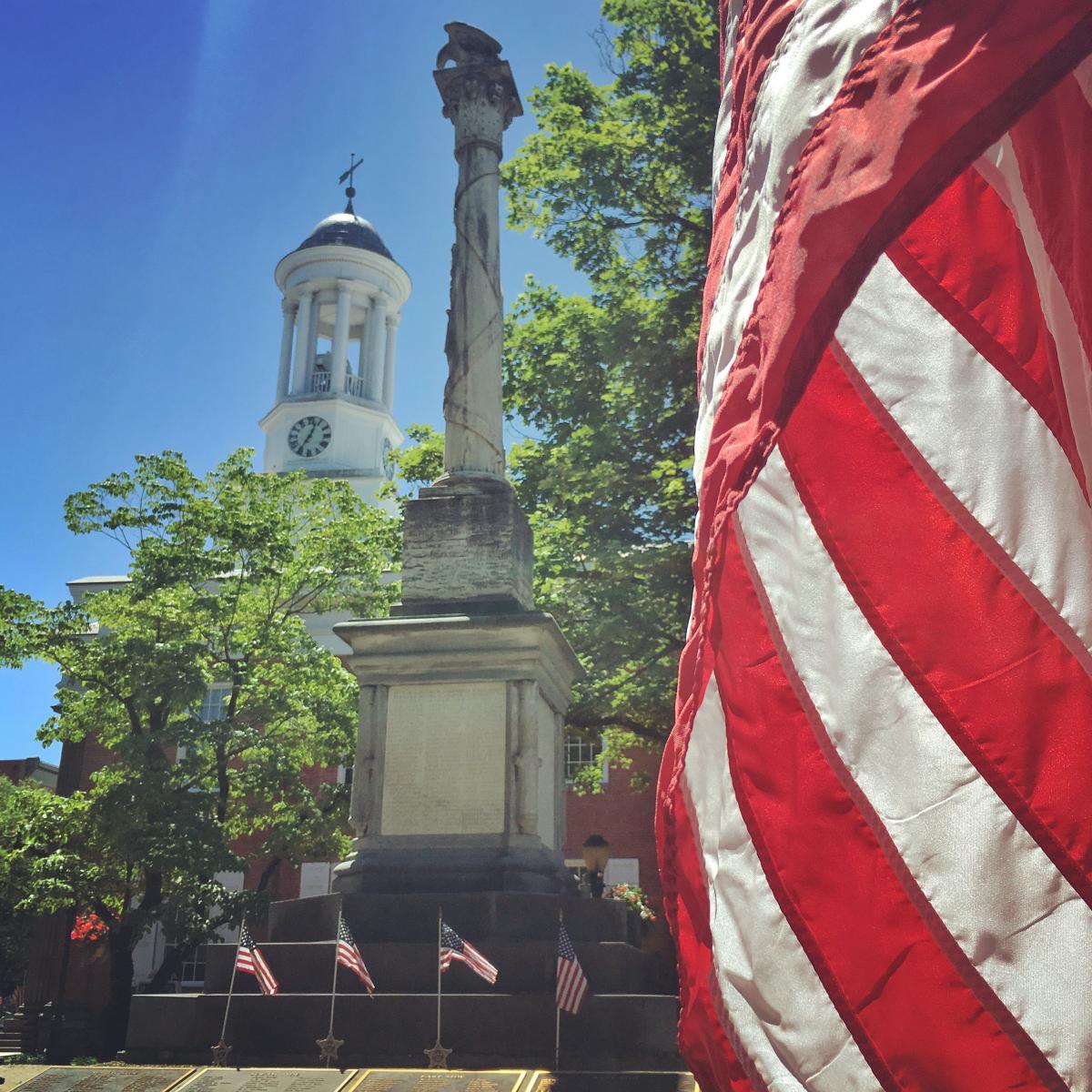 If history is your passion, Carlisle offers landmarks such as the U.S. Army Heritage & Education Center, the Cumberland County Historical Society, and several self-guided walking tours that provide deeper insights into the town's rich history. The free attractions are ideal for learning more about your new home.
Don't forget to take a walk through the Old Public Graveyard, one of the seven original public graveyards in colonial Pennsylvania, where you can pay homage to veterans from the Revolutionary War through the Korean War. You'll also find the grave and statue of Molly Pitcher, also known as May Hays McCauly, a Revolutionary War heroine. After your visit, enjoy dinner and drinks at Molly Pitcher Brewing Co, just a few blocks away.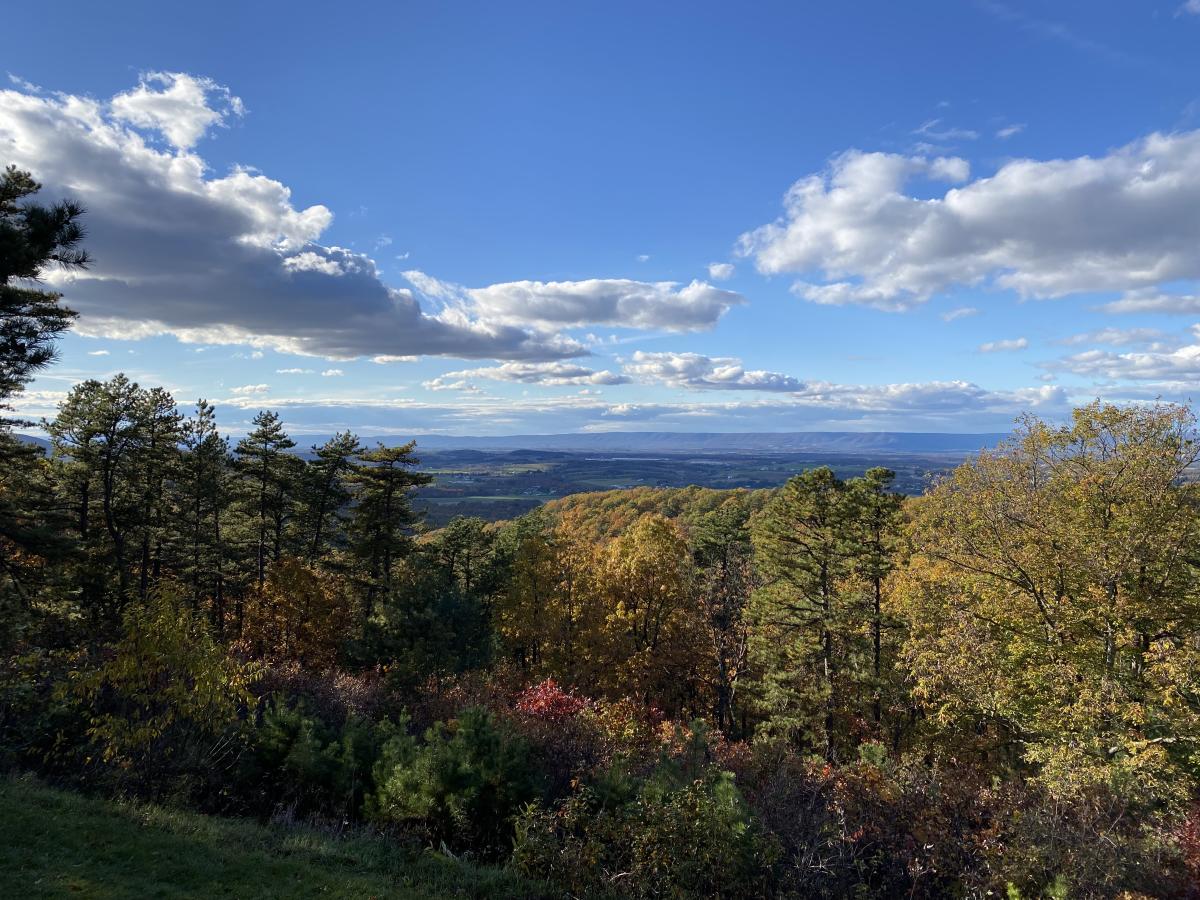 For outdoor enthusiasts, downtown Carlisle offers quick access to nature. Explore the 2.5-mile-long LeTort Spring Nature Trail, which runs alongside LeTort Spring Run, one of the finest limestone trout streams in the country. Enjoy the beauty of the Dickinson College campus, particularly during the fall, where you can relax on red Adirondack chairs scattered throughout the tree-lined grounds.
If you're up for a scenic drive, visit Kings Gap Environmental Education Center, a sprawling 2,500-acre state park featuring a historic Italian-style stone mansion atop South Mountain. Explore the gardens, take in the stunning views from the mansion's back porch, and choose from over 25 miles of hiking trails.
The serene 47-acre Opossum Lake is ideal for boating and fishing, with a 4-mile trail encircling the lake offering a moderate hike. Bird lovers will be thrilled by the 140+ bird species spotted in and around the lake and its adjacent fields and woodlands. After your outdoor adventure, take a short drive to The Winery at the Long Shot Farm to unwind on the porch with a glass of wine and admire the vineyards.
Farms & Markets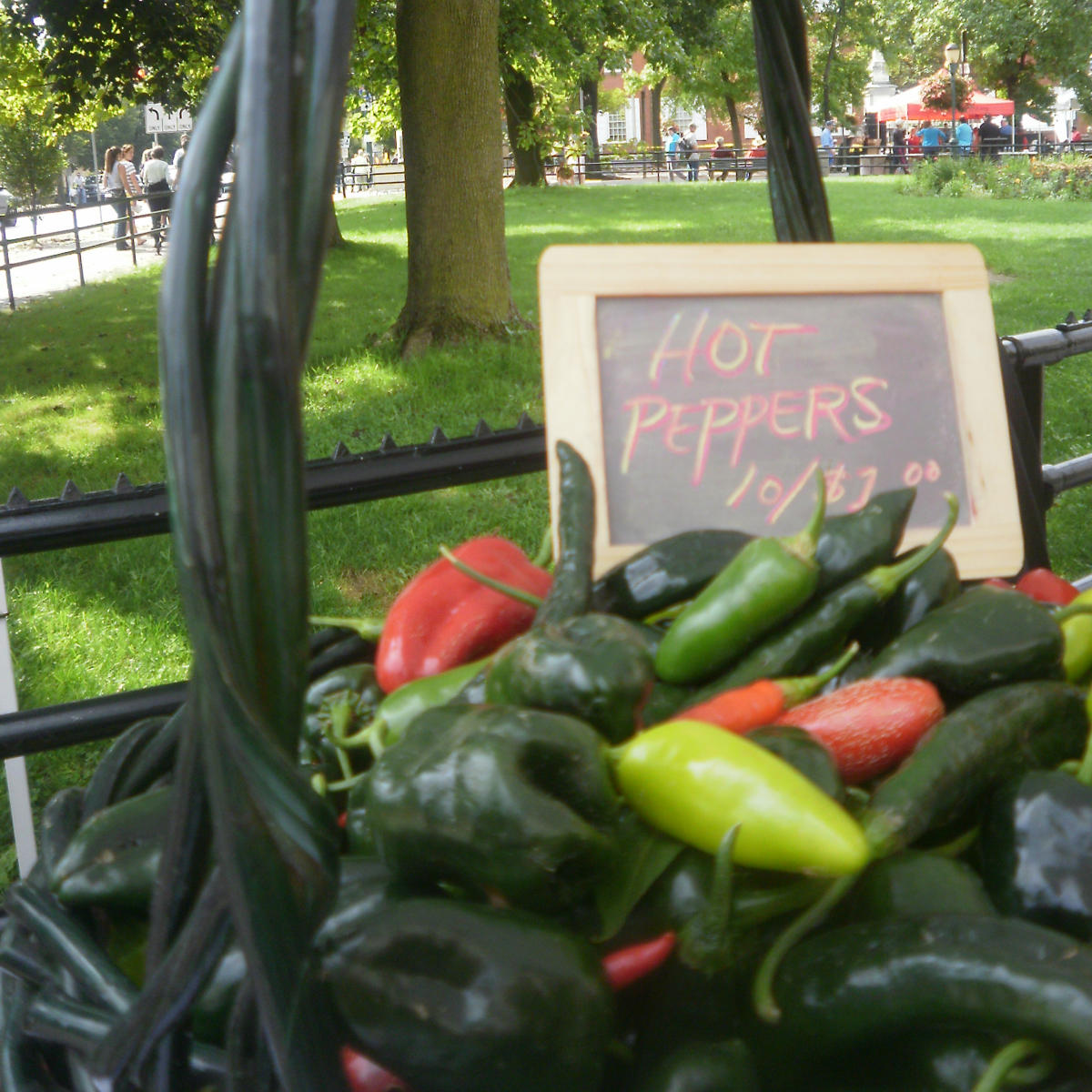 If you're seeking fresh and local produce, Farmers on the Square operates year-round in downtown Carlisle. From seasonal produce and pasture-raised meat to vegan and gluten-free baked goods, you'll find a wide variety of offerings. Indulge in gourmet cheese, artisan bread, fresh herbs, and specialty products like gourmet popcorn and hot sauces. You'll stumble upon charming seasonal farm stands along the scenic back roads leading to and from downtown Carlisle.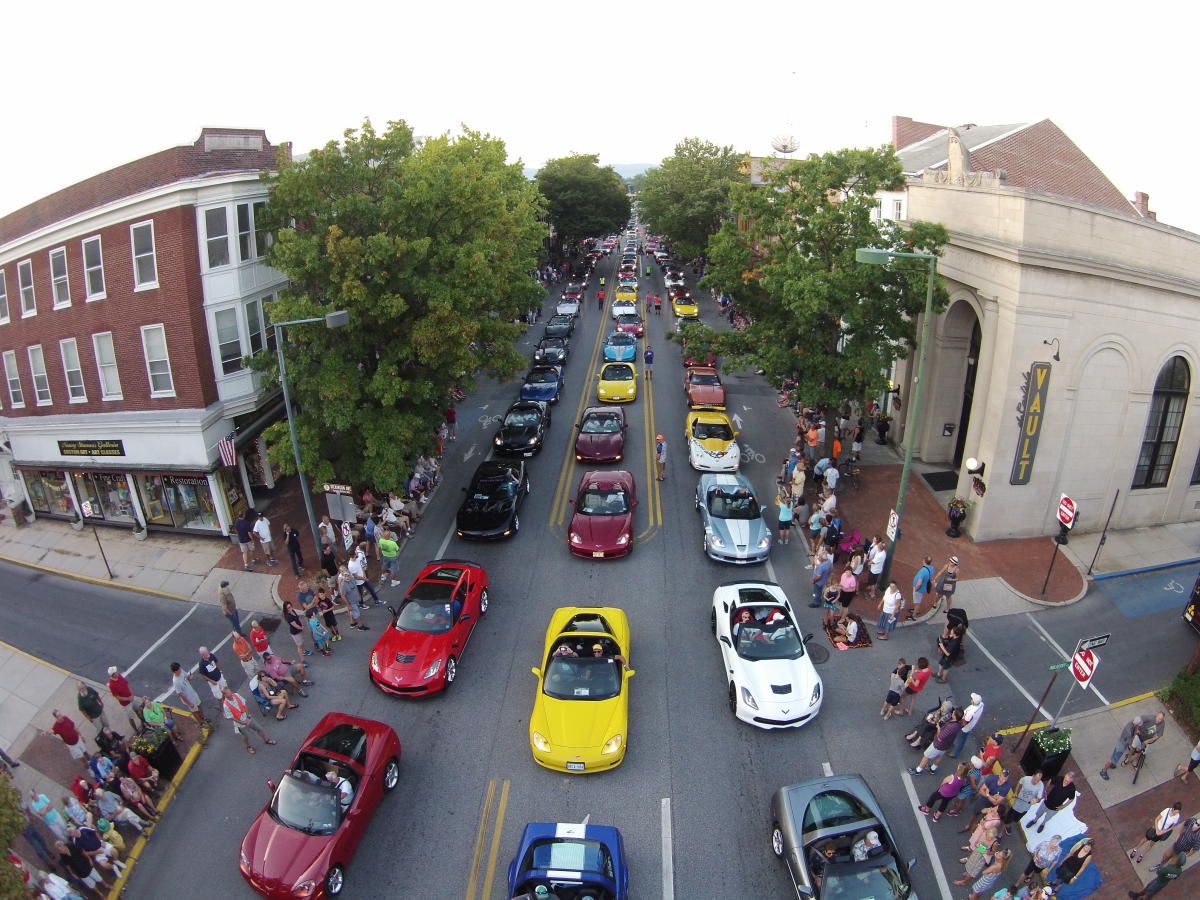 Entertainment and events abound in Carlisle. The town is famous for the Carlisle Events' car shows, which occur annually from April through October at the Carlisle Fairgrounds. Experience the excitement of special car show events like the Ford Parade (June) and the Corvette Parade (August) in the heart of downtown.
Throughout the year, Carlisle hosts various festivals, including Carlisle Summerfair, Bluegrass on the Grass, Harvest of the Arts, Halloweekend, and Ice Art Fest.
The historic Carlisle Theatre, an Art-Deco gem since 1939, offers a wide range of entertainment, from musical acts and live theater to family programming and films.
Don't miss the free programming offered by Dickinson College, including musical performances, lectures, and rotating exhibits at The Trout Gallery, a fine arts museum on campus.